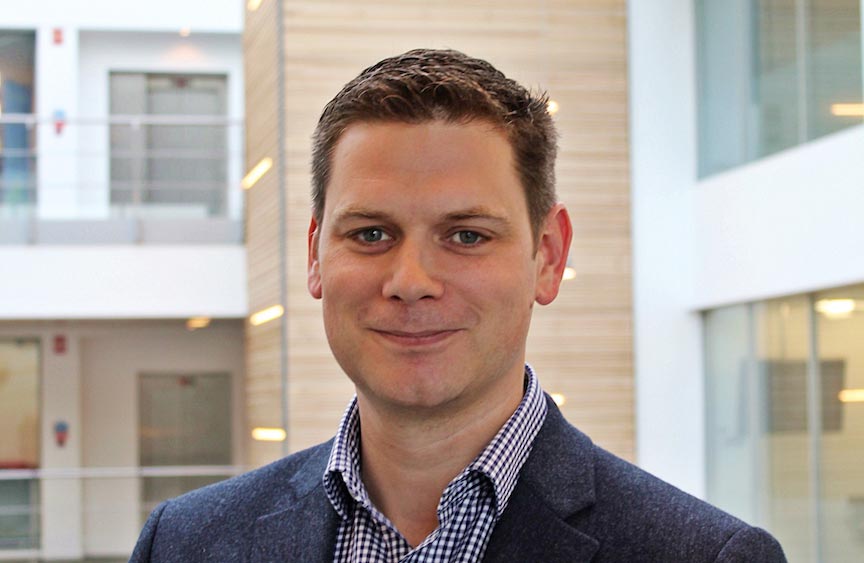 Global data and analytics company Dun & Bradstreet published a report June 22, 2018, looking at the impact of Brexit two years on. While some of it makes uncomfortable reading, it has also revealed some positives, reports Anna Tobin
'Our report Brexit: Two Years On is a pulse check in terms of where business is in the UK,' explains Ed Thorne, managing director, Dun & Bradstreet UK. 'Ultimately what it has revealed is that it's an incredibly uncertain environment. Although some companies have proactively embraced Brexit, there has also been a lot of stagnation, with businesses waiting to see what is going to happen.'
The report found that 53% of business leaders feel that the impact of Brexit has been positive and 42% feel that it has been negative. When these figures are broken down further, however, it was discovered that the majority, 54%, of small businesses with revenue under £10 million feel that the impact had been bad, while just 28% feel it has been good.
There is a marked difference in the impact on different sectors
As well as the size of the business, the sector it operates in was also found to be a significant contributor to how Brexit makes its mark.
'Professional services, legal, sales, marketing and media businesses cited a negative impact, as did healthcare, arts and education organisations. However, a third of  finance businesses have seen benefits since the referendum, as have a significant proportion of architectural, engineering and building firms and arts, IT and telecom organisations.'
New revenue opportunities, more competitive exports and an increase in tourism were all cited as positive impacts. Negative feelings centred around the potential impact of new regulations, fluctuating currencies, an increased caution around investments, expenses in general and recruitment problems.
Adapting to the post-Brexit economy
Some businesses are already making changes in response to the Brexit announcement. The report found that 47% of business leaders are actively seeking markets outside of the EU. While 32% of business leaders stated that their organisation has already or would be reducing its UK investment. Nearly half of businesses, 44%, have already allocated resources to assessing and preparing for Brexit.
Markus Kuger, senior economist at Dunn & Bradstreet, concludes the report by stating: 'There are many decisions still to be made before the UK leaves the EU in March 2019. Our current analysis predicts that the most likely scenario is that Brexit will go ahead and a free trade agreement between the UK and the EU will eventually be successfully negotiated. The conclusions reached on trade, the Northern Irish border, regulation and migration will determine the ultimate impact of the vote.
'It's increasingly likely that the transition period, which will initially last until December 2020, will eventually be extended for several years, as trade agreements notoriously take many years to finalise. This extension may benefit UK businesses in the short term by elongating the current status quo and providing stability for those trading with the EU. In reality, the UK and EU are so interconnected that we may not see a true Brexit until the mid-2020s.'