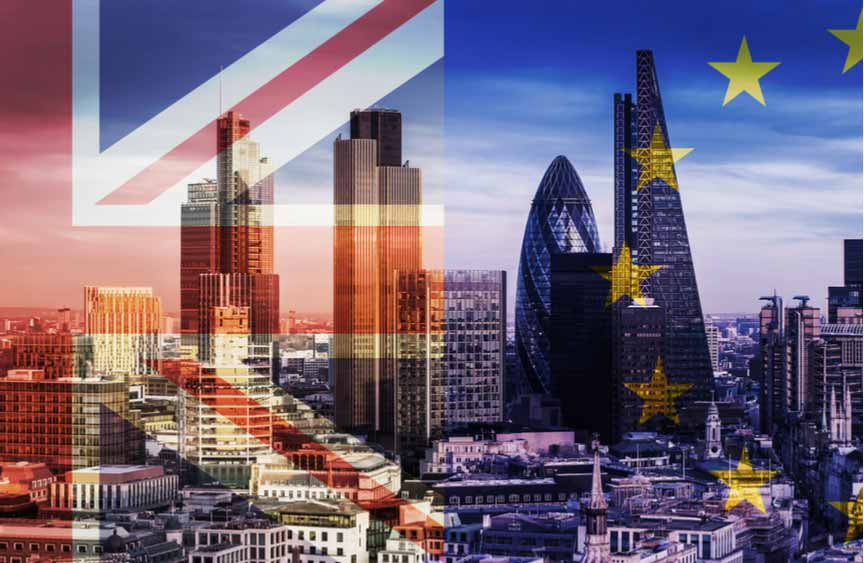 The European Banking Authority (EBA) warns financial institutions that they must make contingency plans for a No Deal Brexit, reports Anna Tobin
The European Banking Authority is an independent EU Authority charged with ensuring effective and consistent prudential regulation and supervision across Europe's banks and financial institutions. Today, June 25, 2018, it highlighted its concern that financial institutions are failing to make contingency plans to cover themselves should the UK leave the EU without a ratified withdrawal agreement.
The EBA said banks should not assume that "public sector solutions" would be found for the 36m insurance policies and £26tn of complex derivatives that Brexit could render void.  Yet TheCityUK lobby group has already warned that a failure by the EU and UK governments to "grandfather" certain long-dated financial contracts with obligations extending beyond Brexit, could "lead to significant financial stability risks".
In derivatives, more than 90% of all euro-denominated interest-rate swaps are cleared through London-based LCH. Without a post-Brexit deal, this would become a non-qualifying venue, increasing capital charges for continental European users.
As the EBA states: 'It is imperative that financial institutions in the EU27 and in the UK identify potential exposures and risk channels that may be affected, and the possible implications of the potential departure of the UK without a ratified Withdrawal Agreement in place.'
The EBA urges financial institutions to take all the necessary steps required to mitigate the impact of a No Deal Brexit, 'without relying on possible public sector solutions that may not be proposed and/or agreed in time.' It says that financial institutions should act now to obtain the necessary regulatory permissions and associated management capacity required to cover them in the event of no deal being made. To prepare for this eventuality they should be:
Identifying any risks around access to financial market infrastructures and funding markets and mitigating those.
Assessing and taking necessary actions to address any impacts on rights and obligations of their existing contracts, in particular, derivative contracts.
Communicating clearly with their customers where the latter might be impacted by the departure of the UK without a ratified Withdrawal Agreement.
Informing their Competent Authorities about the actions they are taking, including communications they are having with their customers.
Read on here for more information on finance issues affected by Brexit