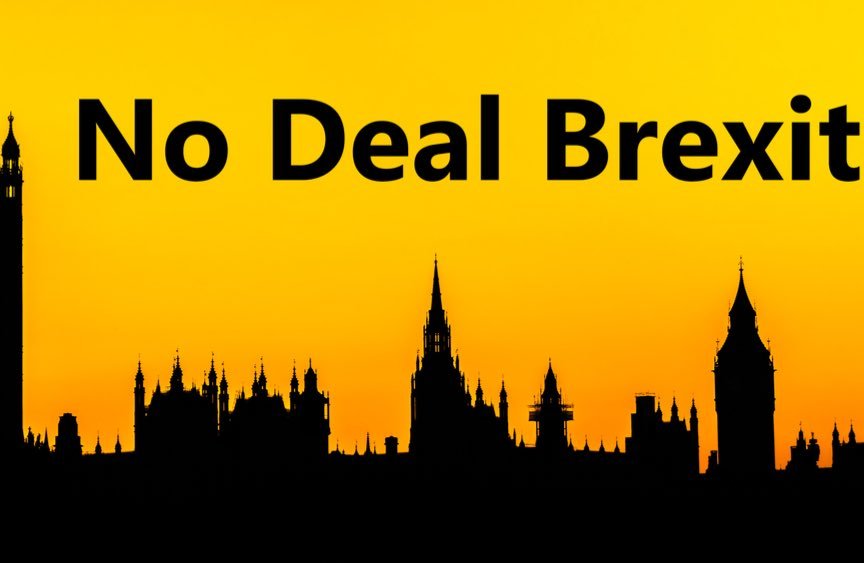 Are you ready for No Deal by default? The wheels of UK politics and the judiciary might stop the UK from crashing out of Europe in 43 days time. But do you really want to gamble on this happening? Is your business ready for Brexit?
If we do leave without a deal, then, tariffs will likely be imposed immediately on the majority of the goods that we send into the EU, and all the other countries where we trade via EU agreements. Tariffs will be imposed on many goods coming into the UK too.
Customs officials within the EU27 will also have to begin regulatory checks in order to secure the Single Market and Customs Union. And it's hard to believe that this won't cause huge delays at our borders. Many of our current regulatory systems covering food, chemicals, organic certification, data transfer and a host of other key areas will instantly cease to apply too.
Are you ready for it? Have you secured extra finance to cover the added costs that No Deal by default will incur? Have you stockpiled to cover time waiting for slower deliveries? Have your team understood the 135 pages of Guidance Notes for Customs Declarations? Do your exports comply with Rules of Origin? Have you checked that your supply chain partners are also ready for No Deal? If one link slips up, that could mean that your production line stops.
We all hope that No Deal by default will somehow be avoided, but it's hard to be optimistic at the moment. Use our audit tool to assess whether your supply chains are ready; use our Brexit checklists to pinpoint the areas that you need to focus on to get your business ready for Brexit; and download our No Deal Brexit action plan.
The road ahead is very uncertain, and companies that haven't prepared may well be in for a shock. Make sure you use the short time left to ensure this doesn't happen to your business.
Anna
Anna Tobin
Editor
Ready For Brexit