The importance of demonstrating that your product conforms to the standards required within the European Economic Area (EEA), which covers the EU and Iceland, Lichtenstein and Norway, cannot be underestimated. Staying on top of changing requirements now the UK is outside the Single Market will be more of a challenge. Many products require CE marking before they can be sold in the EEA.
CE marking proves that your product has been assessed and meets EU safety, health and environmental protection requirements. It is valid for products manufactured both inside and outside the EEA that are marketed inside the EEA. CE marking is valid only for products for which EU specifications have been introduced.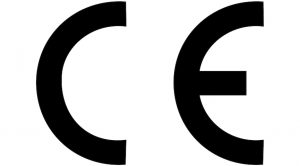 To affix the CE marking to your product you must put together a technical dossier proving that your product fulfils all the EU-wide requirements. As the product's manufacturer, you bear sole responsibility for declaring conformity with all requirements. Once your product bears the CE marking you may have to provide your distributors and/or importers with all the supporting documentation concerning CE marking.
The links below provide access to the EU and UK bodies that can guide companies to maintain compliance with the needs set out for the EEA:

How can Ready for Brexit help you?
We can help you redesign your business model and survive Brexit.
Our consulting team have personal experience of operating before the Single Market and Customs Union began.
We know the issues and can help you solve your problems.
We can help with the key issues: