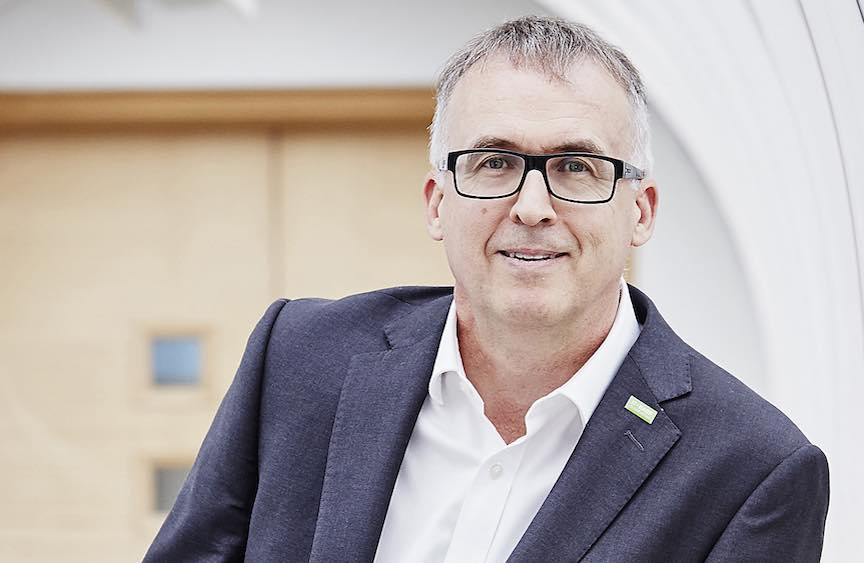 Richard Carter, managing director of BASF plc UK and Ireland explains how the world's largest chemical business is getting set for Brexit
How prepared is BASF for a no-deal Brexit?
We have been working on various scenarios for Brexit since the referendum. We started the dialogue with our partners very early on and we've been very active in our conversations with the various Government departments – with BEIS [Department for Business, Energy & Industrial Strategy], with DEFRA [Department for Environment Food & Rural Affairs], with DXEU [Department for Exiting the European Union] and with the Department for International Trade.
We've been communicating with everybody. I think that we're as prepared as we can be under the circumstances, because we just don't know the outcome.
What do you see as the opportunities for BASF from Brexit?
It is a very challenging situation. It involves scenario planning and being prepared for unforeseen events that might or might not occur. One positive from all this though is that it has strengthened our relationships with all of our logistics partners and customers. It's helped us to better understand what they need and this collaboration has been very constructive and very positive.
As a result of this knowledge sharing and collaboration, whatever the outcome of Brexit, I think that we will all be in a better place to better understand each other's needs.
What's your reaction to the possibility of having to re-register with a UK version of REACH? 
The thought of having to re-register with a UK REACH equivalent if there is no deal and if there is no recognition equivalence is a huge concern for BASF. We have one thousand substances where we are the holders of the registrations. Everybody can do the maths, we don't know the cost for re-registering, but times that by one thousand times and it could be very significant.
Every business within BASF has to decide whether they want to shoulder that potential cost. The alternative is to actually not do it and to withdraw from the UK market. We have done our European registrations via ECHA [European Chemicals Agency] and if the new UK  REACH system is too costly our concern is that some of our businesses might say we will discontinue certain products in the UK.
In this case, the UK would become a distinct market outside of Europe with a lesser offering of chemical substances and that can not be in anybody's interest. That is why we are working with everybody to get the message across. We are talking with our elected politicians, with DEFRA and with BEIS, to make sure that the potential ramifications are clear to everybody.
What we are struggling to see is what is the value added to creating a separate UK REACH where Europe already has an agreed system with 27 nations and the costs are sunk costs and the money has been paid? It is a major concern for us.
How are you auditing your supply chain to ensure that each link is ready for Brexit?
We like to think that by inviting all of our partners in and explaining the situation to them we will be able to work together to find mutual measures to mitigate risk. I am not aware of any cases where people are not aware of what's going on or not listening to us. Collaboration is the name of the game, and the chain is only as strong as the weakest link, but I'd like to think that we've been collaborative and that we've got everybody involved and aware. The support that we have received from working with Ready for Brexit has also been very helpful.
Can your smaller suppliers and distributors shoulder the additional costs associated with Brexit?
Our in-house distribution unit BTC works very closely with our smaller customers and distributors and we know that for many of them upping stock is costly. I think every customer has to do that cost-benefit analysis for themselves and it's not easy.
Outside of our industry, I've been talking to SMEs who have huge challenges with financing and working capital and increasing their stock levels and they've had to go to the banks to get financing. We appreciate that every situation is different and it is a challenge for smaller companies.
The last thing that small businesses want is to be burdened with bureaucracy, but on the other hand, that bureaucracy is an enabler to staying in business. So let's hope that we get a good agreement whatever that agreement may look like and that we do avoid any kind of no-deal situation.