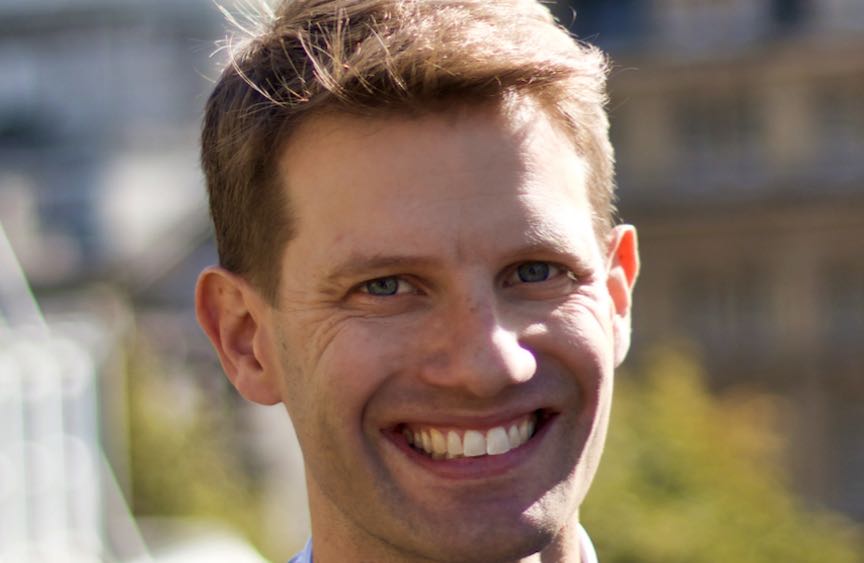 Antony Edwards, COO of customer experience optimisation specialist Eggplant, says that Brexit will present challenges to the UK tech sector, but it's resilient enough to surmount them
This article is the view of the author and not necessarily of Ready for Brexit
The UK's technology sector remains robust. We're far from immune to the challenges posed by Brexit, but the industry, by its nature, is malleable enough to cater for the stormy winds of change.
Over the last decade, many technology businesses have been created precisely to improve old processes and impart big changes, while the products are advanced enough to deliver this in a nimble, quick and reactive manner. In a way, the UK has never been in such a strong position in terms of being equipped to cope with the climate of change and uncertainty. In fact, according to an analysis of end-of-year investment data, recently published by London & Partners and PitchBook, London's tech sector attracted more venture capital investment and tech IPOs than any other European hub in 2018, attracting £1.8 billion or 72% of the total £2.49 billion raised by British tech firms.
That's not to say it's a situation we're all relishing – we're facing problems like any other sector. However, the data highlights that the UK remains an attractive proposition for technology investment and, as a result, will continue to build companies and products to address these challenges both for today, and the world of tomorrow. As one of the businesses in this sector, we're seeing this play out under our own roof:
Supply Chain

 – 

A lot of the concerns we are seeing at the moment relate to the supply chain. For example, will construction companies be able to get concrete and cranes? Will medical companies be able to get drugs and scanners? As a technology company, we do not have this kind of issue, but our customers are focusing on these kinds of fundamental issues, as opposed to progressive and positive business change.

Data Protection

– This is always a big issue for businesses, but the combination of GDPR and Brexit has exacerbated the challenge considerably – especially the lack of clarity over the latter. To manage this we are trying to anticipate likely scenarios, for example, will UK staff have the right to look at data gathered in Germany and how will data be shared cross-border? We are preparing our IT systems to handle multiple scenarios, which has drawn both investment and time into the processes that manage this information.

Teams and staff

– While the movement of people has been well documented, we've only lost one member of staff to Brexit, while another declined a position for the same reasons. However, regardless of what happens with Brexit, there is a shortage of skilled technicians and developers around the world and there will always be a home for good people, in good companies. We are supporting our staff who are EU Nationals with their residency/visa status and structuring our 2019 budget to be as robust as possible to significant fluctuations in the GBP. As an international business that, for example, has some costs in USD covered by revenue in GBP, we need to be careful.

Data management

 – In terms of our customers, we are updating our product suite to help with the significant data management and process changes that Brexit will definitely require. For example, helping people quickly test changes to their SAP or Oracle ERP systems. Many of our large UK and European customers, such as banks, are busily making fast changes to their systems; these changes need to be tested fast and we're ideally placed to help them to do that.

Upgrading systems

– Many of our new customers have IT systems that are now 15-20 years old. They are not properly understood and, therefore, are difficult to change. Brexit is forcing the hand of these businesses and driving them to make significant changes. While this is a short-term cost, if they do it right, and use modern technology to do it in a repeatable way, they should end up with far more agile IT systems that they can then continually improve to increase their operational efficiency and deliver the productivity benefits that IT systems have promised.
Clearly, the uncertainty and instability is not helping anybody right now. But what is certain is that, wherever we find ourselves on 31 October 2019, the UK technology sector is going to be fundamental to bridging the gap between in, and out.