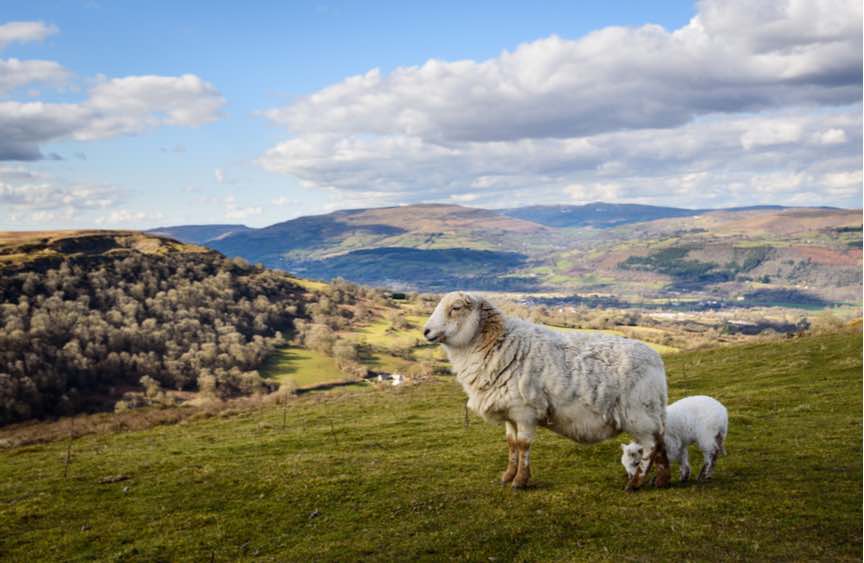 Welsh meat sector body Hybu Cig Cymru – Meat Promotion Wales (HCC) warns that the current political deadlock over Brexit is putting the income of Welsh farmers at risk. Anna Tobin reports
Speaking at a Welsh farmers' meeting, HCC chairman Kevin Roberts, warned uncertainty over Brexit was threatening the potentially bright future of Wales's red meat industry. He said that farmers would bear the brunt of a no-deal Brexit that could see tariffs of between 40% and 80% imposed on exports of Protected Geographical Indication (PGI) Welsh lamb and PGI Welsh beef to Europe.
While remaining optimistic about any deal that allows free trade to continue, he said: "In Wales we have lamb and beef which is high in quality and low in its impact on the environment, being largely reared on natural grass. This is just what consumers want and is key to HCC's plans for developing our industry.
"Our Vision 2025 document lays out plans for enhanced marketing both at home and abroad, as well as working with others to develop meat quality and the industry's efficiency and competitiveness, through the five-year Red Meat Development Programme and practical collaborative research such as GrasscheckGB."
"This plan can withstand anything except a hard or no-deal Brexit. A chaotic exit on March 29, 2019, risks losing key export markets which have been built up over decades and which all the evidence confirms play a vital role in sustaining prices for farmers."
Ensure your Business Partners are 'Ready for Brexit' with the BrexSure Brexit audit tool
Download the Brexlist – your Brexit checklist for preparing your business for Brexit