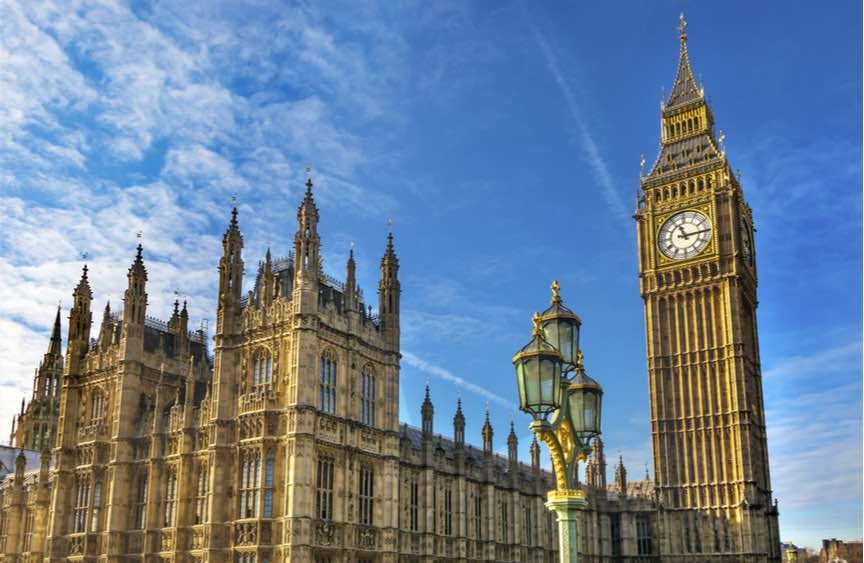 Speaking at the British Chambers of Commerce annual conference, Adam Marshall, director general of the British Chambers of Commerce, said Westminister has let business down over Brexit and urged the Government to make amends. Anna Tobin reports
A large part of Adam Marshall's speech to the conference focused on his disillusionment with parliament over Brexit. He said: "To Westminster, we say: We are frustrated. We are angry. You have let British business down. You have focused on soundbites, not substance. Tactics, not strategy. Politics, not prosperity. Listening without hearing.
"And, as a result, businesses and communities in every part of the UK are still unsure about when the future starts – let alone what it holds. Three years going round in circles. Three years is long enough.
"We in Chambers of Commerce have been practical and pragmatic from the start. We have campaigned – since the day after the referendum in June 2016 – for clear, precise answers to the real-world questions that face our businesses. And we have won answers to some of those questions, by doggedly pursuing the detail that our politicians so easily gloss over. I am proud that most businesses have remained resilient and resolute. Some have turned uncertainty into real opportunity. But many others are facing enormous challenges, and are counting the cost of uncertainty as the political impasse at Westminster continues.
"In many parts of our economy – real-world damage is happening right now. Increased costs. Orders lost to competitors elsewhere. Contracts unrenewed, or put on hold. Investments postponed, cancelled, or diverted elsewhere. Queries from customers that simply can't be answered…. Chamber members want their voices heard. And what they are telling us, over and over again, is that they do not want a messy and disorderly exit from the European Union.
"We are, now, just two weeks away from yet another Brexit deadline. Despite the latest debates and votes in the Houses of Parliament – despite the newspaper headlines and endless broadcast reports, businesses are none the wiser as to how a messy exit can be avoided on April 12th. They are none the wiser as to the terms on which the UK will leave the EU. Or indeed, at this moment, whether we will leave at all. One thing is clear: the UK is not ready for abrupt change. Government and many of its agencies are simply not ready. Many businesses are not ready. Nor is the general public. Some of our business communities – particularly in places like Kent and Northern Ireland – would be acutely affected overnight. Too many critical questions remain unanswered. No one would run a business like this – and it is no way to run a country.
"It cannot be right that we leave in a way where Government itself predicts there will be mass disruption to businesses and communities. It cannot be right that some in Westminster shrug off the possibility of shortages that could affect the well-being and the jobs of many people. A messy and disorderly exit would not just be deeply irresponsible – it would be a flagrant dereliction of duty.
"It is true that there are some in business who are so frustrated that they have come to the conclusion that it would be better to simply accept the disruption and damage of a swift no-deal outcome because they believe it will draw a line in the sand, and give them the certainty they so desperately crave. But this would have very real dangers. It would raise more questions than it answers. It would coincide with a looming slowdown in both global and UK economic growth. And it is unthinkable without clear leadership and a clear plan for the future.
"Throughout this process, we have engaged with individuals from across the political spectrum who have listened and have told us that they understand our concerns. But as a collective, they have failed to agree a future path. Whether led by Government or by Parliament, they must now act – to stem the corrosive damage and dislocation of ongoing uncertainty. Not just for businesses – but for their constituents.
"Now it's true that there is immense fatigue out there after three frustrating years in our national public life. Businesses want to get on – and escape from the gravitational pull of the Brexit 'black hole' that has sapped energy, investment, and confidence for far too long. But uncertainty is generating a growing list of business casualties and a litany of rising costs. The damage is happening right now…
"If the vast majority of our elected representatives say that they want an end to uncertainty and want to avoid a messy and disorderly exit, they must act now. They could choose to vote for the Withdrawal Agreement negotiated by the Government over the past two years. They could seek a longer extension to the Article 50 process, tied to a concrete purpose and endpoint. Or they could choose to revoke Article 50 and commit to membership of the European Union for the immediate future.
"All of these options are difficult. All of them are controversial, with varying levels of support both within our business communities and with the public at large. And I want to underline that in raising these choices, we are absolutely not endorsing any one of them. But we in business must make it clear that our elected representatives cannot keep chasing rainbows…"
Read the full transcript of the speech here
Ensure your Business partners are 'Ready for Brexit' with the BrexSure Brexit audit tool
Download the Brexlist – your Brexit checklist for preparing your business for Brexit