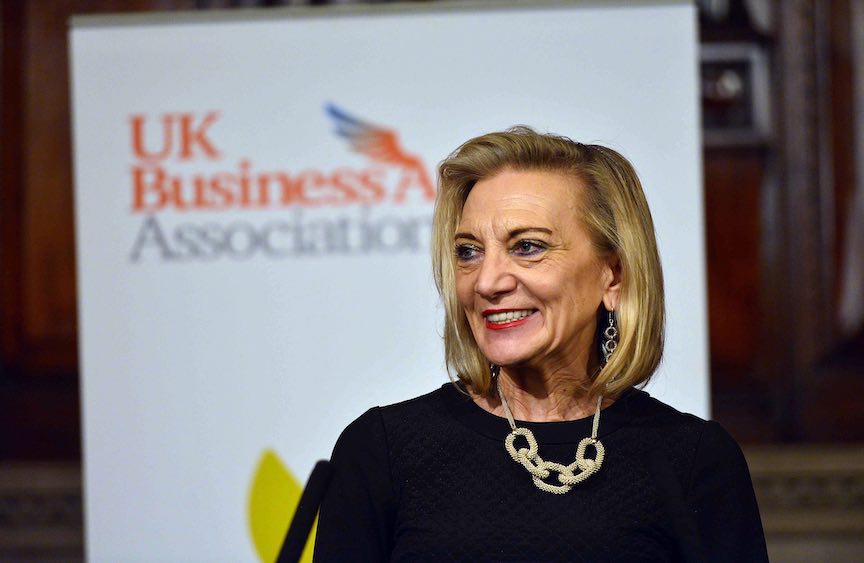 Jenny Tooth OBE, CEO of the UK Business Angels Association (UKBAA), explains why business angels can offer so much more than money to SMEs, particularly in this time of Brexit-induced economic uncertainty
This article is the view of the author and not necessarily of Ready for Brexit
In a time of huge political and economic uncertainty, it is perhaps more important than ever that small businesses are prepared for whatever challenges are presented by the current economic cycle. We have seen that small business confidence is currently low, as 57% of SMEs in the latest SME Confidence Tracker from Bibby Financial Services are predicting that Brexit will cause a recession. Coping with economic uncertainty is one of the hardest things to do as an entrepreneur, with a lack of experience from young business leaders making it more difficult to deal with unexpected and unprecedented changes to the political and economic landscape.
Events such as the financial crash of 2008 and Black Wednesday in 1992 demonstrate the seismic occurrences that come along with an economic cycle that need to be navigated successfully by SMEs if they are to survive turmoil and upheaval. 
It is undeniable that those who went through the financial crisis are in a better position to assist small businesses through Brexit. They have previously negotiated turbulent and uncertain economic times and thus their experience is of unparalleled importance to small businesses who have yet to encounter such conditions. The private sector and investor community have a responsibility to assist UK SMEs in implementing contingency plans, understanding international scalability options and assessing growth strategies. 
Angel investment extends well beyond the confines of categorised raises from faceless financiers, it provides experience-led confidence and sector expertise that proves vital in tackling one of the most seismic events to affect UK business this lifetime.
The angel investor is unique in providing both funds and expertise and experience to the businesses that they back. Not only this, but as sector alumni with vast experience in business, angels have often lived and worked through a number of economic cycles and challenges. This leaves them perfectly placed to help guide the younger, perhaps less experienced entrepreneurs and business leaders.
Navigating uncertainty and the uncharted waters of Brexit is at the forefront of most small businesses' minds at the moment. Whilst it is impossible to know what exactly the outcome will be, the experience of angels could be invaluable. Angels that have previously dealt with long-term recessions and massive economic fallout, generated by events such as the 2008 crash, are the perfect source of knowledge and expertise as well as funding for SMEs looking to move forward.
As angels are experts within their industries, they have the contacts and experience to guide the invested businesses in the right direction. This has grown ever more important in the run-up to Brexit as SMEs require additional support in negotiating the uncertain political landscape.
Angel investors are able to advise and assist smaller businesses who need to ensure that their enterprises can thrive post-Brexit in every scenario. Consequently, they have become crucial in navigating the uncertain political landscape for UK SMEs.
Angel investment differs from venture capital (VC) funds or venture capital trusts (VCTs), which invest in businesses through managed funds, raised with private or public money. This contrast is also reflected, not only in the size of the investment, but also in approach. Angel investors are less concerned with rapid return and exit and are prepared to support the business through its path to growth and exit over a longer timescale.
For this reason, business angels are becoming more and more significant in funding new ventures by supplying smaller amounts of capital to companies that cannot be economically funded by the established VC market.
For businesses scaling at the higher end of the SME scale, angel syndicates can provide more significant levels of funding. This is achieved creating a group of angel investors who then work together under the guidance of a lead angel to help the business grow and maximise success.
The UK Business Angels Association (UKBAA) is the national trade association for angel and early-stage investment, representing over 160-member organisations and around 18,000 investors. Business angels in the UK collectively invest an estimated £1.5 billion per annum and are, therefore, the UK's largest source of investment for start-ups and early-stage businesses seeking to grow. The UKBAA's members include angel networks, syndicates, individual investors, early-stage VCs, equity crowdfunding platforms, accelerators, professional advisers and intermediaries. UKBAA acts as the voice of the angel investment community and strives to build and connect the angel investment ecosystem, so as to ensure a coherent landscape for financing high-potential entrepreneurs.