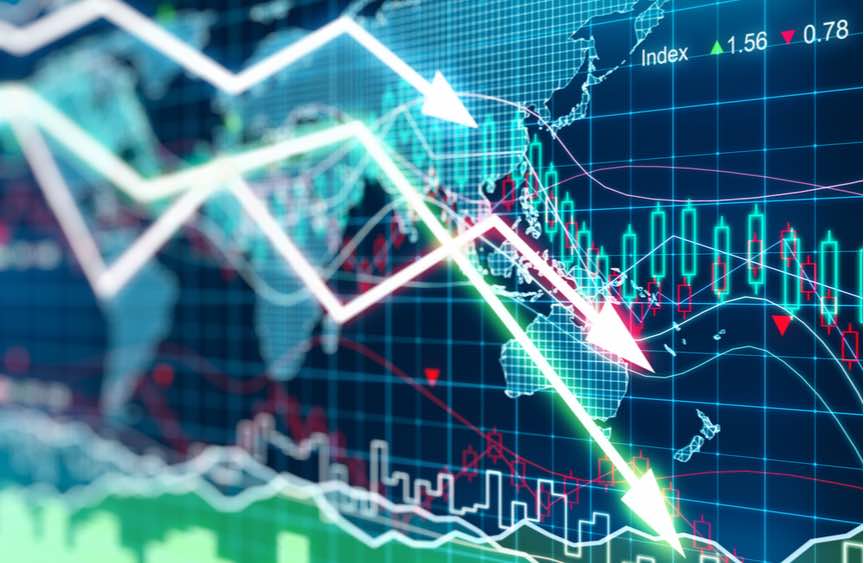 The latest SME Confidence Tracker from Bibby Financial Services finds that over half of SMEs predict that the UK economy will go into recession this year. Anna Tobin reports
The data from independent financial services provider, Bibby Financial Services, found that 57% of SMEs believe that the UK will go into a largely Brexit-induced recession this year. It revealed that confidence has fallen 5.6 points year-on-year and that UK businesses experienced their least confident start to a year since 2014. This drop in confidence has hit investment, with the average amount of capital SMEs plan to invest in their business falling for the fourth consecutive quarter, from £103,648 in quarter one 2018 to £64,600 in quarter one 2019.
Brexit and the general economic uncertainty was found to be responsible for much of this negativity. A third of businesses, 33%, said that they are holding back investment as a result of the UK's uncertain economic environment, this compares to 26% in quarter four 2018. While 30% said that uncertainty caused by Brexit was directly holding them back.
Bibby's data also found that SMEs want further support from the Government to help them through Brexit. Over two-thirds (68%) want the Government to introduce businesses tax breaks, nearly two thirds (65%) want lower business rates, and 50% think the Government should ensure that tariffs on goods to the EU are avoided.
"If SMEs are the warning lights of our economy, this quarter signals to us that they see trouble ahead. We typically observe a seasonal bounce in SME confidence at the start of a year, as businesses begin with renewed optimism. This year, the bounce was lower than ever before, highlighting how Brexit uncertainty is taking its toll on UK SMEs," said Edward Winterton, UK CEO  of Bibby Financial Services.
"Political uncertainty is acting as a brake on the economy. It needs to end. Regardless of whether you supported leave or remain, Brexit has been an agonisingly slow process resulting in our SMEs pulling back on investment when our economy needs stimulus to grow.
"There is often talk of protecting the City of London from Brexit, but our SMEs need protection too. I hope the Government will act to reduce the impact of Brexit on UK businesses."
Ensure your Business partners are 'Ready for Brexit' with the BrexSure Brexit audit tool
Download the Brexlist – your Brexit checklist for preparing your business for Brexit