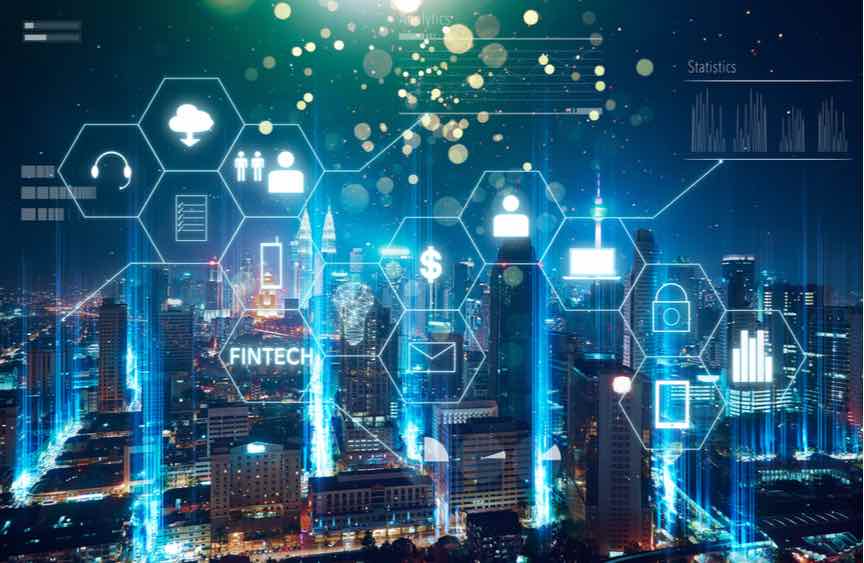 (shutterstock)
Brexit poses the biggest risk to the UK's flourishing fintech industry, finds the UK Fintech Revolution report published by recruitment consultancy Robert Walters and market analysis experts Vacancy Soft. Anna Tobin reports
The UK's fintech industry generates £20 billion in annual revenue and attracts more venture capital investment than any other country in Europe. In 2018, job creation in the fintech sector rose 61% in London and 18% in the regions, and it's the fastest growing employment sector in the UK. Brexit, however, could damage the fintech sector this year, warns the UK Fintech Revolution report.
It states: "the UK's pending departure from the EU could serve to stifle fintech candidate pools. Approximately 25% of professionals working in IT in the UK are from overseas, with the highest concentration of non-UK technology professionals residing in London. The capital has historically been able to attract skilled IT professionals from across the EU, yet with the current political climate, perhaps unsurprisingly, this is proving to become more of a challenge.
"As a result, there has been a significant surge in salaries for IT professionals, where businesses are struggling to find the talent they need. It is already estimated that salaries have increased by between 6-8% in certain key specialisms, where just as noticeably, the issue of replacing people is becoming so challenging, that buy backs and counter offers are becoming more prevalent. For businesses with operations across multiple countries, there are now questions being asked as to whether certain roles should be relocated to curb the impact of the talent shortage facing the UK. However, the long-term question remains, how can UK businesses bridge the expanding talent gap?"
Tom Chambers, manager of advanced analytics and engineering at Robert Walters, added: "The number of tech roles within fintech grew by 37% in 2018 – a positive story for both the industry and the country. However, Brexit appears to be creating a fear of 'last in first out', which in turn means candidates are less willing to move roles as swiftly as they have in previous years – creating a lot less available talent in the market. The most disconcerting thing for the sector amid Brexit is the fact that a quarter of people working in tech roles in the UK are not British.
"The impact of uncertainty and talent shortages resulted in a slight slowdown in hiring activity late 2018 – with only London-based fintech companies with significant VC funding continuing to pursue aggressive recruitment campaigns."
Ensure your Business partners are 'Ready for Brexit' with the BrexSure Brexit audit tool
Download the Brexlist – your Brexit checklist for preparing your business for Brexit