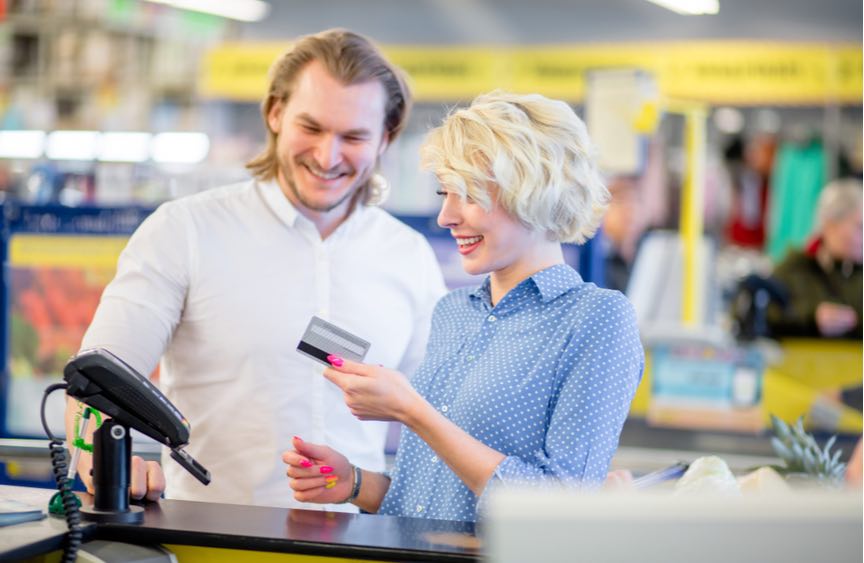 Data from Barclaycard shows the Brexit delay encouraged consumers to start spending again, but six in ten consumers expect no change to their spending plans in May as they remain cautious. Anna Tobin reports
Consumer spending rose 2.5% year-on-year in April and Barclaycard data, which covers nearly half of the nation's credit and debit card transactions, shows that essential expenditure grew by 6.2% in April; this was bolstered by a strong performance from supermarkets, which saw 5.8% growth; and an increase in petrol spending of 4.9%.
Non-essential spending grew just 1.2%, however, and spending on clothing contracted by 5.2%; as did electronic stores and department stores at 2% each. The travel industry also saw a decline, with airline spending falling into negative territory at -4.8%, which is the lowest figure recorded since Barclaycard started tracking this data in 2015.
The Brexit delay, along with the warm and sunny Easter weekend, is thought to have contributed to the slight rise in consumer confidence. In April, 33% of consumers reported feeling confident about the UK economy, compared to 26% in March.
Consumers are expected to exercise caution in May, with six in ten expecting no change to their spending plans this month; and only one in ten suggested they are likely to spend on big-ticket items, this is thought to be down to the Brexit delay.
"Warmer temperatures, especially over the Easter weekend, led many consumers to spend on experiences and dining out.  Overall consumer spending in April has remained relatively modest, with the retail sector continuing to struggle," says Esme Harwood, director at Barclaycard. "While the Brexit delay seems to have brought some short-term relief to consumer confidence, it's clear that many shoppers still remain cautious about making any big-ticket purchases such as holidays, a new car or investing in home improvements."
Ensure your Business partners are 'Ready for Brexit' with the BrexSure Brexit audit tool
Download the Brexlist – your Brexit checklist for preparing your business for Brexit