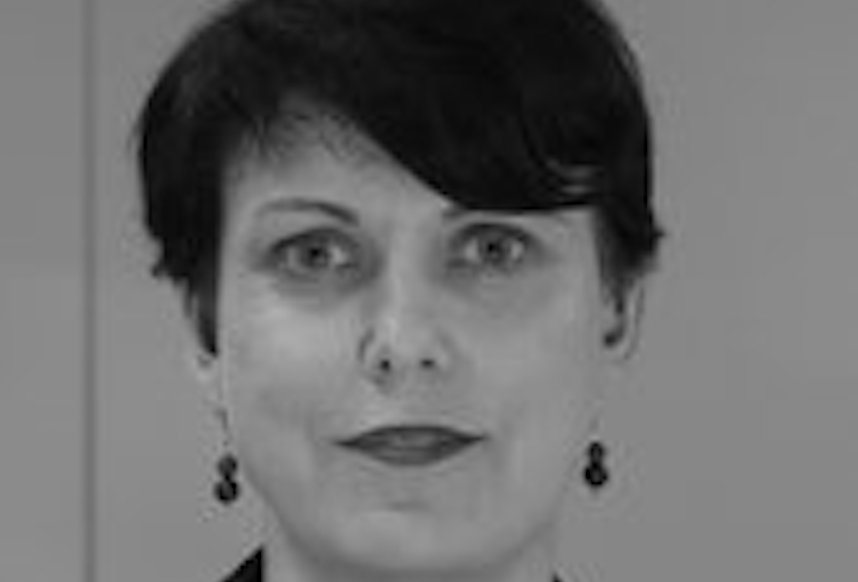 Katherine Noall, CEO of Sphere Identity, a global identity blockchain-based platform for identity storage and onboarding, looks at how Brexit could impact data protection and cross-border payments
This article is the view of the author and not necessarily of Ready for Brexit
Once Brexit is implemented, not only will the UK's membership to the EU draw to an end, but so too will many trade agreements and regulations resulting in mass-change across industries and economies. The border between the UK and Europe will leave many international e-retailers navigating regional negotiations and ad-hoc trade agreements, with many buckling down for a bumpy ride.
The UK e-commerce market is currently leading the way within Europe with a total value of €178 billion (£152.96 billion), but as Brexit looms, bringing a wave of uncertainty and change to the business landscape, what kind of impact will this have on cross-border payments and e-commerce in the lead up to, and after Brexit?
Domestic and international e-retailers
Over time we can expect to see a divergence of UK and EU legislation relating to tax and trade for international e-retailers, which will mean more complexities with compliance – however, it is hard to say what and when this is going to happen. What we do know is that the EU will no longer be bound to align with the UK, and likewise, the UK will no longer have to abide by EU rules.
In terms of being best prepared, the good news is that international e-retailers have been serving multiple markets with multiple regulatory requirements for a long time, meaning they have significant experience on how to best deal with different regulations at any one given time. Although Brexit will, of course, require some initial adjustment, the transition should not be too difficult.
The bad news is that consumers may see the brunt of this as they are pilled up with additional cross-border fees. In the situation of a no-deal Brexit, credit card payment costs are likely to increase as individuals make purchases between the UK and the EU. As it stands, consumers are covered under the surcharge ban, which was implemented in 2018, meaning that retailers are no longer allowed to add additional fees for paying via credit card. Prior to this ban coming into play, it was estimated that British consumers spent £166 million in 2015 in hidden surcharge fees. Unfortunately, like a lot of the other grey areas around a no-deal Brexit, it is still quite uncertain as to what will exactly happen in these situations, all we can do right now is be aware of what could happen.
The UK's pending departure from the EU means that the UK will be free to put in place tailor-made regulations and buyers and sellers will need to comply with these, these could work in the consumers' favour, but only time will tell. At this point, we have little idea of what the changes are likely to be, but what is certain is that change should be expected.
Client records, new jurisdictions, and regulatory compliance risks
Flocking to the shores of Ireland, the canals of Amsterdam, and Frankfurt's riverbank, we have begun to see a mass exodus of businesses leaving the UK with many others considering following in their footsteps once Brexit is finalised. US banking giants Goldman Sachs, JPMorgan, Morgan Stanley, and Citigroup have already moved €250 billion (approximately £214.86 billion) of balance-sheet assets to Frankfurt, while HSBC, Europe's biggest bank, has relocated ownership of many of its European subsidiaries from its London-based entity to its French unit, and Bank of America Corp. is set to move about 400 staff, mostly from London, to its Paris office in the coming weeks.
Moving from one jurisdiction to another will bring a number of growing pains and moving client records in a careful manner is something that should be top of businesses' lists. Up until now, UK clients have consented to have their data stored and used throughout the UK, and if businesses are going to store and use their clients' data elsewhere, then individuals need to be notified and give consent to this ahead of time.
GDPR, which came into effect May 2018, will no longer apply to the UK following their exit, but what remains uncertain is what will happen to current customer data following the move. Moving customer records in this post-GDPR era means that careful attention to detail is a must. It is not just about moving client records, it is about using this as an opportunity to make sure that the way businesses store and use client records is fully compliant with GDPR and the relevant national laws in the new location.
What does this mean for KYC?
As businesses relocate to avoid Brexit uncertainties, these moves beckon an array of additional questions, particularly when it comes to  KYC [Know Your Customer procedures] – will businesses have to completely refresh and start over with their records from existing clients to abide by the regulations in their new location? And to what extent? Once the UK departs, the requirement for KYC will increase and KYC processes will be severely sharpened.
It is still undetermined as to what this will mean exactly for businesses who have departed from the UK, but what is important is not to push this burden to clients, e-retailers need to focus on providing remarkable customer experience during post-Brexit changes. Should customers have to verify their identity again, businesses must provide them with an efficient, streamlined process so as to not cause upset or unnecessary hassle. This requires elegant and customer-centric approaches to compliance, as it still remains unclear how portable UK identities to the EU and EU identities to the UK will be post-Brexit.
What we do know is that Brexit will bring untold change to both the UK and the EU that will impact numerous industries, but what exact change this will be, is still uncertain. What individuals need to do is pay close attention to the ongoing updates and developments with regards to the terms around Brexit, and try to plan ahead to avoid pitfalls. Unfortunately, not everything can be predicted and there is still time for change to occur, it is only a matter of time.