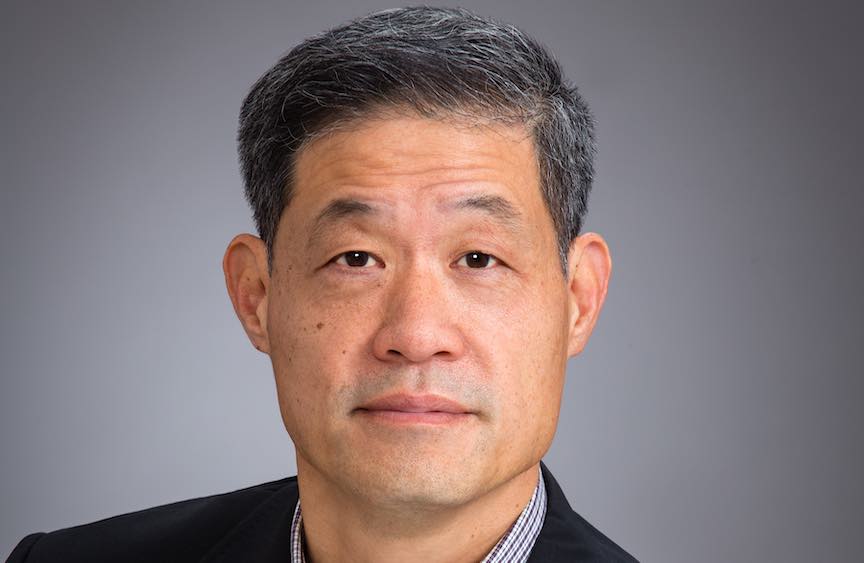 Stanley Chao is the author of

Selling to China: A Guide for Small and Medium-Sized Businesses

and

 managing director of US-based consulting firm 

All In Consulting

, which helps Western companies expand into Asia. Here he explains why entering the Chinese market is easier than you think 
This article is the view of the author and not necessarily of Ready for Brexit
British small and medium-sized businesses often view exporting to China as 'too far, too complicated, and too costly.' Indeed, this was the case ten or twenty years ago. Not so today. With the advent of the internet, cashless payments, better logistics, and a more modernised Chinese infrastructure, exporting to China can be as easy as selling to the EU (well, maybe not that easy) or the United States. Let's address the four biggest issues Europeans are most worried about — distance, timing, logistics, and product.
Distance
You may not have to go to China to conduct your business, initially — there are many alternatives. For starters, you can contact one of the three British Chambers of Commerce in China (Shanghai, Beijing, and Chengdu) that will gladly provide local contacts, industry reports, and trip assistance when you are ready to finally make that first trip to China. Even as an American, I have made calls, exchanged emails, and visited the Beijing Chamber and have never been turned away.  For example, the Chengdu office once assisted me in finding aircraft component manufacturers for a US client of mine, as I was aware that many British aerospace companies were operating in China. 
The China-Britain Business Council in London is another great source to help you navigate China in virtual mode. It provides fee-based services that will address your specific needs, such as market studies, competitor analysis, and distributor and customer contacts. I've found, however, that their biggest asset is their local-based Rolodex of China-experienced business contacts.  If, for example, you're in the seafood business, the Council will undoubtedly find a company that you can speak to in the UK that's already exporting haddock or crabs to China.
Another way to overcome the distance without actual travel is to examine the many Chinese online retailers' websites, like Alibaba, Tencent, NetEast, Taobao, JD.com, and Tmall. Some sites are in English, but most are in Chinese, so ask a Chinese-speaking friend to assist you in the search. There are also various online English tutorials and how-to books to guide you through the Chinese-language websites page by page. Besides the big players, seek out the smaller, niche online retailers that cater to industry-specific products — like sites that only sell car accessories or beauty products.
Timing
The conventional wisdom has always been that doing business in China takes time — there's too much bureaucracy, negotiations are tedious, and there are myriad miscommunications. This was true ten or twenty years ago. Today, business in China moves at the speed of light, many times faster when compared to the West. Why? The Chinese are in a rush to get rich. They want your products shipped right away. They want to make money before some intervening force — whether market conditions, the Government, or the police — impedes their stop-at-nothing mission.
I negotiated an $80 million (£60.88 million) Beijing waste management deal in four months that would have taken years in the West. I've signed 100-page contracts after just a few hours of negotiations and witnessed advanced prototype products crafted by hand, only days after the manufacturer received drawings. China is moving so fast that I'm now seeing the Chinese complain about Western companies' sluggish pace.
Logistics
It used to be that Western companies had to worry about the whole logistics supply chain from ex-factory to the Chinese customer's warehouse. Again, not so today. The key is to find that one reliable partner that knows the ins and outs of getting product fast and cheap into China.
I recently worked with a Chinese seafood buyer who could get Maine lobsters from trap to restaurant in less than four days. He used a well-known Chinese logistics company in the US that had experience shipping, filling out paperwork, and packaging perishable goods. The buyer, through his inside contacts, got lobsters out of Chinese customs in only a few hours and straight to the restaurant by dinner time. The Maine lobster fishermen, who knew nothing about China, didn't have to worry about a thing except for his next day's catch.
The same goes for non-perishable goods. The Chinese online stores are taking orders in the morning and shipping to the customer by 2:00 pm. This is now the norm, not the exception. You just worry about getting the product out your door, and the Chinese will take care of the rest.
Product
I always like to find indigenous products that are uniquely in-country. These cannot be copied or pirated, have no or few existing competitors, and are always popular with Chinese consumers. Examples of consumer-related products include Scottish wool sweaters, British teas and desserts, North Sea haddock, English fine bone china, or English hand-made leather belts and Oxford shoes. On the industrial side, stick with products or services that offer a distinct technological advantage or serve the present policies of China's central Government. For example, China's state-owned enterprises are actively seeking products and services in the waste management, aviation, automotive, environmental engineering, pharmaceutical, bioengineering, artificial intelligence, and clean air/water industries.
I recently walked down Shanghai's Nanjing Street, a popular shopping district for young locals, and saw several British-oriented stores. One was selling British-made women's blouses, shirts, and sweaters from small family-owned UK designers. Another was a small, quaint teashop that sold English teas and desserts. The place was decorated with traditional English tapestry and waitresses wore traditional English black and white server uniforms. For a second, I thought I was back at London's Savoy Hotel nibbling on scones and finger sandwiches.
Ultimately, however . . .
The above tips should definitely get your China business on a running start. However, you'll ultimately still have to make a trip to China at some point. Seeing is believing. Visit a trade show related to your industry, interview some potential partners, and talk first hand to other English companies already based in China. It's an exciting time to be in China, and great opportunities exist for both small and large international companies. I wish you the best of luck.
Ensure your Business Partners are 'Ready for Brexit' with the BrexSure Brexit audit tool
Download the Brexlist – your Brexit checklist for preparing your business for Brexit