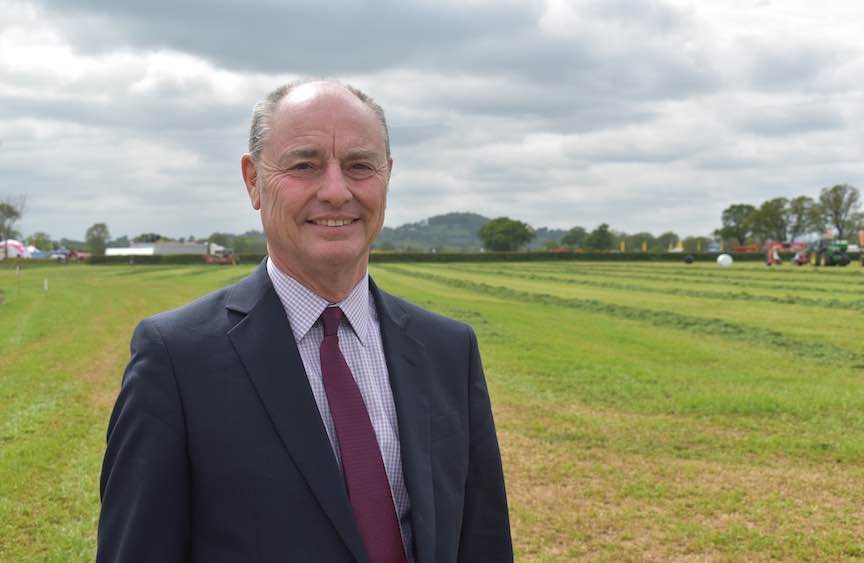 On the eve of its annual conference, where tackling the impact of Brexit on the Welsh livestock industry dominates the agenda, Anna Tobin spoke to Kevin Roberts, the chairman of Welsh meat sector body Hybu Cig Cymru – Meat Promotion Wales (HCC), about why the Welsh meat industry desperately needs to avoid a hard Brexit
HCC realised soon after the referendum that a possible hard Brexit would be disastrous for the Welsh food industry. It has been lobbying ever since to drive this message home to Government and, at the same time, is urging its members to prepare for the worst.
To protect the Welsh meat industry's current standing in the global meat market, Roberts is hoping for an orderly exit from the EU that includes a transition period and a free-trade agreement that retains frictionless trade, particularly within the Single Market. In the event of no deal or a hard Brexit, Roberts fears that the sheep sector will be the worst hit.
"In Wales, the sheep sector as a proportion of agricultural output is high. A third of its output is exported largely to the Single Market. Having your largest sector so much at risk is really difficult to handle. Most of the modelling suggests that prices will fall by 30% and output will respond accordingly and be down by 12% over time. Many businesses have marginal incomes and that sort of price reduction will put them out of business and then you get the knock-on impact to processors. As volumes decline processors become unviable. Rural communities that depend on the agricultural economy are then hit. It is not over dramatising it to say it will be catastrophic."
A move into beef?
To weather the possible storm ahead, Roberts is now advising farmers to reduce their sheep flock and, where possible, move into cattle farming. "We have a deficit of beef," he explains. "We import quite a lot from the EU. If we end up with WTO tariffs, we have tariffs in the way in and so the beef sector could probably displace some imports that become less competitive. So there are opportunities for the beef sector and for the dairy sector."
Although Roberts has also thought of another nightmarish scenario that could hit the beef sector too, and that's if the Government looks at the inflationary impact of a hard Brexit and sets UK tariffs at zero or close to zero to try to counter it. In this instance, European beef would still be coming in, but none would be going the other way, while this would help keep inflation in check, it would be at the detriment to local beef businesses.
A happy ending?
Roberts is still hopeful that a satisfactory deal will be struck, however.  He says: "I think we are inching closer to a deal with the EU. We may inch slowly forward, get a deal and move into a transition. Then, to be honest, I would be really optimistic about the prospects for this industry; particularly in Wales, where we have world-leading brands. If we can get access to the Single Market at the same time as being able to utilise opportunities in Third-Country markets, where meat consumption is growing then I would be really optimistic about the future. That's why I am so gloomy about the prospects of a hard exit. It robs us of all those opportunities, as well as creating turmoil in the immediate short term."
Download the Brexlist – your Brexit checklist for preparing your business for Brexit
Discover how a return to World Trade Organisation Rules will change how the UK trades with the rest of the world