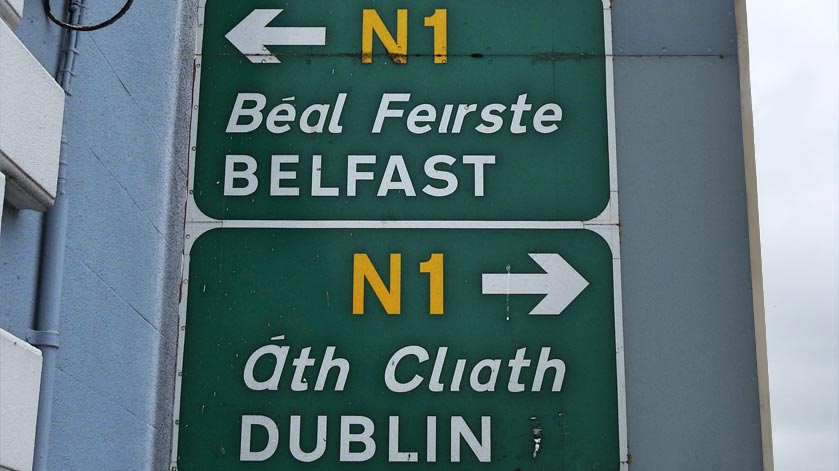 The famous investor, Warren Buffett, once warned that "you only find out who is swimming naked when the tide goes out". His insight is now being confirmed for GB-N Ireland trade due to the UK's decision to effectively create a border in the Irish Sea.
This "parallel universe" for Northern Ireland is already creating a bureaucratic nightmare. On the positive side, NI businesses have one foot in both the UK and EU markets. But this means a mountain of new red tape to control bad actors. For example, there are now 3 different CE marks – one for EU products, a UKCA mark for UK products, and a UKNI Mark for NI products. You need to take a crash course on international product certifications and standards if you are trading across the borders.
A similar risk exists with regards the supply of Chemicals, where over 8,000 products are currently registered by UK Companies with regards to REACH (the key chemical control regulation in the European Union). These registrations expired on December 31st. UK suppliers now have to re-register and change their operations into the EU, or the Irish customer/distributor will have to register as an importer. And the UK currently plans to introduce its own REACH authorisation in 2022, to add more confusion to the matter.
Data Protection and the movement of personal data is another area where the details have still to be confirmed. The issue is whether UK GDPR will receive an adequacy agreement from the Commission, confirming its rules meet those of EU GDPR.
We expect that current shipment delays will continue for at least the next few months. 92,000 Irish SMEs are now classed as 'importers' from the UK and have a whole range of new customs responsibilities. And we expect the problems to multiply as the initial "waivers" expire. And as with all Customs processes any incorrect documentation will usually mean the shipment is rejected.

We can help you with Northern Ireland Brexit