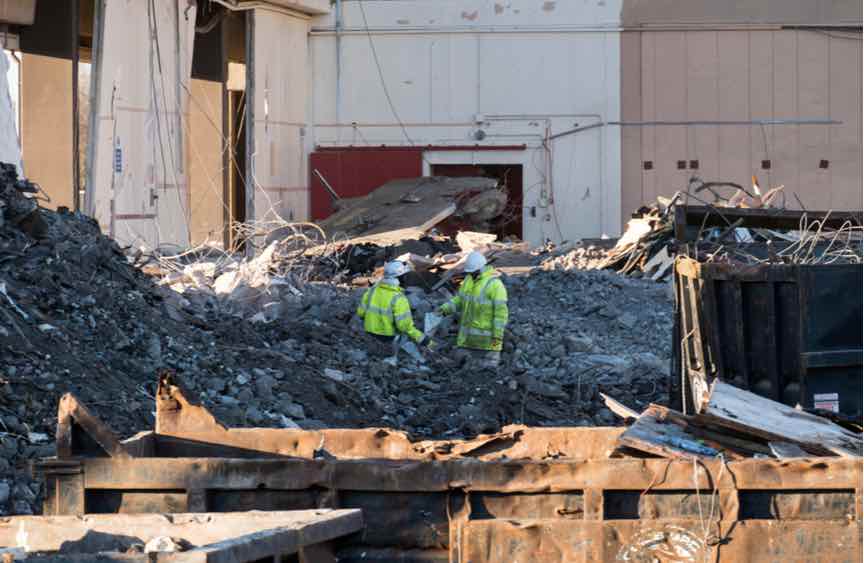 A delayed Brexit or a no-deal Brexit combined with blue-collar staff shortages could see the UK economy lose out on £22 billion a year by 2024, claims study by workforce management software provider Quinyx, in collaboration with Development Economics and Censuswide. Anna Tobin reports
The report, produced by Quinyx, Development Economics and Censuswide, undertook an economic analysis of Office for National Statistics (ONS) data and included findings from an employer sentiment survey of 1,008 senior decision makers in UK firms that hire blue-collar workers. It compared the predicted growth and economic output of the UK's blue-collar workforce under both a delayed or disorderly no-deal Brexit and a timely agreed Withdrawal plan Brexit scenario.
The study found that the increase in economic output generated by the UK's manual and elementary workforce would be £31.7 billion per year under a Withdrawal Agreement Brexit, but £9.7 billion per year by 2024 under a delayed or no-deal Brexit. This fall in economic output would come from a lack of access to workers in manual or elementary service roles, primarily as a result of uncertainty around, or lack of, immigration policies.
These staff shortages are predicted to be felt most acutely by the logistics and healthcare sectors under a disorderly Brexit and London, the east of England and the south-east will see the greatest reductions in both available workers and economic output.
The research also found that under any Brexit scenario, employers in the UK expect to lose 18% on average of their manual and elementary service workers as a result of the UK's departure from the EU, with 22% saying they expect to lose 31% or more.
 "The impact that a delayed Brexit will have on the UK's blue-collar workforce and the businesses that employ them is concerning," said Mansoor Malik, managing director UK and International at Quinyx. "Access to these workers is crucial for ensuring the UK's economic wellbeing – and employers need to make plans to avoid staff shortages in the future…
''Hiring and retaining these workers is no easy task at the best of times, but with Brexit on the horizon, it's crucial that businesses now do all they can to attract motivated workers to these roles. Employers need to be creative and provide the greater flexibility that workers in manual or elementary service roles are looking for."
Ensure your Business partners are 'Ready for Brexit' with the BrexSure Brexit audit tool
Download the Brexlist – your Brexit checklist for preparing your business for Brexit