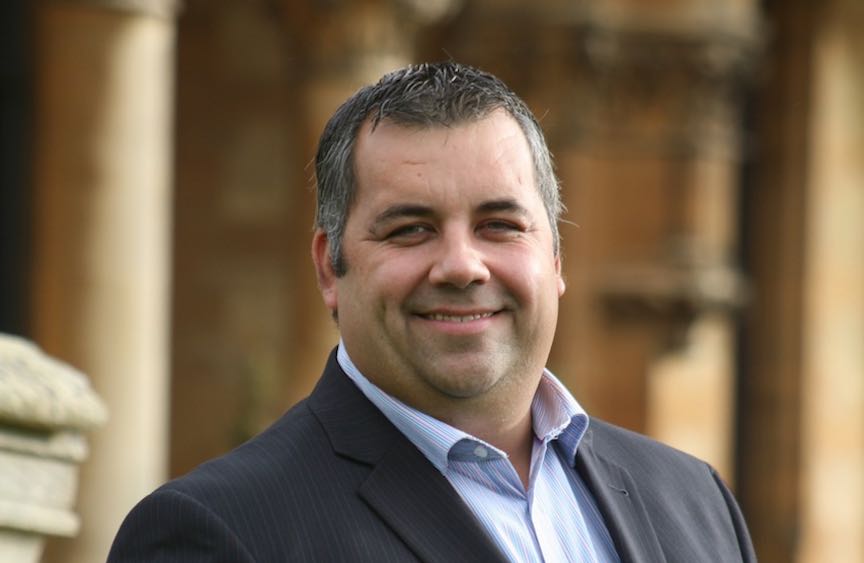 Martin Reed, CEO of facilities management company Incentive FM Group advises those in the facilities management industry to include clauses in their contracts that offer protection from the uncertainties of Brexit and open-ended cost increases
This article is the view of the author and not necessarily of Ready for Brexit
Within the service industry, there has, quite rightly, been a lot of discussion about the potential skills and people crisis that might be a result of any Brexit deal. In particular, there is much speculation on the impact it will have on finding recruits for the lower paid, non-skilled roles. There is no doubt that in recent years the industry has struggled to recruit homegrown workers and has come to rely heavily on European workers. The uncertainty does not help and neither does the fact that whatever the outcome of negotiations, there will likely be tougher immigration rules, which will make it harder for firms to hire migrant labour, and make those migrants already living in the UK consider whether they should continue living in the country.
There is another real area for concern, however, that is getting fewer headlines and that is the supply chain and its associated rise in costs, which will inevitably impact our sector. New research from the Chartered Institute of Procurement and Supply (CIPS) indicates that nearly one third (32%) of UK businesses with EU suppliers have already increased their prices as a result of the June 2016 referendum vote to leave the EU. This is understandable as they have little choice if they are to protect their profit margins and remain solvent, whilst consumers will ultimately decide if they want to swallow the extra costs or not buy.
In service sectors such as facilities management, however, I fear that it is the suppliers that will bear the brunt of these increases, which may end up being catastrophic in an industry known for its low margins. Whilst labour is by far the biggest cost for companies in the sector, we are also responsible for the purchase of a wide range of consumables, such as cleaning products and toilet paper, which can run into tens of thousands of pounds. For our mechanical and electrical maintenance service business, Incentive Tec, the cost of equipment and parts, for example for heating, venting and air-conditioning systems, is considerably higher. 
The majority of these products are manufactured in Europe, often Eastern Europe, where production costs have traditionally been lower. Whilst nothing is certain, it makes sense that these products will become more expensive and possibly subject to additional customs and tariffs.
So, who will bear these increased costs of products and people? In simple terms, it depends on the terms of your contracts. At Incentive FM, the vast majority of our contracts are 'open book', which basically means we charge everything at cost, plus a management fee. This essentially protects us from 'unexpected' increases in costs and the responsibility for this falls to the client. As a result, we will need to work closely with them to identify efficiencies to offset those cost increases.
The real impact will be on companies that offer fixed cost contracts that operate over a number of years. Generally, these types of agreements contain strict clauses about what, if any, increases in costs will be covered. A raise in UK VAT, for example, would be covered, but I doubt there are many Brexit clauses. Of course, there are some clients who will feel morally obliged to at least contribute towards this, but equally, there will be others that won't. With margins in some sectors on low single figures, this could be, at best, damaging.
Of course, it might be possible to argue that Brexit triggered a change in legislation that could not reasonably have been predicted. Companies that are affected will probably need to look at ways to recoup this money, however. For new contracts and those being negotiated now, it is vital that companies seek to include clauses that offer them protection from the uncertainty of Brexit and protect themselves from open-ended cost increases.
In conclusion, the facilities management industry is often a key target for cost reduction during times of economic uncertainty. I think we need to brace ourselves for more contracts being re-negotiated and downwards pressure on pricing. This can be seen as an opportunity, although my experience is that during these times projects and investment are put on hold. Whatever the outcome of Brexit, I think we are in for some challenging times.
Ensure your Business partners are 'Ready for Brexit' with the BrexSure Brexit audit tool
Download the Brexlist – your Brexit checklist for preparing your business for Brexit