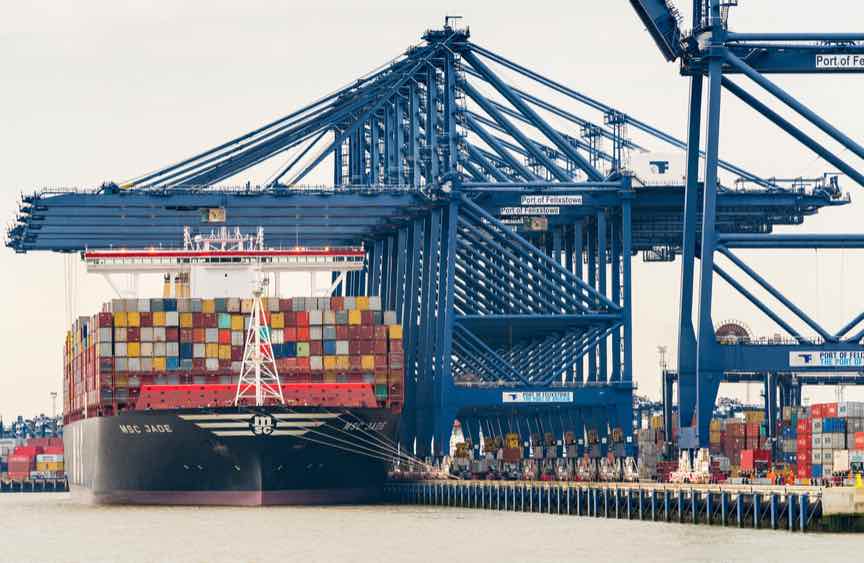 A survey by the Institute of Export and International Trade has found that 39.75% of UK exporters would like the UK to stay in the Single Market following Brexit. Anna Tobin reports
A Brexit survey by the Institute of Export and International Trade has found that two years on from the referendum 39.75% of UK exporters feel that continued membership of the Single Market is of the highest possible importance, scoring it ten out of ten. This has risen just over 6% year-on-year from 33.6% in 2017. Those that scored membership of the Single Market as seven or more out of ten was up also up year-on-year from 73.76% in 2017 to 74.89% in 2018; 52.3% of respondents say that the UK government should prioritise access to the Single Market as part of their negotiations.
The majority of UK exporters see their businesses shrinking if the UK exits the Single Market
The bulk of the UK exporters surveyed forecast that leaving the Single Market will shrink their businesses in the short and medium term. Of those questioned, 55.65% feel that their business will shrink in the short term, 55.23% expect their business to contract in the medium term and 49.49% predict that it will shrink in the long-term. On the upside, 25.94% of UK exporters forsee long-term growth.
Leaving the Single Market is expected to hit supply chains hardest as a result of additional costs from taxes and duties and potential delays in the transportation of goods.
Planning for a possible exit from the Single Market
Although the scope of Brexit is still not clear, 54.05% of UK exporters say that they are planning for changes to tariffs and quotas and 50% report that they are planning for supply-chain changes. Many UK exporters feel that they will benefit from some support with their planning for the impact of Brexit, 43.24% say that they need support for customs controls and licensing, 36.04% feel they will benefit from help with export documentation and 31.53% would welcome help with understanding how WTO rules work.
Freedom of movement important to exporters
The exporters polled also valued freedom of movement; 69.04% scored continued freedom of movement as having seven or more out of ten in importance, with 35.15% saying 10.
Exporters generally negative about Brexit
Most UK export companies feel that Brexit will have a negative impact on their business. With one being the most negative and ten the most positive, 32.03% say that Brexit is going to have the utmost negative impact scoring it one out of ten; 61.31% scored it one to three out of ten. A large majority of those surveyed, 81.51%, say that they don't have sufficient routes to the government to voice their concerns and views about Brexit.
Some positive thoughts did emerge, however. In terms of those who are more optimistic about Brexit, several respondents felt that there would be less bureaucracy involved in doing trade, more opportunity to trade outside of the EU, more scope to negotiate trade deals with non-EU markets, greater democratic control over our trade policies and greater control over tariffs.
Learn more about the possible impact of Brexit on customs and tariffs here