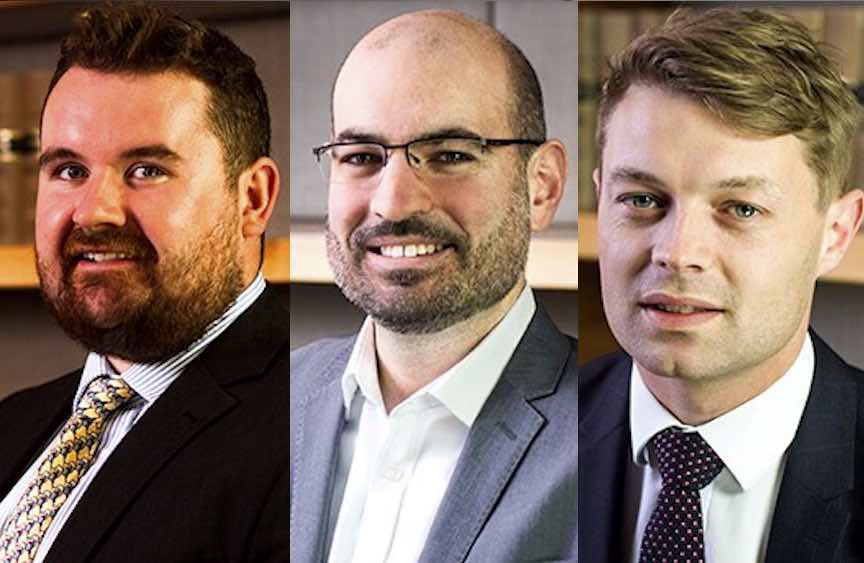 Simon Lafferty, associate, banking and finance; James Walsh, partner, technology and outsourcing; and, George McLellan, associate, regulatory group, all from European law firm Field Fisher look at what the future holds for the UK fintech industry post Brexit
This article is the views of the authors and not necessarily of Ready for Brexit
With significant uncertainty hanging over whether UK financial service providers will be able to continue trading unhindered inside the EU post-Brexit, London's attractiveness as a hub for fintech firms is under scrutiny.
For now, at least, the picture is reassuringly positive.
According to research released by KPMG in July, the UK attracted more investment in fintech than any other country worldwide for the first half of 2018, at $16.1 billion (£12.3 billion), ahead of China with $15.1 billion and the US with $14.2 billion. Four of the top ten fintech deals concluded in Europe between January and the end of June happened in the UK, allaying fears for some that Brexit is deterring fintech businesses from setting up and raising money in the country.
But while venture capital firms appear to be shoring up the UK's position as a fintech funding hot spot, there may still be practical hurdles for incumbent businesses and those looking to establish here after the UK exits the EU on 31 October 2019.
The case for UK Fintech  
Whatever the outcome of the Brexit negotiations and any subsequent trade deals with countries including the US, Australia, New Zealand and China, there are several factors in the UK's favour when it comes to establishing and running a fintech business here.
For international firms, it continues to be significantly simpler to set up and run a fintech business in London than it is in most other European countries. This is largely thanks to the local talent pool, data network infrastructures, robust civil justice system in England and Wales, stability of British institutions and the enduring dominance of English as the world's business language of choice.
As an example, a fintech entrepreneur looking to start a business in the UK can register a limited company, open a company account, apply for VAT registration and a Unique Tax Reference (UTR) on their smartphone in a couple of hours – all for a very insignificant cost. Hiring an accountant to perform the same service is likewise simple and inexpensive.
In continental jurisdictions, the process is often significantly more bureaucratic and costly – involving several layers of authorisation, as well as obligations to publish notices and obtain professional advice over intensive periods of weeks, or even months.
The relative ease of establishing a business in the UK, plus the fact that the UK's consumer market has relatively deep pockets and its professional services markets are extensive and deeply experienced, mean that the UK is a fruitful place to develop products before scaling them up in the US and other markets in and beyond Europe.
The depth of public and private capital, including debt and equity, available in London at all stages of a company's development, its two-tiered stock exchange and enthusiastic investor sentiment towards fintech are also likely to remain conducive to the UK's survival as a fintech hub.
The UK offers specific advantages to fintechs to help them grow.
Initiatives such as the UK Financial Conduct Authority's (FCA) Regulatory Sandbox, launched in 2016, are proving popular testing grounds for fintech businesses seeking to undertake regulated business or offer regulated products in the UK. Although the sandbox is currently UK-focused, foreign fintechs can, in theory, participate on a branch basis as an alternative to setting up a UK entity.
In parallel with the FCA sandbox, in February 2017 the UK's Competition & Markets Authority (CMA) launched the 'Open Up Challenge' which offers a £5 million prize fund to be shared among the developers of the most promising next-generation services, apps and tools designed for the UK's five million small businesses.
Grants can also be obtained from UK government-backed bodies such as UK Research and Innovation, the Industrial Challenge Strategy Fund and Innovate UK. By applying for funding and participating in sandbox initiatives, companies can, among other things, increase their chances of securing growth capital.
The potential challenges
While the fintech sector is booming, investors have more choice than ever about where to invest their capital and the UK will need to fight to maintain its leading position, both in fintech and in traditional financial services. In mid-July, the UK Government published its long-awaited White Paper setting out its ambitions for the future relationship between the UK and the EU.
The paper made clear that the UK intends to abandon the current system of 'passporting' for financial services, under which authorisation in one member state allows privileged access to other member states for providers of, among others, investment services, banking, insurance, payment services and issuing electronic money. In place of passporting, the Government proposes to rely on a modified version of the 'equivalence' regimes that allow EU market access for businesses based in third countries with equivalent standards for financial services.
How this works in practice is yet to be agreed with the EU, so for now, the end-state is unclear, with different financial services firms taking different approaches to the 'waiting period.'
If no deal is agreed with the EU ahead of the UK's exit from the bloc on 31 October 2019 – resulting in a so-called 'hard Brexit' – UK fintechs relying on current passporting regimes would effectively lose their access to the single market overnight – although such an outcome would almost certainly have negative repercussions for tens of thousands of EU finance services firms and investors who benefit from access to the City too.
The ending of freedom of movement of people could also pose a challenge for fintechs, many of which rely on recruitment of staff from all around the world and benefit from the ability to move staff between European offices.
How should fintechs plan for Brexit?
Many fintech companies still want to be based in the UK, so for these businesses it is about setting up a plan B – to help them retain a base in London while ensuring they have a presence in Europe.
To secure the continued success of the UK's fintech industry, young fintech companies must be able to scale up here successfully, in some cases, before they expand abroad. Making the most of the UK's start-up support networks will reduce the time and cost of taking innovative technologies to market – giving them a head start on international competitors before and after Brexit.
It is important that fintech executives who may be worried about the future of their business engage with the FCA or relevant trade associations or bodies, so that their concerns can be factored into negotiations – even in the short time remaining between now and Brexit. In some cases, it may be prudent to take professional advice on the potential impact of Brexit, including in its various permutations to best enable contingency planning.
Fintechs that already provide services into Europe ought to be assessing their options and mapping out contingencies, just as large banks and investment firms are. As well as considering the commercial opportunities and infrastructure across different EU jurisdictions, fintech companies that are considering relocating their business, or establishing European branches, should also familiarise themselves with the legal processes associated with incorporating an entity, employing staff, obtaining visas, leasing office space, contracting and resolving disputes across a range of different EU jurisdictions.
EU nationals working for UK fintechs should be made aware of the employment rights afforded them by UK law, including that they can apply for a Registration Certificate as proof of their right to live and work in the UK.
Finally, fintechs should be aware that advice in this area is likely to change over time, often at short notice, as different aspects of the UK's future relationship with the EU become clearer.
To find out more about how the UK's legal and regulatory infrastructures will change as a result of Brexit, visit the Ready for Brexit Directory