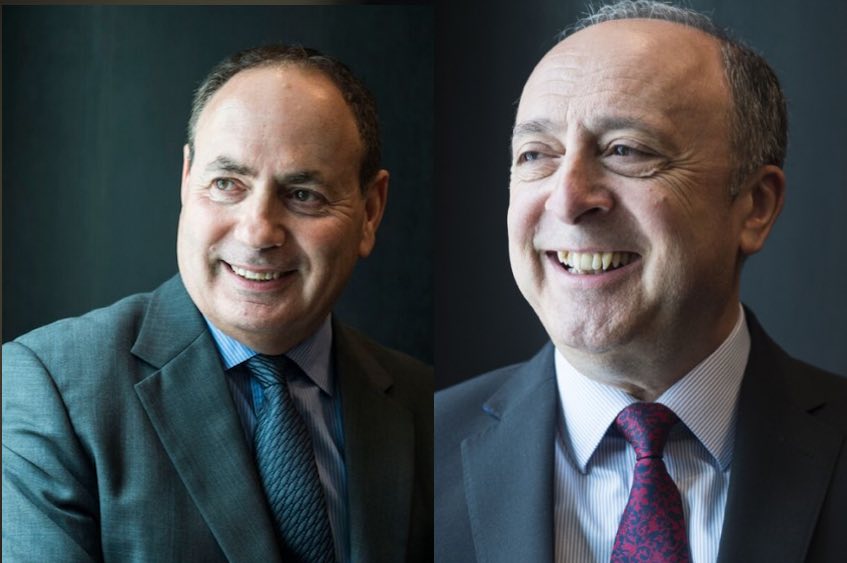 Lionel Taylor and John Bugeja, founders of specialist trade and supply chain finance consulting firm the Trade Advisory Network, say that SMEs have to assess every aspect of their supply chain to see how it will be impacted by Brexit
This article is the view of the authors and not necessarily of Ready for Brexit
The political discussions around Brexit have become ever more consuming as the intrigue and divisions between the different factions intensify. SMEs and mid-market companies are being told about the opportunity that will exist to expand their trading activities into new markets, which will become more 'open for business' as the UK strikes its own trade deals.
It should be remembered that, through existing EU trade arrangements, the opportunity to trade with these markets by and large already exists. UK businesses contemplating entering these new markets in the future must reflect on what has impeded them from doing so in the past and make a judgement as to whether such impediments will be greater or reduced in a post-Brexit world.
Of more immediate relevance to SME and mid-market businesses is how a post-Brexit world will affect their existing business and operations. Much commentary has to date focused on 'tariff-free' trade, with some stating the importance of retaining this, with others saying that a move to WTO conventions will not harm the ability to do business, as most of the world already trades on that basis anyway. A more immediate concern for a UK business, and one which needs to be considered now, is whether post Brexit their ability to trade in the markets in which they currently trade and operate, is impaired by a need to become re-licenced and/or certificated as such privileges currently afforded in an EU framework may have been lost post Brexit?
Another factor to be considered is how any lengthening of lead times and transit times caused by more extensive customs procedures or any requirement to pay taxes and or duties in advance will affect their cash flow? Anything that lengthens the end-to-end trade cycle or accelerates the timing of cash outflows has a direct negative impact on working capital.
Such consideration is also relevant where a company is looking to change its sourcing and or procurement arrangements or wishes to provide different selling terms to its customers. This is not confined to Brexit, but is a natural part of doing business.
This is where specialist consulting firms in trade and supply chain finance, such as our Trade Advisory Network, step in. We offer support to trading companies and finance providers across all aspects of the supply chain and are passionate about the evolution of international trade and the development of traditional and blockchain-based finance solutions. We frequently work with businesses and their funders to undertake a trade-cycle analysis. By following the actual and projected physical and financial flows of their activities, we can assist them in identifying and quantifying those cash flow gaps that will need additional financing support. Post-Brexit this will become an even more essential activity as companies are likely to see a perceived advantage or need to change their existing sourcing arrangements on one side, while also making a change in the sales and payment terms with new and existing customers.
It will also be a sensible step for a business to undertake some scenario planning and review its existing key relationships to assess how they may be affected in a post-Brexit scenario. For example, if the business has a high dependency on a particular supplier or customer in a given territory, what would a change in trading conditions mean for the business and how much flexibility can it show before the relationship becomes unviable?
While so much uncertainty exists around what the shape of a post-Brexit world might look like, it will be those companies where management steps back, considers the different scenarios that may affect the key metrics of its business who will be better placed to plan and react to the new environment.