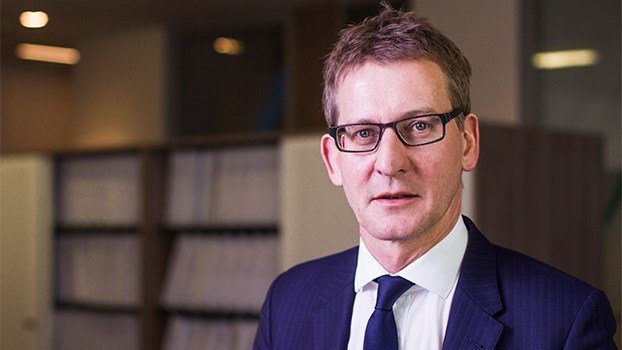 The progress of Brexit negotiations has offered little clarity or comfort for the financial services industry say Guy Usher, partner, derivatives and structured finance and Simon Lafferty, associate, banking and finance, of European law firm Fieldfisher
This article is the view of the authors and not necessarily of Ready for Brexit
Given the way in which negotiations have progressed so far, the ultimate destination and the speed at which an exit deal is reached is a function of political exigency. Nonetheless, there are some hard facts against which those in the financial sector can plan and act.
Where are we today
In a 'no deal' scenario, the UK will leave the EU on 31 October 2019 and the attendant rights, and, potentially, obligations, of membership will fall way. In the event of a deal palatable to the UK and the EU being reached, the agreed 'transition' or 'implementation' period would result in the UK effectively remaining in the EU until 31 December 2020.
As matters stand, under the tightest timeline, businesses must be ready for the consequences of Brexit in nine months time; at most, they will have 30 months to prepare.
SMEs as consumers and providers of financial services
SMEs can be divided into consumers and providers of financial services. Generally, SMEs that provide financial services will have to act earlier than consumers of those services, as they are likely to be reliant on EU regulatory authorisations.
SMEs that provide services into Europe ought to be actively assessing their options and mapping out contingencies, just as large banks and investment firms are. How a UK firm services its EU clients in the event of a 'hard' Brexit, for example, is subject to differing solutions and approaches, depending on the particular part of the financial sector the company is in, and their clients' jurisdictions.
Those with substantial European client bases and a reliance on UK permissions on an outbound 'passported' basis are likely to have the most planning and implementation to undertake.
SMEs, whether financial or corporate, as consumers of financial services may have less to be concerned about, as they do not generally rely on the regulatory authorisations that may be imperilled by a 'hard' Brexit.
That is not to say these businesses should be complacent.  Consumers of financial products – for funding capex/opex, treasury/cash management and risk management, for example, may be indirectly affected by changes in wholesale markets and so should prepare for any contingencies to which those changes may give rise. These include the need to move loans or trades to other entities in a counter-party's group and any associated accounting, tax and regulatory consequences; decreased access to certain EU-regulated services; or increased costs that may be passed on to end-users.
How should SMEs plan for Brexit?
The ability of any business to plan for Brexit depends on a number of inter-related issues.
Firstly, the degree of planning needed will be largely determined by the scale of a company's activities that rely on European permissions or authorisations that are at risk of restriction or elimination after exit day.  Secondly, businesses must consider the consequences of being unable to access or undertake those activities. Thirdly, firms will need to assess and, where possible, test, the viability of fall-back plans in the event that they are unable to access or undertake particular activities once the UK is out of the EU.
More subjectively – businesses will have to remain vigilant regarding the likely attitude of the financial services regulators in the UK and/or the EU after exit day.
European firms doing business in the UK must also ensure that they have the necessary UK permissions to continue their existing activities when their EU permissions are no longer recognised.
Ultimately, providers of financial services must determine the scope of their permissions, as well as the nature and location of their clients and counter-parties and undertake contingency planning. This applies to UK firms with clients in the EU and to EU firms doing business in the UK.
Consumers of financial services should be considering, and perhaps engaging with, their European banks and counter-parties, as to the likelihood of changes to their relationship post-Brexit.
For these consumers, contingency planning will involve developing relationships with financial services providers who can continue to work with them during and after Brexit. SMEs should, in particular, be reviewing their arrangements in respect of funding, cash management and/or risk management, including hedging.
Fieldfisher is a European law firm with market leading practices in many of the world's most dynamic sectors, operating across offices in Amsterdam, Beijing, Belfast, Birmingham, Bologna, Brussels, Düsseldorf, Frankfurt, Hamburg, London, Luxembourg, Manchester, Munich, Milan, Paris, Rome, Shanghai, Turin, Venice and Silicon Valley.