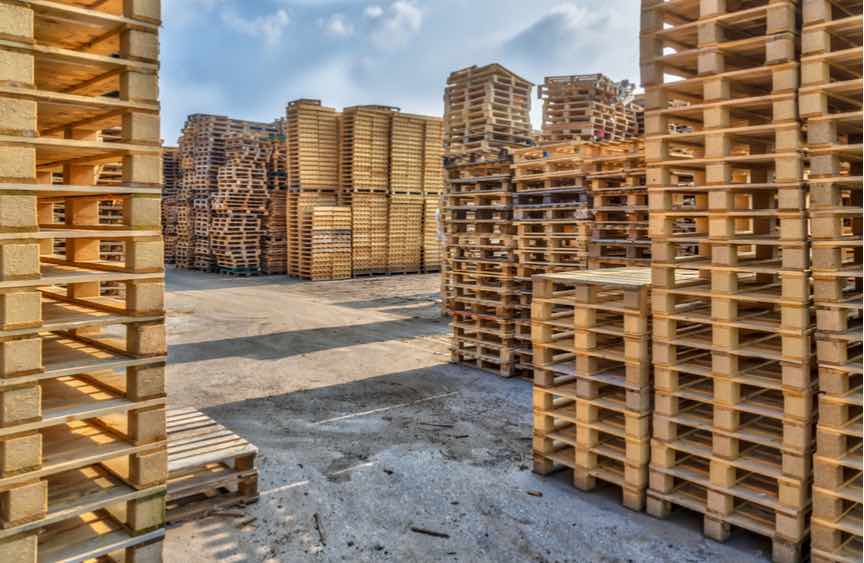 If the UK exits the EU without a deal in a matter of weeks, UK exporters will be required to use pallets that meet the EU requirements for third-party countries and DEFRA has conceded that there are nowhere near enough of these available in the UK. Anna Tobin reports
The Department for Environment, Food and Rural Affairs (DEFRA) has admitted that there is a huge shortage of pallets in the UK that meet EU requirements for third-country trade with the EU. These are the pallets that UK exporters would be required to use in the event of a no-deal Brexit.
Under EU rules, all wood packaging material and dunnage from non-EU countries must be either heat treated or fumigated in line with ISPM15 procedures; officially marked with the ISPM15 stamp consisting of three codes (country, producer and measure applied) and the IPPC logo; and must be debarked.
These requirements do not apply to wood that is 6mm thick or less; wood packaging material that is made entirely from processed wood produced using glue, heat and pressure e.g. plywood, oriented strand board and veneer; and wood packaging material used in trade within the EU. Further clarification on the pallet requirements can be found here.
Download the Brexlist – your Brexit checklist for preparing your business for Brexit