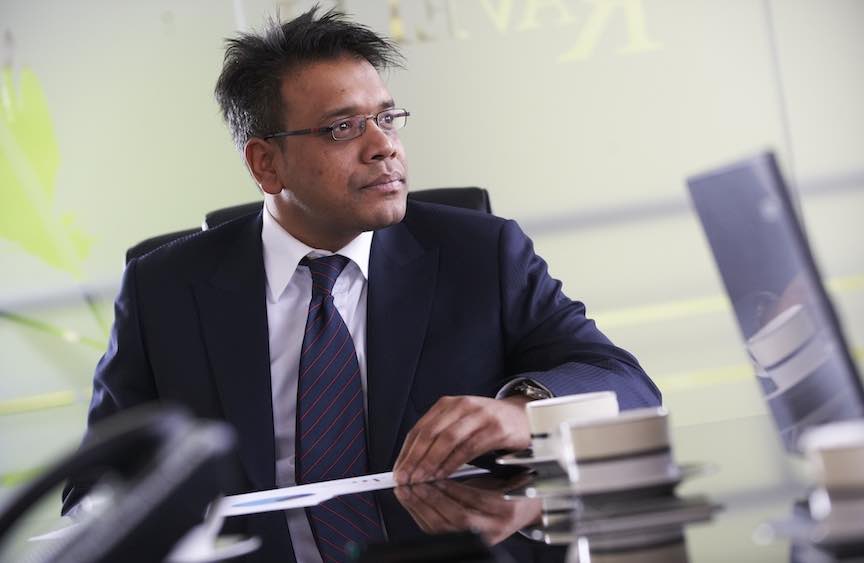 Aziz Rahman, senior partner at law firm Rahman Ravelli 
explains why UK banks and other organisations could face extra obligations following Brexit
This article is the view of the author and not necessarily of Ready for Brexit
The European Commission has outlined proposals to improve the supervision of banks within the EU. It is a move designed to tackle financial crime and comes after a number of large and high-profile money laundering scandals that have boosted the arguments of those who argued that changes were needed to the current system.
Recent years have seen the EU introduce a range of anti-money laundering laws. But recent cases have shown just how ineffective they have been at stopping banks from being used to facilitate money laundering.
Last month, Thomas Borgen resigned as CEO of Danske Bank, as the bank finally admitted that most of the €200 billion (£178 billion) that had passed through its Estonian branch between 2007 and 2015 was laundered money being moved illegally out of Russia, the UK and the British Virgin Islands. Just weeks prior to that, the Dutch bank ING paid €775 million (£689 million) to settle an investigation that it had failed to detect money laundering. And last year saw Germany's Deutsche Bank fined almost $700 million (£546 million) for helping wealthy Russians move $10 billion ( £7.8 billion) out of the country.
It is a series of events that prompted EU Commission vice-president Valdis Dombrovskis to admit that anti-money laundering supervision "has failed all too often in the EU." Such a frank admission came as new plans were published to give the European Banking Authority (EBA) more powers to ensure that breaches of anti-money laundering rules are more consistently investigated.
Under the new proposals, the EBA will be able to request national anti-money laundering supervisors to investigate potential material breaches and request them to consider taking targeted action. And if national authorities do not act on concerns raised by the EBA, the EBA will now have the power to intervene itself.
The plans also include the creation of a new permanent committee that brings together national anti-money laundering supervisory authorities. Although it must be noted that the calls by some observers for a central anti-money laundering agency for the EU have not been acted on.  The new plans' theme seems to be one of act as the EBA wants you to or it will take the action itself.
While the new approach falls some way short of a central anti-money laundering agency, it is a tightening up of Europe-wide money laundering prevention. Other, more general, measures include enhancing the quality of supervision through common standards, periodic reviews of national supervisory authorities and improving information collecting and data sharing between regulators; using the EBA as a 'data hub'. The Commission also wants better cooperation with non-EU countries on cross-border cases.
Big changes are, therefore, in the offing. It almost goes without saying that at the time of writing nobody can predict the exact nature of the UK's relationship with the rest of Europe post-Brexit – or whether any agreed Brexit deal will eventually materialise. What probably also doesn't need saying is that if the UK is out of the EU by the time this legislation comes into effect, it will have little bearing on the way the UK's financial institutions function.
But, for two reasons, that does not mean that the UK's financial and business sectors should pay no attention to the changes proposed for Europe.
Legislation
The first reason is that while the changes that come in will not directly apply to the UK in the post-Brexit era, they will have an indirect effect. Those countries who remain in the EU will obviously be bound by the new rules. But so will any organisations that function in those countries. If we take, for example, a UK bank or investment organisation that does business in Germany, it will need to be both fully versed in those rules and compliant with them. The challenge such institutions face, therefore, is to be compliant with both UK legislation and EU legislation. And as either could change at any time, this could prove demanding.
Which brings us to the second reason why companies need to pay attention to the EU changes – the UK itself. Even if the UK is out of the EU before these changes come into effect and even if a UK company has no commercial connections with the EU, it still faces the need to 'do its homework' regarding changing financial regulation.
Why? Because there is the strong possibility that post-Brexit, the UK authorities will want to keep in step (to some degree, at least) with what their European counterparts are doing to tackle financial crime. It is likely that a large degree of cooperation will remain and it is quite possible that the UK will create its own updated regulations to reflect and keep up with the tougher approach to financial crime that the EU is set to adopt.
For that reason alone, every UK financial institution could find itself subject to stricter new regulations – whether the UK goes it alone or ends up remaining in the EU in some shape or form. Such institutions may need to be fully compliant – depending on where they do business – with regulations imposed by both the EU and the UK government. It would be a huge mistake, therefore, for those working in finance in the UK to feel that Brexit will mean they are unaffected by any new regulation that originates from Europe: if they trade in Europe they will be subject to it and if they don't they will be subject to any new UK equivalent legislation.
Challenges
The European Commission's desire to come down tougher on banks is only one small part of the Brexit conundrum. While it only affects one particular sector, it is an example of why Britain leaving the EU presents a number of unique challenges to those doing business either in the UK or elsewhere in Europe.
For that reason, Rahman Ravelli has created a Brexit Hub that advises businesses on the potential changes, looks at how it might affect their organisations and what they can do to minimise risk. As a firm that specialises in cross-border, multi-jurisdictional business cases, we are ideally placed to identify both the issues that are arising due to Brexit and the most appropriate responses to them.
As the banking changes alone indicate, Brexit may mean greater divisions between the UK and the EU. But it also means that those in business need to take a broad and perceptive overview when it comes to minimising the effects any departure from the EU may have on UK firms. Trade, finance, employment and tax are just some of the areas set to change due to Brexit. Business has to be aware of and prepared for these changes.
Download the Brexlist – your Brexit checklist for preparing your business for Brexit
Discover how a return to World Trade Organisation Rules will change how the UK trades with the rest of the world