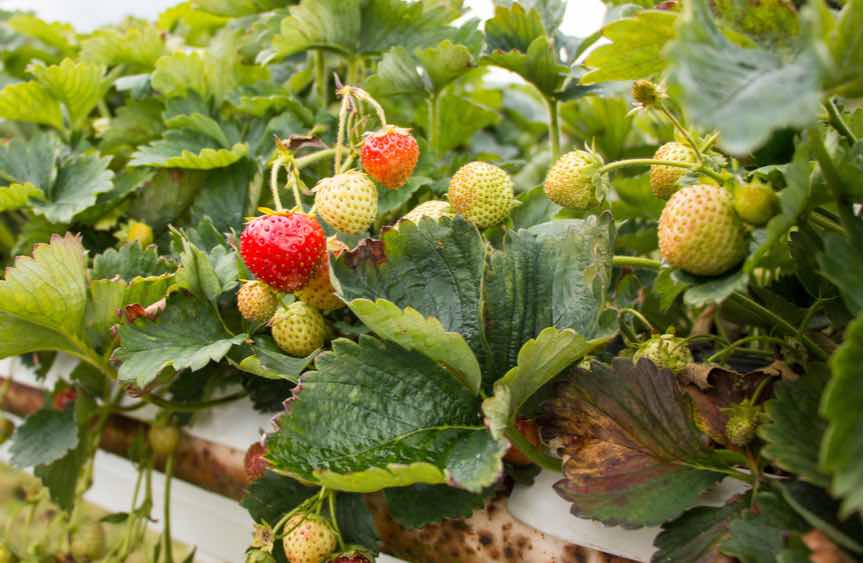 The British summer fruits industry is concerned that the Government is not doing enough to safeguard the supply of seasonal agricultural workers from the EU post-Brexit. Anna Tobin reports
New research from British Summer Fruits, the organisation that represents 95% of all UK-grown berry suppliers who supply UK supermarkets, reveals that three out of five growers (61%) say that they are already finding it harder to recruit seasonal workers. Two-thirds (63%) report a drop in applications for seasonal work and the same number expects to be dealing with even greater labour shortages next year.
"British growers are dependent on seasonal agricultural workers from the EU," explains Nick Marston, chairman of British Summer Fruits. "Without them, we cannot cultivate and harvest the volumes of berries  – strawberries, raspberries, blueberries and blackberries – currently produced in the UK and continue to meet consumer demand."
For over a year, British Summer Fruits — along with the National Farmers' Union and other agricultural bodies — have been calling for the reintroduction of a Seasonal Agricultural Scheme (SAWS).
"We are not talking about migration," Marston says. "We are talking about a proven system which would allow seasonal workers into the UK to undertake demanding and highly skilled jobs — jobs which British workers either are not available to do or quite frankly don't want to do. It is important to remember that these are seasonal workers — men and women who come here to work, pay tax and National Insurance in the UK, contribute to the rural economy, and then go back to their own countries at the end of the picking season.
"Politicians are making lots of positive noises, but the time for talk has long past. What we need now is action and clarity on SAWS as a matter of urgency. If solid proposals are not in place before we leave the EU next March 2019, an industry, which is worth millions to the UK economy, will wither on the vine and our beautiful British berries will not be available to UK consumer."