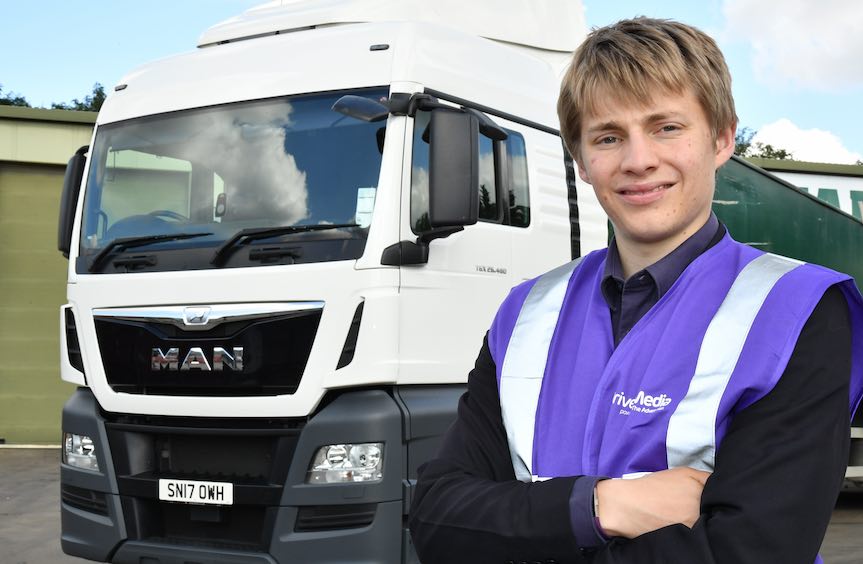 Ed Hollands, founder and managing director of Nottingham-based truck advertising firm DrivenMedia, explains how his Dragon's Den-backed firm is indirectly being impacted by Brexit
What does DrivenMedia do?
DrivenMedia is a truck-advertising firm. We work with advertisers who want to put their brand on to trucks as they go about their normal business and we work with haulage firms that transport goods.
How has Brexit impacted DrivenMedia?
We have primarily been affected because our hauliers have been affected. We have minimum driving hours that the trucks have got to reach for our advertising. If trucks are being used less or have less driving hours, we become stuck in a situation where the trucks aren't quite driving enough for us to pay them. And our hauliers are already struggling because of Brexit, because 1. their customers are ordering less or sourcing from different suppliers;  and 2. they can't plan ahead and that means for us it's harder to schedule trucks and their movements.
What preparations have you made to support DrivenMedia through Brexit?
There isn't a lot we can do. It's a supplier thing. We often don't know what our trucks are going to do until they actually do it, but we are trying to partner with our hauliers and incentivise them to focus on running less trucks but running them more often if they can. Not only will that save them money, it will make our advertising look better. On the ad production side, I think we will be okay for a while, because all of our suppliers have got materials in stock.
Have you looked at expanding into Europe to pick up business from there?
We are trying to expand into Europe, but it's very tricky. I'm trying to apply for an EU trademark, but if we do have a Hard Brexit I then can't use English as a language and I have to use an agent that is already in the EU which makes things more expensive. And there is also the matter of importing potentially into Europe trailer curtains and tracking devices or finding alternative suppliers in the EU.
What would you like the Government to do to help you through Brexit?
We need to know what's happening. It can't be No Deal one minute and the next maybe we have a deal. They need to have a plan so that we can plan for whatever it is.