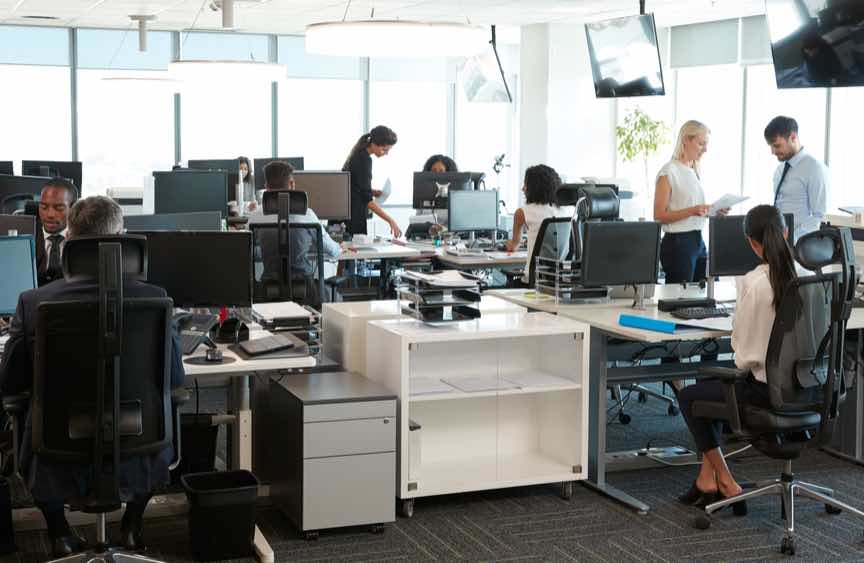 A stark reduction in EU nationals entering the UK coincides with a significant drop in suitable job applicants, finds a survey by the Chartered Institute of Personnel and Development (CIPD) and The Adecco Group. Anna Tobin reports
The latest quarterly Labour Market Outlook from the CIPD and The Adecco Group, based on a survey of 2,001 employers, has found that pay rises will be stable at 2% for most workers, but some key staff and new starters might be able to boost their earnings because of the tightening labour market.
The survey found that  the labour supply can't keep up with the demand and the number of applicants per vacancy has dropped across all roles – low, medium and highly-skilled – since summer 2017. Of those employers who have vacancies, two thirds (66%) report that at least some of their vacancies are proving hard-to-fill, compared to 61% in Spring 2018 and 56% in Spring 2017.
"The most recent official data shows that there has been a significant slowdown in the number of EU nationals coming to work in the UK over the past year," says Gerwyn Davies, senior labour market analyst for the CIPD. "This is feeding into increasing recruitment and retention challenges, particularly for employers in sectors that have historically relied on non-UK labour to fill roles and which are particularly vulnerable to the prospect of future changes to immigration policy for EU migrants. With skills and labour shortages set to worsen further against the backdrop of rising talk of a 'no deal' outcome with the EU, the need for the Government to issue consistent, categorical assurances about the status of current and future EU citizens, whatever the outcome of the negotiations, is more important now than ever.
"Despite the declining unemployment rate, it seems that the downward pressure of persistently weak productivity growth is dominating any upward pressure on pay from labour and skills shortages. The battle for productivity growth and higher wages in the UK will be won or lost in our workplaces. Poor skills development, skills mismatches, lack of worker autonomy and inadequate management all have a significant impact on people's productivity at work, which affects organisational performance and employers' ability to increase wages. To help address this ongoing challenge, the Government needs to ensure its Industrial Strategy has a much greater emphasis on supporting improvements in leadership, people management capability and skills development, particularly through the provision of better support for small businesses at a sector and local level."
Alex Fleming, country head and president of staffing and solutions at The Adecco Group UK and Ireland, added: "With Brexit looming we're seeing a talent shortage and a more competitive marketplace. In this candidate-short landscape the pressure is on employers to not only offer an attractive salary, but also additional benefits. In today's environment employment benefits such as healthcare, a strong pension, flexible working and a collaborative and empowering work culture give employers a strong competitive advantage in attracting the best talent. Retention also remains key; it is imperative that employers develop and promote their staff so they don't fall short and feel the impact of the dwindling growth of the UK's talent pool. The recent falling net migration ONS figures for EU nationals arriving in the UK with no job offer is just another clear indication that it is time for employers to recognise their shortcomings in attracting new staff, and in retaining their current talent."