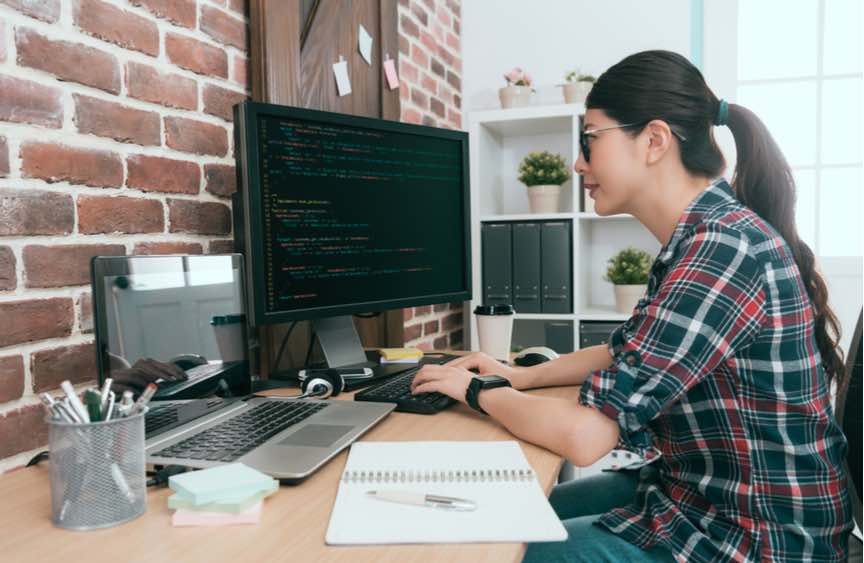 (Picture credit Shutterstock)
Brexit could lead to a shortage of software developers in the UK, reveals research by software company Pivotal. Anna Tobin reports
UK businesses need to prepare themselves for a software skills shortfall post Brexit, finds a survey commissioned by Pivotal Software, Inc. The study reveals that two thirds, 66%, of IT decision-makers believe that the UK is in danger of hemorrhaging crucial software developer talent and 59% of chief information officers (CIOs) predict that lack of access to talent will hinder their organisations' success following the UK's exit from the EU.
In response to this forecast shortage of software developers, the majority of CIOs surveyed said that they plan to move a proportion of their software development business overseas. Over three quarters, 77%, of CIOs plan to use staff based outside of the UK to assist in the development and deployment of software post-Brexit. This is expected to be a boost to EU tech hubs.
There are also moves to increase in-house software development, with 93% of CIOs and 84% of IT decision-makers citing the ability to develop their own software as key to responding to Brexit uncertainty. Just under half, 44%, of CIOs said that they've invested more in software since the referendum to help optimise their operations and innovate.
"With software innovation considered such a key ingredient to prosperity post-Brexit, the notion that operations will be moved overseas is concerning," says Robbie Clutton, head of Pivotal Labs, EMEA. "Following the UK's decision to leave the EU, companies can choose to either shape themselves or be shaped by the circumstances. Organisations can pick the route of innovation over submitting to the status quo, but it requires technology, culture and the right people working together in ways that foster agility and create business value."
Find information on recruiting and employment following Brexit in the Ready for Brexit Directory