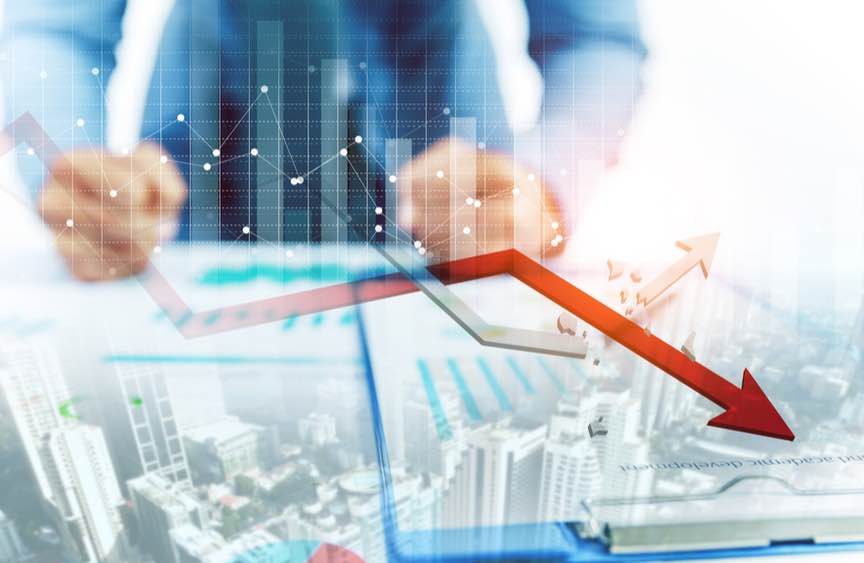 (Picture credit Shutterstock)
The British Chambers of Commerce economic forecast has been downgraded as a result of Brexit uncertainty hitting investment and trade. Anna Tobin reports
The British Chambers of Commerce (BCC) today (September 17, 2018) downgraded its growth expectations for the UK economy. The BCC forecasts that GDP growth for 2018 will be 1.1%, down from 1.3%. It has also downgraded its GDP growth forecast for 2019 from 1.4% to 1.3%. If these predictions are born out, by 2020 the UK economy will have experienced its second-weakest decade of average annual GDP growth on record.
These downgrades are predominantly driven by a weaker outlook for trade and investment with Brexit uncertainty meaning exporters face more subdued growth. The persistent economic and political uncertainty is also expected to increasingly weigh on investment intentions.
On the upside, the BCC forecasts that the UK unemployment rate will remain close to its record low, but businesses will continue to face significant skills gaps, undermining their potential to grow. Workers are also unlikely to experience actual real wage growth as the gap between pay and price growth is forecast to remain negligible.
"Despite strong performances by some firms, the UK economy as a whole is set to grow at a snail's pace," says Dr Adam Marshall, director general of the BCC. "Brexit uncertainty continues to weigh heavily on many firms, as most of the practical questions facing trading businesses remain unanswered. The lack of precision on the nature of the UK's future relationship with the EU is lowering expectations for both business investment and export growth.
"The drag effect on investment and trade would intensify in the event of a 'messy' and disorderly Brexit. Businesses need the Brexit negotiations to deliver clarity, precision and results at pace over the coming weeks.
"A deal with Brussels won't deliver stronger UK growth on its own. The Prime Minister and the Chancellor must now pull out all the stops here at home to bolster business confidence, slash costs, and crowd in investment. At a time of massive change and uncertainty, business would not forgive a timid 'business as usual' Autumn Budget, nor tax hikes that make UK companies less competitive around the world."
The full report can be read here