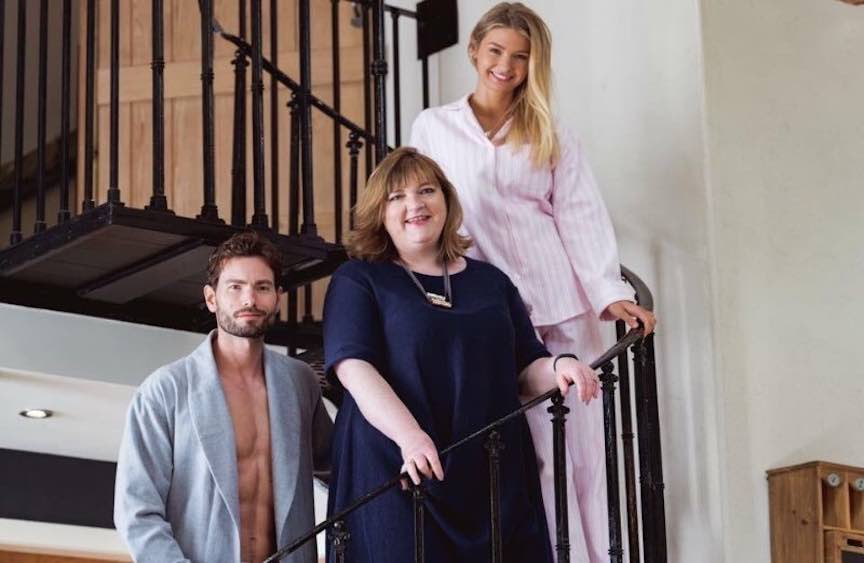 Deborah Price, managing director of Staffordshire-based underwear and loungewear brand British Boxers, is frustrated that Brexit-related issues are diverting her away from growing her business and her suppliers can't understand why the UK is going down the Brexit route.
When did you first realise that Brexit was going to cause your company some difficulties?
From the very outset. My husband, Darren, who is a co-director of the company, and I were fully aware that a lot of the prices and the things being said during the campaign were unlikely to be able to be delivered. The day before the referendum, we had two payments to make of a few thousand pounds each to a factory that we use in the Czech Republic and we decided to make one payment the day before the referendum and one the day after to hedge our bets. And the one we made the day after cost us a few hundred pounds more because of the bounce on the exchange rate. That was just on the news of Brexit, long before anything had been agreed. And ever since then the exchange rates haven't come back to what they were and it's been costing us more money to run our business.
What steps are you taking to prepare for Brexit?
Well this is just it, Theresa May said in a speech last week people need to take advice and prepare, but what advice and from who? How do you prepare when you don't know what the outcome is going to be? Do you prepare for every eventuality? If you do prepare for every eventuality then you are spending all of your time preparing for every eventuality and not running your business.
We are a very small business. We are concerned about tariffs and increased costs, but the bit that's most worrying for us is on the merchandising and production side. We do produce some things in the UK, but although we'd love to, we can't produce everything here. It's too expensive and we often can't achieve the quality standards here that we can elsewhere. We are looking constantly at UK roots for more products, we have just trialed a UK facility, for example, but the work they produced just wasn't good enough.
The prospect of Brexit has changed the way we order and what we are doing with our resources. We have just outlaid £10,000 just before Christmas on a fabric order to buy next autumn/winter's brushed flannel early because we are concerned about the potential increase in the price of that post Brexit. It is not usual for us to lay out that much money just before Christmas at a time when we should be concentrating on spending on marketing. Brexit is at the back of our minds all of the time. It takes us away from doing what we should be doing, which is growing the business because we are being diverted all the time by concerns over Brexit.
Whereabouts are your products produced?
Some products are produced in the UK, our boxer shorts are produced here, but we also produce a lot of our products in the Czech Republic. We use a wonderful factory there that produces some of the best cotton nightwear in the world and we have a great relationship with them. We also have fabrics that come from The Netherlands, which then shifts to the Czech Republic to be cut and made and delivered back to us. Other fabrics come from Portugal and Italy and a small amount from the Far East. Other components such as labels, thread, and packaging come from all over Europe and then it's moved around Europe and then to the UK. It's a complicated supply chain and we are concerned about how we will get everything moved around in time.
What's the reaction from your supplies in Europe?
We have good relationships with our suppliers and our agents and their general reaction is that they are all incredulous that we would as a country do something quite so ridiculously stupid. Our supplier in the Czech Republic is very positive and has said that they will try to make things work and I'm sure that they will, but it's difficult for them to be able to say that with the uncertainty of what will happen. We don't know if we are going to be in a free-trade area or what the regulations and rules around that will be. No one has the answer. There isn't even a certainty that WTO rules are going to apply.
Ensure your Business Partners are 'Ready for Brexit' with the BrexSure Brexit audit tool
Download the Brexlist – your Brexit checklist for preparing your business for Brexit