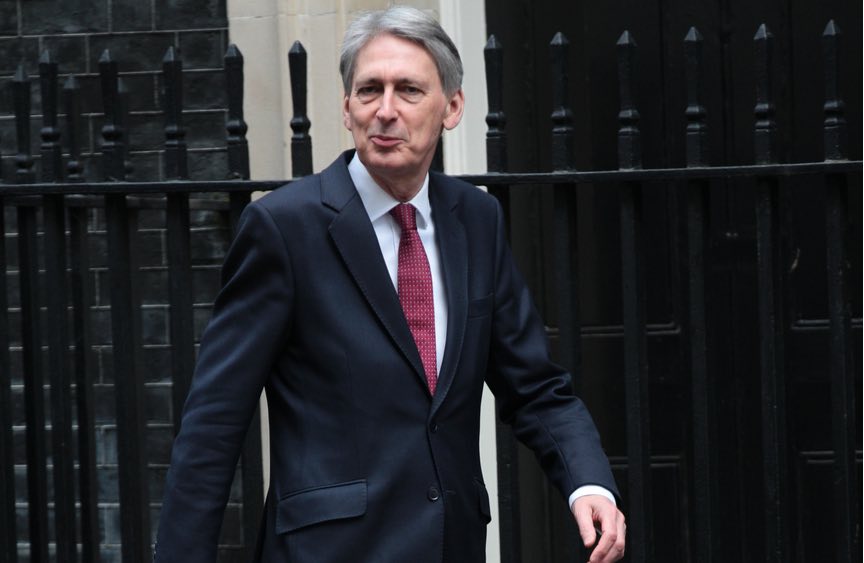 The Chancellor of the Exchequer, Philip Hammond MP, delivers his final Budget before Brexit. Anna Tobin looks at its impact on business
The Chancellor says that the Exchequer is preparing for every possible outcome of Brexit and has allocated additional funding to cover this. A further £500 million has been allocated to various Government departments to aid with preparations. This is in addition to the £2.2 billion already allocated for Brexit spending and the further  £1.5 billion announced in the Spring Statement.
Hammond uses figures from the Office for Budget Responsibility (OBR) to forecast resilient growth going forward, with the 1.3% forecast in the Spring Statement rising to 1.6%. In 2020, he expects 1.4% growth, 1.5% in 2021 and 2022 and 1.6% in 2023.
He expects government borrowing for 2018 to be £11.6 billion lower than forecast in the Spring Statement and he predicts that it will fall from £31.8 billion next year to £26.7 billion in 2020-21, and by 2023-24 he expects it to drop to £19.8 billion – its lowest in more than 20 years. Using the OBR figures again, he says that with pay growth at 3.1%  and inflation predicted to average 2% in 2019, he forecasts sustained real wage growth for the next five years.
He goes on to announce a full-spending review next year, in which priorities for public spending will be outlined. This will be delivered when annual growth hits 1.2%. He says that he expects EU negotiations to deliver a 'deal dividend' which will provide additional funding for this spending review.
The personal tax allowance will rise from April 2019 to £12,500 for lower rate taxpayers and £50,000 for higher rate taxpayers
SMEs
Small retailers in England with a rateable value of £51,000 or less will benefit by a cut of one third in business rates.
From April 2019, the National Living Wage will rise, by 4.9%, from £7.83 to £8.21.
The contribution to the apprenticeship levy for smaller firms will fall from 10% to 5% in a £695 million package to support apprenticeships. While entrepreneurs will see their minimum qualifying period for entrepreneurs relief extended from a year to two years.
Download the Brexlist – your Brexit checklist for preparing your business for Brexit
Discover how a return to World Trade Organisation Rules will change how the UK trades with the rest of the world