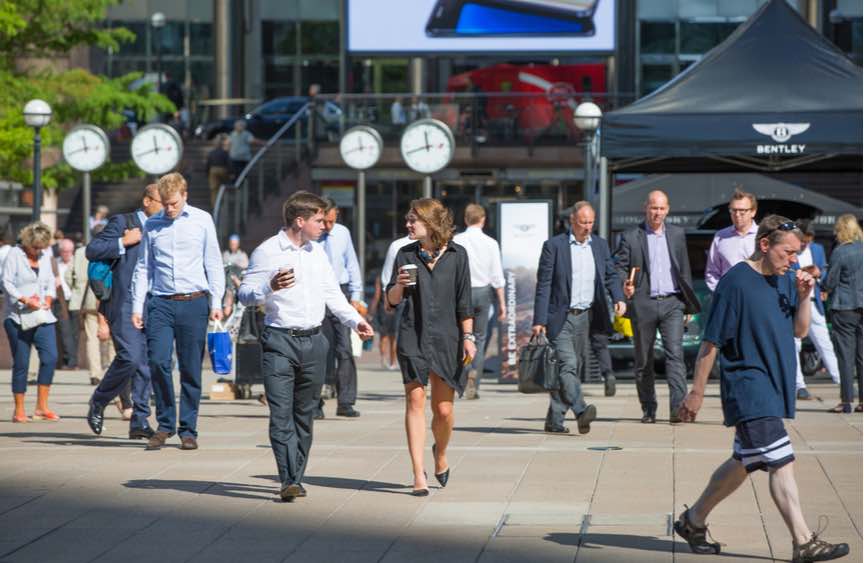 The latest Labour Market Outlook Report published today by the Chartered Institute of Personnel and Development (CIPD) and The Adecco Group finds that a reduction in migrant workers, which is likely to be compounded by Brexit, is putting a strain on UK labour supply. Anna Tobin reports
The quarterly Labour Market Outlook from the CIPD and The Adecco Group, based on a survey of 1,002 employers, has found that the number of organisations having difficulty filling vacancies has risen to about 70% of employers, up from 66% on the last quarter. Employers are also finding it harder to retain staff, with 34% of employers reporting difficulties here, compared with 27% in the summer 2018 report.
Drop in supply
The number of non-UK-born UK workers dropped by 58,000 in the 12 months to June 2018. This compares with an increase of 263,000 in the year to June 2017. Interestingly, it is non-EU-born citizens who make up the bulk of this decrease. The number of non-EU-born workers in UK employment fell by 40,000 in the 12 months to June 2018, compared with an increase of 225,000 in the year to June 2017. The report also points out that there is little indication that the fall in supply of non-UK labour is opening up new sources of domestic supply.
The Brexit effect
The report emphasised that the UK's labour supply is likely to be further constrained by predicted migration restrictions on EU citizens, with those looking for low-skilled workers being worse hit, because the recent Migration Advisory Committee report recommended that there should be no formal low-skilled route for employers.
The Labour Market Outlook also stated that: "the Youth Mobility Scheme, which has been proposed as a key solution to the recruitment needs for those who recruit lower-skilled workers, will not be sufficient for many employers. This is not surprising given the negative impact the age and time restrictions will have on the supply of EU migrants, especially given the buoyancy of some labour markets across the EU. Further CIPD research also showed that employers would be anxious about hiring individuals who can stay for a period of up to two years because of the training investment that is often required for the role. The data suggest that the Youth Mobility Scheme needs to be made more flexible, perhaps by removing age restrictions and/or increasing the period they can stay by at least a year."
The full report can be read here