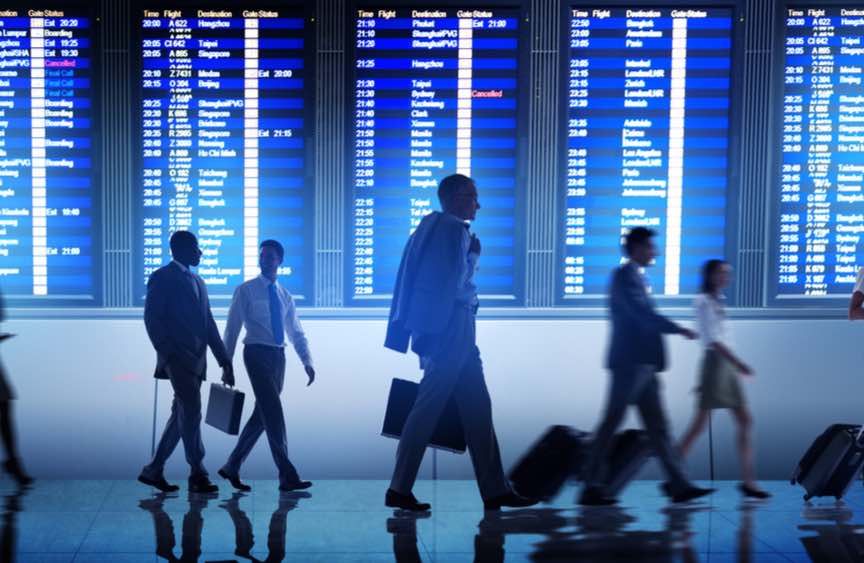 Research by immigration law firm Migrate UK states that companies are paying up to £100,000 in incentives in a bid to keep EU workers on their payroll. Anna Tobin reports
Migrate UK surveyed one thousand HR Directors from organisations who employ over 250 EU workers in the UK. The survey completed between June 21 and 22 2018 found that of those polled, 66% have struggled to recruit staff with the sufficient skills since the referendum. This rose to 86% for banking, 83% for finance and 79% for IT sectors.
Over a third, 39%, of employers said they have already lost EU workers, because they are quitting to return home or to work in another European country, with Germany, Ireland, Sweden, Italy and France being the top five most popular relocation destinations.
When surveyed about their departing EU staff, 67% of HR directors said that an uncertain future and unknown immigration legal requirements after Brexit were the main reasons why workers were leaving the UK; 18% said their workers feel unwanted; and, 14% said staff were being enticed away by more attractive employment packages overseas.
Incentives To Stay
To entice workers to stay many HR directors said that since June 2016 they have offered extra bonus payments, increased salaries and added medical insurance schemes. Some said that they have started to pay for EU worker accommodation, have increased holiday allowance and introduced company car schemes. Just over a tenth, 12%, pick up the bill for their EU workers' national Permanent Residence (PR) and British Nationality Home Office fees, which cost £65 per person for EU PR applications and over £1,300 per person for British Naturalisation. While, 7% were found to pay to privately educate EU workers' children. Some firms were found to have paid between £50,000 and £100,000 in extra benefits in the last two years.
Hiring From Outside The EU
Although there is a current cap restriction on Tier 2 visa non-EU workers, the research also found that 37% of those polled have hired non-EU workers where EU skills are unobtainable. Nearly one in three have either acquired a sponsor licence or applied for one to enable them to recruit outside the EU, costing them an additional £1,476 for a four-year licence, plus thousands in skills charges such as NHS charges, Certificate of Sponsorship and residence permit or visa fees.
"Our research found that 24% of employers are affected by the Home Office's tier 2 visa cap on non-EU workers. Many are experiencing the knock-on effect of this cap, together with EU workers leaving Britain due to an uncertain future. The Government's move to scrap the NHS Tier 2 visa cap is a good one as this should help free up the immigration cap in other sectors, but we also need to ensure that skills from the EU remain in the UK which, as our research highlights, many companies heavily rely on to succeed," says Jonathan Beech, managing director of Migrate UK.
"The Government's recently proposed EU Settlement Scheme, granting settle status to EU citizens who have lived continuously in Britain for five years, will certainly help to stabilise the skills situation but, after two years of uncertainty, the Government needs to give some form of guarantee that the status of EU workers in the UK is legally binding and safeguarded against any threat of change in the future, otherwise EU workers will just continue to leave.
"Despite the Government's recent proposed changes to the UK's immigration rules, companies should have a sponsor licence in place as it's likely organisations will need this in the future if EU citizens are brought under a sponsorship scheme."