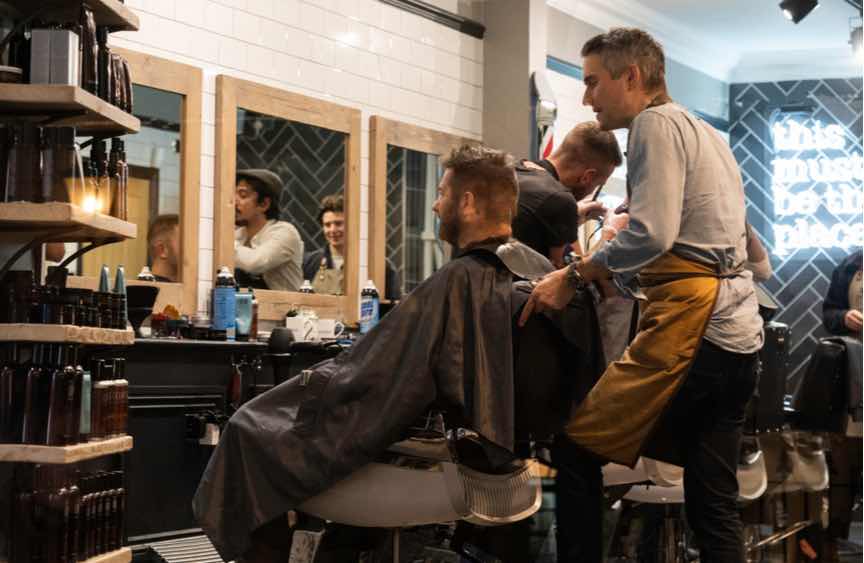 The national chairman of the Federation of Small Businesses (FSB), Mike Cherry, used his New Year message to urge the Government to do more to listen to the concerns of small businesses about Brexit. Anna Tobin reports
Mike Cherry began 2019 by pleading with the Government to give more support to small businesses. He wrote: "Small business owners tend to be an optimistic bunch. They are used to being nimble, adapting to circumstances and making the most of opportunities. They are creative and entrepreneurial.
"And yet, as we head into 2019 small business confidence is on the floor, and desperately needs lifting.
"Of course the political turmoil of recent months and the ongoing lack of clarity about what kind of Brexit they should prepare for is playing a part – particularly around investment decisions.
"Yet, there are plenty of headwinds in the coming months which are nothing to do with Brexit whatsoever, which is why politicians should resolve this New Year to re-focus on the domestic issues which affect small businesses day-in-day-out.
"The start of the new financial year in April will see a whole host of changes, leading to higher costs and greater bureaucracy for many small firms – from higher costs of employment to the rollout of quarterly, online tax reporting for VAT-registered firms.
"There are chill winds gusting down our High Streets. Thankfully most town centre and high street small businesses will benefit from relief on their business rates, which FSB fought hard to secure. But many small firms elsewhere will see previous reliefs taper off, and, therefore, higher bills from this out-dated tax.
"More optimistically, I believe 2019 could be the year in which we finally see poor payment practices by some big businesses to their smaller suppliers and contractors finally stamped out.
"The government recently listened to FSB calls to stop giving lucrative tax-payer-funded contracts to big firms which pay smaller suppliers late or subject them to supply chain bullying.
"I'm hopeful boardrooms will finally do their bit too, with larger firms having a non-executive director specifically responsible for overseeing the fair treatment of suppliers and contractors.
"As Brexit approaches on the 31 October 2019, the Government must give proper help and support on how to comply with whatever will be required. Adapting to whatever the new trading circumstances with the EU are will mean changing business procedures, taking valuable time out from running a business, and for many it will involve paying for external expertise.
"Clear advice and support will be needed with a voucher scheme operating as it does in both Ireland and the Netherlands to help small businesses, or tax free allowances.
"Longer term, whatever happens with Brexit, we already have one-in-five small businesses exporting and growing their business through overseas trade. This could be doubled with the right support available to encourage them to take that bold step.
"Back at home, I want to see in 2019 a greater recognition of the vital role small businesses play at the heart of local communities. These businesses don't just provide goods and services, they bring much more to their local economies; support local charities or football teams; those on high streets bring character and individuality to an area; many provide opportunities for skills training, where an apprentice can benefit from the guidance and expertise of an experienced business owner.
"Smaller businesses are also disproportionately better at employing people from harder-to-reach parts of the workforce – those who have recently left military service; those who have taken time out of working because of caring responsibilities; people with disabilities; and ex-offenders seeking a new life on the straight and narrow.
"I strongly believe that it is in the interests of the country and the economy as a whole that we nurture skills and talent wherever they exist. Education and FE must work closer with business around the skills needed, and the government could help smaller businesses to do even more in this area with an employer National Insurance holiday for those who employ people furthest from work.
"Even in these uncertain times, there are lots of ways in which the UK's 5.6 million small businesses can be encouraged and supported to thrive and grow. This is absolutely vital for UK PLC. It's time for politicians to remind themselves of this, and stop spending so much time on political infighting at the expense of the domestic agenda."
Ensure your Business Partners are 'Ready for Brexit' with the BrexSure Brexit audit tool
Download the Brexlist – your Brexit checklist for preparing your business for Brexit