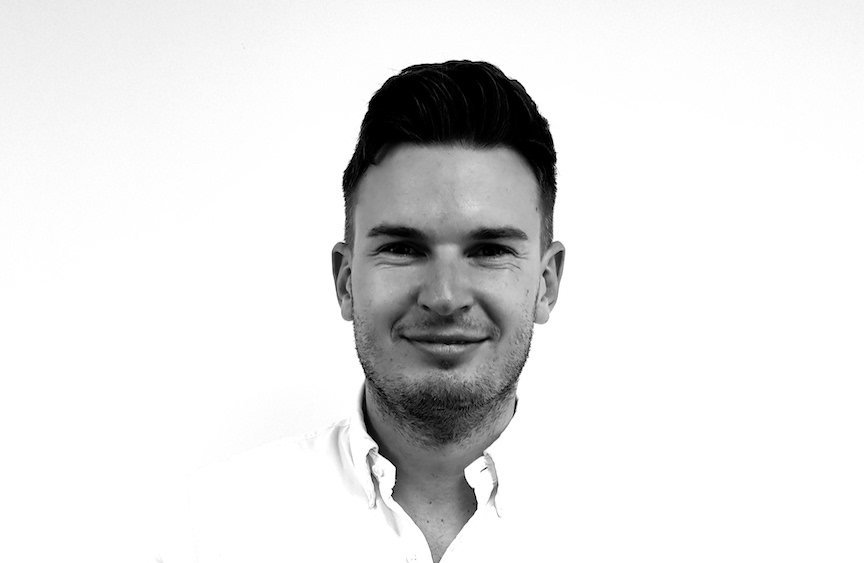 Todd Davison, director of personal guarantee insurers

Purbeck Insurance Services

, assesses the risks associated with personal guarantee-backed finance deals that businesses may resort to manage their cash-flow as they deal with the additional costs of Brexit
This article is the view of the author and not necessarily of Ready for Brexit
Operating in a state of uncertainty has become 'the norm' for many SMEs. It's little surprise that in a recent survey carried out by Purbeck Insurance Services, close to 70% of SME owners and directors said that economic uncertainty had made running their business harder over the past year. This is borne out by the fact that corporate insolvencies are at their highest level since Q1 2014 and trade credit insurance payouts to help firms cope with unpaid bills have reached levels not seen since 2009.
In a bid to protect themselves from predicted price rises for imported goods following a no-deal Brexit, many firms have been stockpiling, which is adding further financial pressure.
For SME owners and directors, securing additional funding to help ride out the Brexit storm, often comes down to putting their own assets on the line through a Personal Guarantee-backed finance deal. Personal Guarantees give the lender a written promise, made by a director or number of directors, to accept liability for a company's debt. In practice, this means that if the business defaults on a loan (or lease) the director's home, car and anything in their personal bank account may be at risk. 
A spouse or partner often has to sign the guarantee if they co-own the family home too, and most guarantee forms require joint and several liability. This means each individual who signs a guarantee can be liable for the whole amount of the loan.
It's a big commitment to make. You might have fantastic confidence in your business prospects today, but all sorts of external factors over which you have little control, can come into play. Who could have predicted the impact of the Brexit impasse on UK businesses? In the worst case scenario, if your personal assets fail to cover the debt, you may be made bankrupt. 
It's also worth remembering interest levels on large debts can soon escalate. 
Even if you have a minority stake holding in the business, the whole amount can be called from one guarantor and the lender will pursue whoever they believe is most likely to settle the debt.
While Personal Guarantee Insurance can help protect a director's personal assets in the event a loan is called in – business owners should fully understand what they are getting into before signing on the dotted line.
Educate yourself about the risks, ask whether you can afford to take them and always seek legal and/or personal finance support – your accountant, solicitor or a finance broker are good sources of advice.

Work out a way that you are not solely carrying the liability – split the Guarantee between your fellow directors.

Seek absolute clarity on where your responsibilities for the Guarantee begin and end – for example, is the Guarantee loan specific or does it cover all future loans that the lender may provide?

Negotiate a time limit for the Guarantee and a cap on the amount, but do remember interest and costs added to the debt can soon mount up.

If you've signed a Personal Guarantee for another business loan previously don't forget that they are cumulative so you could be doubling the risk to your personal assets.

Ask that the lender seeks settlement from a company's assets before enforcing the Guarantee.

Confirm all points of agreement intention and expectation in writing with the lender. This could be crucial if there comes a point when you're trying to negotiate out of a Personal Guarantee.

Consider Personal Guarantee insurance. This relatively new type of insurance offers protection against the risk that the Guarantee is called by a lender and will offset any outstanding obligations called in under a Personal Guarantee. The level of cover is based on a fixed percentage of the Personal Guarantee the company director wishes to insure and this is dependent on whether the corresponding finance facility is secured or unsecured.
Can I challenge a Personal Guarantee?
Whether you take out Personal Guarantee insurance or not, in some cases there is still scope to challenge a call on a Guarantee, such as:
If material alterations have been made to the Guarantee after you've signed it and they are prejudicial to you the Guarantee may not be enforceable.

If all the key facts were not disclosed at the time of signing the Guarantee, you may have scope to negotiate out of the Guarantee.

If you were subject to undue influence in signing the Guarantee, your individual circumstances and position in the company will need to be examined.
Signing a Personal Guarantee is not a decision to be taken lightly, but there are ways to reduce the risk and access the finance you need to help your business survive and thrive in a post-Brexit world.