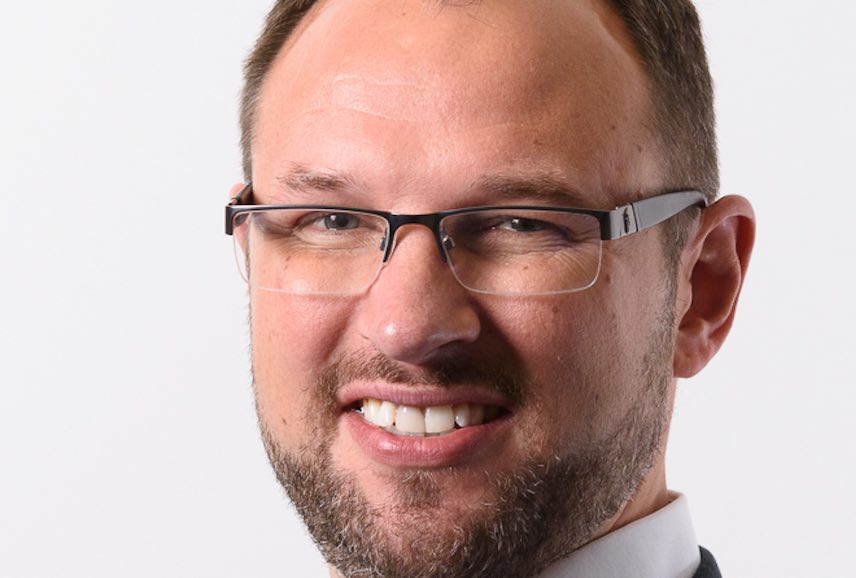 Steve Whiting, chief operating officer of Milton Keynes, Manchester and Glasgow-based data integration and business intelligence specialists Agile Solutions, warns businesses not to neglect their data when planning for Brexit
This article is the view of the author and not necessarily of Ready for Brexit
Although there is still a lot of uncertainty when it comes to Brexit, it's clear that most companies are starting to plan for when we leave the EU on or before 31 October. Everything from supply chains, payments, regulations to infrastructure is being audited, so that, in the event of any outcome, companies have plans in place to maintain as much status quo as possible.
However, one area we are noticing that is being neglected in these vital preparations is data. In the modern working world, data plays a hugely important role and if not managed correctly it can have consequences for companies. It can also help with the future management of the challenges that may lay ahead in a post-EU world. With six months at the most to go until we leave the EU, this gives a good time-frame for conducting a data audit.
How can Brexit affect company data?
One key aspect to look at is regulation. As it stands, data regulation in the UK can be governed from the EU, such as through GDPR. The UK Government has stated that, despite being outside the EU, it will want to ensure a smooth flow of data between us and the rest of Europe. However, this agreement will only be agreed and enforced once we leave the EU, meaning it's best to prepare for any outcome.
As a company, you need to look at the data you hold to ensure it can be flexible to deal with any change of regulation.
How can we best prepare?
It may feel like a minefield when looking at data management, but the easiest way to start is to conduct a data audit. Not only will this mean you're ready for any post-Brexit world, but it may also lead to opportunities to introduce new systems or processes that can save time and money and also work towards the business strategy.
Find out where the data is
For many organisations, it's often tricky to have a handle on where all the data is. Teams and individuals may have different places or systems they utilise for data that varies across departments, so get an idea of where it all is for each business function.
It's not just internal data you need to assess, speak with any data providers or suppliers used to seek assurances that this data won't be affected. It's best to check all your providers are in the Convention 108+, which should safeguard all data in the immediate aftermath of Brexit.
How compliant is your data?
When you know where the data is, asses compliance for each aspect of the data and that your approach meets the requirements. This includes GDPR, BCBS239, Dodd-Frank, CCAR, Basel III, MiFID II, KYC, FATCA, and any other regulations related to risk reduction and finances that have data elements.
At this stage, you can also ask teams if the data is working hard enough for them and evaluate how it could enhance your overall business strategy. If you identify limitations with data, now is an ideal time to explore ways to improve business agility and encourage enterprise thinking.
Investigate solutions
The world of data management is rapidly growing, meaning businesses are in a great position to find innovative solutions using new technologies that leverage cloud and artificial intelligence (AI) to do exactly what your particular organisation requires with minimal effort. It is imperative you select solutions that not only ensure compliance, but also drive business agility by providing good data management, allowing for you to be in a stronger position if any new legislation is bought in, Brexit or not.
Don't approach this thinking one size will fit all. What works for the accounts payable team may not work for sales, and as such either invest in a dynamic solution or have multiple providers that give each team exactly what they need.
Look at technology that can:
Enhance record-keeping practises

Improve data privacy capability

Integrate a data governance framework that can future-proof data in the event of changes in privacy law

Seamlessly accommodate and support Cloud software and infrastructure, including PaaS, SaaS and IaaS

Aid with issues such as supply chain management
Implementation and a new culture
Introducing the new systems or processes needs to be carefully managed, executed and explained to teams. Instil and educate the importance of data management and how it can support the overall business strategy, as well as improve day-to-day tasks.
Like any asset, data doesn't look after itself, it needs maintenance and care from the whole team. That's why I suggest trying to incorporate a data-management culture whereby teams are aware of its importance and its role in driving the business forward. Conduct regular audits and workshops with teams to ensure that data is still working for them and look for new ways it can be used where appropriate.
Times are currently uncertain, but use this threat as a driver for an opportunity to explore how your business could be using data more to help you achieve growth and sales, no matter what the outcome of Brexit may be.