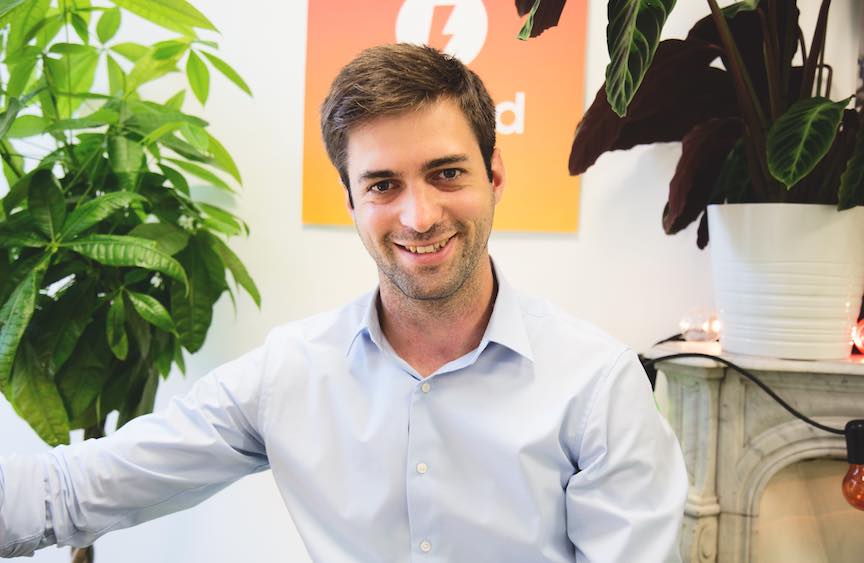 Florent Malbranche, CEO and founder of staffing platform Brigad, which connects workers with jobs in the hospitality industry, sees Brexit as an opportunity for growth
Brigad is a start-up that you launched in Paris 18 months ago, can you explain what it does?
Brigad is a platform that connects job vacancies with the workforce in the hospitality industry. If you run a restaurant and you need a waiter for tonight you just have to post the shift online and a few minutes later you will receive the name and phone number of the person who is going to work for you. We take care of the payments, insurance, contract, everything. We have now launched in Lyon, France's second biggest city and we have just launched in London.
Why did you decide to open your first foreign base in the UK?
Firstly, London is the biggest market for hospitality in Europe by far. Secondly, because of Brexit, there will be a huge shortage of staff in the hospitality industry. For these two reasons we decided to open in London, we think it is a good market for us to be in.
How do you foresee Brexit impacting on your business?
It's hard to tell, because we don't know yet what will happen, but I don't think many things will change internally as we're incorporated in France. We do have people travelling between France and the UK all the time so if we need Visas for them to stay a longer time in London that could be an issue and there could be problems with tax. Right now it's really easy to deal with VAT and all the taxes between France and the UK, if that changes it might be an issue. And I hope that the UK won't change its labour laws because of Brexit, they are much easier to work with than those in France
It is feared that Brexit could cause staff shortages, particularly in the UK hospitality industry, are you concerned about this?
For now, most of the staff we place are from the UK. If it becomes really hard for [non-British] people to stay in the UK, then, of course, it will be harder for us to find the staff to work, but that is what we do. Our job is to find the right people to work. When we decide on prices we take into account the tension between the offer and the demand. If there is a shortage of staff, then people will start haggling with the price and it will motivate people to work in this industry. All the restaurants in London won't close because of a shortage of staff, we will have to find a solution to bring people to work in the hospitality industry here.