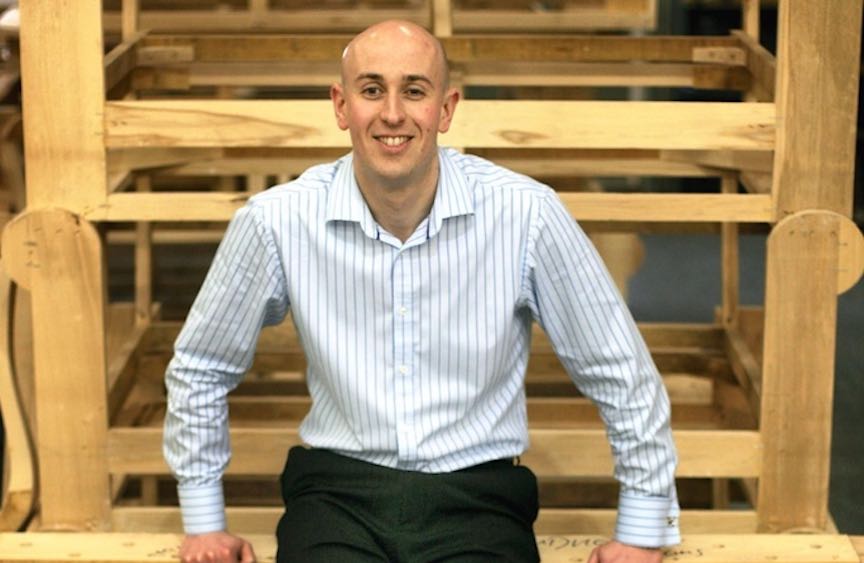 Matt Deighton managing director of Lancashire-based Chesterfield furniture company Timeless Chesterfields says that the lack of clarity on the terms of Brexit makes it particularly hard to plan for
When did you first notice that Brexit was going to change things for your business?
Immediately after the referendum we noticed a significant drop in traffic to our website and general enquiries and we received a number of raw material price increases, which we were told was down to Brexit and resulting currency fluctuations. All our suppliers are local, but a lot of our raw materials originate from Europe. Our leather comes in from Italy, for example, and the wood for our furniture frames comes in from Denmark. Things have settled down now, but we've not seen those price increases reverse, which is frustrating because we've largely had to swallow them into our costs.
Has your export business been affected by Brexit?
A large proportion of our trade, around 30%, is export. We haven't seen a significant change in our export business following Brexit, but we have noticed a level of confusion from our European customers. Every time we speak to them they ask why we are going through with Brexit? They don't understand our rationale behind it. Our Italian tannery company recently visited and the first thing they asked about was Brexit. I think that there is either confusion or bemusement amongst other European countries in terms of what Britain is doing. There is a level of concern and unease and apprehension in terms of what might happen.
What could help your business plan for Brexit?
The biggest concern that we have as a business is the uncertainty surrounding Brexit. When we are speaking to customers they are asking us what is going to happen, how will they get the furniture and will there be any customs delays? It's the uncertainty that then leads to that anxiety that potentially will put some customers off. There is not a great deal that we can do in terms of contingency plans, because we don't know what to plan for. In the meantime, we are reevaluating everything that we do and are looking to make sure that we are as efficient as possible to streamline processes.
Do you see any opportunities opening up for your business from Brexit? 
We are a British manufacturer, we are working to ensure that our British manufacturing heritage is central to the conversations we are having with our customers and we are confident that the Brexit process will see a rise in the number of customers that look to support the British economy by buying British manufactured furniture, rather than foreign imports.