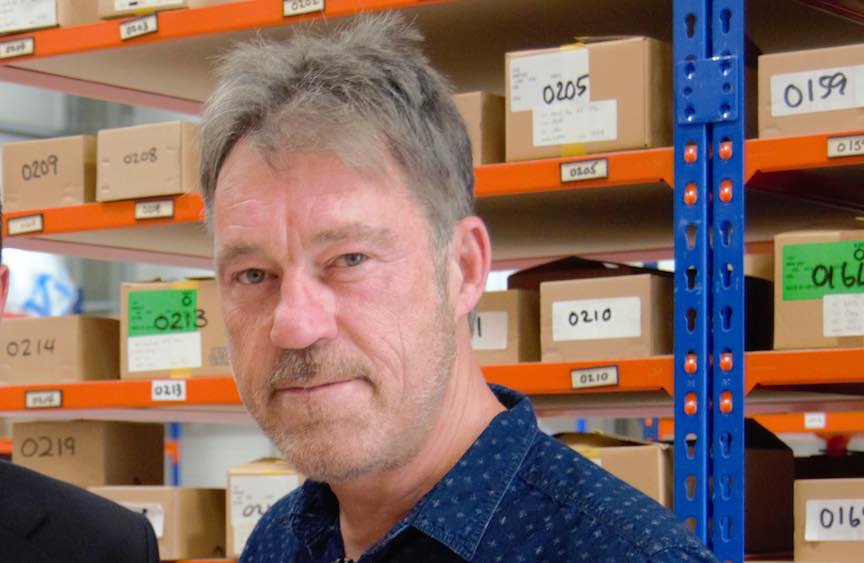 Chris Johnson, managing director of Oxfordshire-based bearings supplier SMB Bearings, explains the frustrations that beset an SME trying to make a living in the Brexit era
How much of SMB Bearings trade is with countries within the EU?
We are wholesalers of specialist bearings and probably 40% of our business is with the EU.  We sell to companies all over the EU.
Many companies have set up EU outposts to circumnavigate some of the issues that Brexit may throw up, have you considered this?
I did look at it. One possibility was to set up a distribution warehouse in Dublin, for example, but we can't really do that without knowing what is going to happen. It would mean taking on a warehouse with a commitment to possibly five years, employing a couple of people to work there to pack goods up and ship them across the EU and, if we come to a sort of arrangement where there is frictionless trade with the EU, then obviously we would have to get rid of the warehouse and get rid of the staff. I felt I couldn't really do that. If the planning had been very clear from the outset, if we'd been told right you have two years and at the end of two years it's going to go to WTO rules, then you can get on and do something about it, but because we never knew and we still don't know its very difficult to plan.
What has been the reaction to Brexit from your clients in Europe?
Well a lot of them say we hope that this is not going to be a problem, but they do want to know what is going to happen. Our response is we don't know, we are doing everything we can to plan. We have recently had authorisation for Inward Processing Relief, for example, whereby you can bring goods in and then as long as you prove that they are to be re-exported outside of the EU or, if we have left completely, outside of the UK, you can reclaim the duty. Which means that we can compete price-wise because we are not paying the duty coming into the UK and then having our customers pay duty if the goods go into the EU. The other thing that we have started applying for is Trusted Trader status, we started applying for this about seven or eight months ago.
Why is it taking so long to obtain Trusted Trader status?
Because everybody is trying to do the same! When we started it was not as busy as it is now, but we're working with a consultant, a former customs officer, and we've been told it's gone completely mad and customs are being overwhelmed. We've been told that customs don't really have the right people, and a lot of the older people who know how everything works are taking early retirement because they don't want to have to train up all the new people who are coming in. The person who is helping us says that you put a question to customs and you get an answer and then you put the same question to somebody a week later and you get a different answer, that's how crazy it is at the moment, they are just struggling.
Have you looked at increasing your trade with the rest of the world?
We are doing more, but it's difficult to break into new markets in a big way. It takes time, you can't quickly replace a whole network of established customers right across the EU.
What was your feeling when the original Brexit date was delayed?
I suppose there was a sense of relief in as much as it means that there is still a possibility that they will do some kind of deal along the lines of a customs union or I think a lot of people like me, a lot of business people, just hope that the whole thing will go away and people will get fed up with it and just go forget it, forget we ever had a referendum. Although I know it's not going to happen.