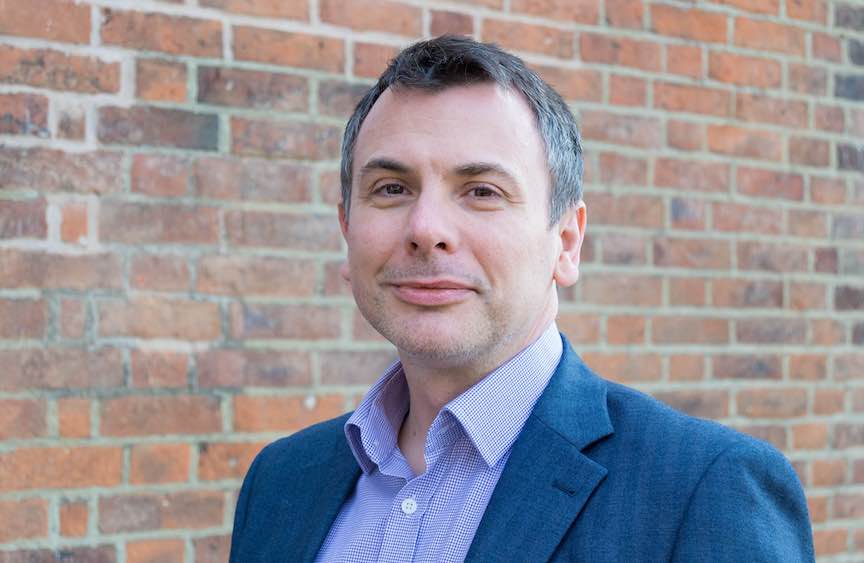 Sean Robinson, service leader at industrial automation expert Novotek UK and Ireland, advises businesses to harness the latest data software to assess, manage and minimise the impact Brexit will have on their organisations
This article is the view of the author and not necessarily of Ready for Brexit
The UK's vote to leave the EU in June 2016 sent ripples through global financial markets and UK industry. These ripples are still being felt to this day, disrupting markets and shaking business confidence.
Reports on the impact of Brexit have only exasperated these concerns. In September 2018, a report from consultancy KPMG estimated that the UK's growth rate will slow to 1.3% in 2018. This marks a drop of 0.4% on 2017 growth rates and is the lowest figure since the economic recession of 2008-09, but only by a relatively slim margin. This would still put the country on track to have a gross domestic product (GDP) of $3.4 trillion in 2018.
With reports marking declines in growth rates, alongside other reports from thinktanks that Brexit is costing the UK economy £500 million each week, it's no surprise that many businesses are cautious about the uncertainty of Brexit. Whether you voted to leave or remain no longer matters. Every person, business and industry is faced with the same outcome and subject to the same slow negotiation process.
However, each business leader remains in control of how their company fares, despite the challenges faced by the Government. Many companies are responding to the Brexit uncertainty by trimming budgets, rolling out redundancies and effectively stalling their own growth and operation. This is a poor approach, which will punish the company more than protect it.
The senior members of a company and the C-suite are fundamentally responsible for seeing their businesses through difficult market conditions in the most effective and profitable way possible. This means looking at their company's operations, processes and equipment and optimising them to adapt for market uncertainty. Otherwise, businesses would struggle to grow, as the market is seldom in a certain state.
This is particularly true for the UK, where every decade has brought its own market-shaking event. Since 1956, a market recession has occurred, whether it's attributed to the oil crisis in the mid-1970s, the 2008 global financial crisis, or the 2016 Brexit vote. Managing these crises relies on the C-suite recognising where the risks to their business lie and how they can offset them.
For Brexit, there are three core concerns for businesses: profitability of export, stability of supply chains and the divergence of standards and legislation between the UK and EU countries. These three concerns were highlighted as having the biggest impact on businesses in the recent Harnessing Brexit, Technology and Insight report from SSG Insight and Sheffield Hallam University.
Each of these three issues can be managed and navigated with relative ease, provided that companies optimise their business processes and invest in the right systems to minimise disruption.
Shortfall compensation
Undoubtedly the biggest perceived risk to companies in the wake of Brexit is the impact of trade tariffs and customs deals on profit margins. This has been raised as a concern by numerous companies, notably Jaguar Land Rover in mid-2018, who speculated that a hard Brexit could cost the company £1.2 billion in annual profit.
While this is a clear challenge, the figures will vary from industry to industry and business leaders can take charge to mitigate against them. Because profit is linked directly to costs, by focusing on making efficiency improvements, business leaders can compensate for the expected hit to profits.
It's only recently that technology has developed to provide comprehensive, granular insight into a company's processes and operations to allow for such improvement. For example, industrial companies can now create detailed digital twins of their entire plant systems and processes using modern industrial automation equipment and industrial internet of things (IIoT) platforms, such as GE Digital's Predix platform.
These systems pull data from IoT-enabled devices or smart sensors in the device network and form a digital replication of the physical plant and its assets, providing engineers and plant managers with a thorough overview of the entire plant in real-time. This can even run simulations based on historic trend data.
This insight allows engineers to take a holistic approach to process improvement, clearly identifying areas that need attention. From our experience at Novotek, we've found that having an effective means of gauging process effectiveness can often yield a minimum operating cost saving of between 1% and 4% — certainly enough to take the edge off uncertain markets.
Crucially, this data must be accessible beyond the factory floor to allow business leaders to use it fully. This is where having a modern manufacturing execution system (MES) software is invaluable, as it makes understandable data available at all levels.
Supply chain management
The MES is also integral to managing the stability of supply chains and shifting legislative barriers. An MES effectively compiles all data from throughout the supply chain to provide one central hub of information for people working at every level of the company.
In the case of GE Digital's MES, supply chain management can be achieved with its Production Manager software. As the name implies, this helps manage production by giving managers a dynamic, digital overview of both production processes and outsourced operations. This can reduce inventory by offering better visibility of work in progress, as well as keeping tabs on supplier lead times and quality data.
With this, businesses can operate flexibly by anticipating and responding to fluctuating market conditions with an effective and efficient system. This adds an element of certainty in facing uncertain markets and periods of time, which in turn means business leaders can minimise the impact on order fulfilment and, subsequently, profitability.
The reality is that Brexit, while it is certainly one of the more tumultuous times in recent history for UK businesses, should be treated the same as any other market uncertainty. That means business leaders must be bold and productively brace for unsteady conditions, rather than stalling operations. Those that do this will prosper, whatever the outcome may be.