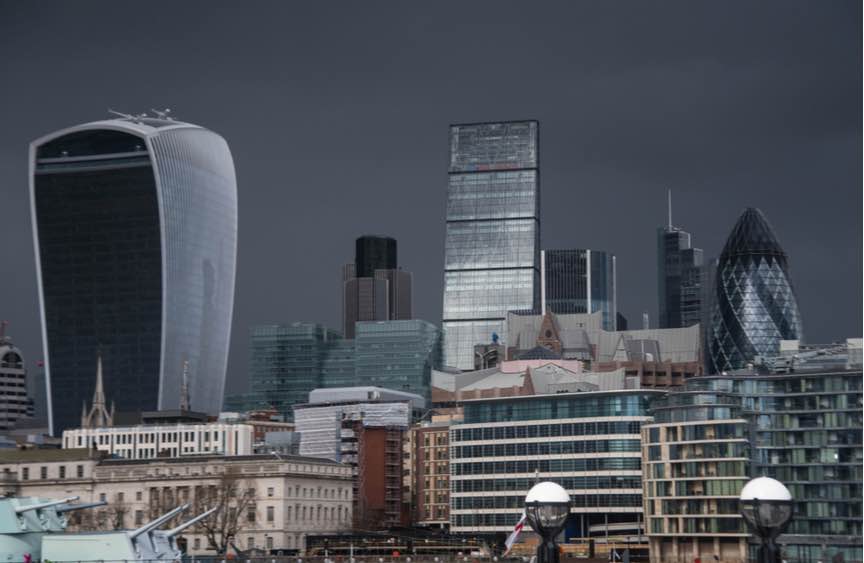 (Picture credit Shutterstock)
Moody's Investors Service has switched its outlook on the UK's rating to negative from stable. Anna Tobin reports
Moody's Investors Service has changed its outlook on the UK Government's Aa2 ratings to negative from stable, it has also affirmed the Aa2 long-term issuer and senior unsecured ratings. The outlook on the Bank of England's Aa2 issuer and senior unsecured bond ratings and the (P)Aa2 on its senior unsecured MTN programme has also been switched to negative from stable; the Aa2 and (P)Aa2 ratings have been affirmed. And, the short-term issuer ratings have been affirmed at Prime-1.
Moody's states that two factors contributed to this move:
UK institutions have weakened as they have struggled to cope with the magnitude of policy challenges that they currently face, including those that relate to fiscal policy.
The UK's economic and fiscal strength are likely to be weaker going forward and more susceptible to shocks than previously assumed.
Brexit uncertainty largely to blame
Moody's Investor Services states: "The increasing inertia and, at times, paralysis that has characterised the Brexit-era policymaking process has illustrated how the capability and predictability that has traditionally distinguished the UK's institutional framework has diminished. Events in the House of Commons in recent months have revealed legislators, policymakers and administrators to be unable to arrive at the consensus needed to achieve either a broadly acceptable approach to Brexit, or the continuation of policy in other important areas, for example to address challenges relating to education, productivity, or investment in infrastructure.
"Brexit has been the catalyst for this erosion in institutional strength, which can also be seen in, among other things, the small but significant weakening of Worldwide Governance Indicators for Government Effectiveness and Rule of Law. It is likely to remain so for some time to come given the inevitably contentious nature of the negotiations regarding a permanent set of trading arrangements with the EU. And it would be optimistic to assume that the previously cohesive, predictable approach to legislation and policymaking in the UK will return once Brexit is no longer a contentious issue, however that is achieved. The decline in institutional strength appears to Moody's to be structural in nature and likely to survive Brexit given the deep divisions within society and the country's political landscape."