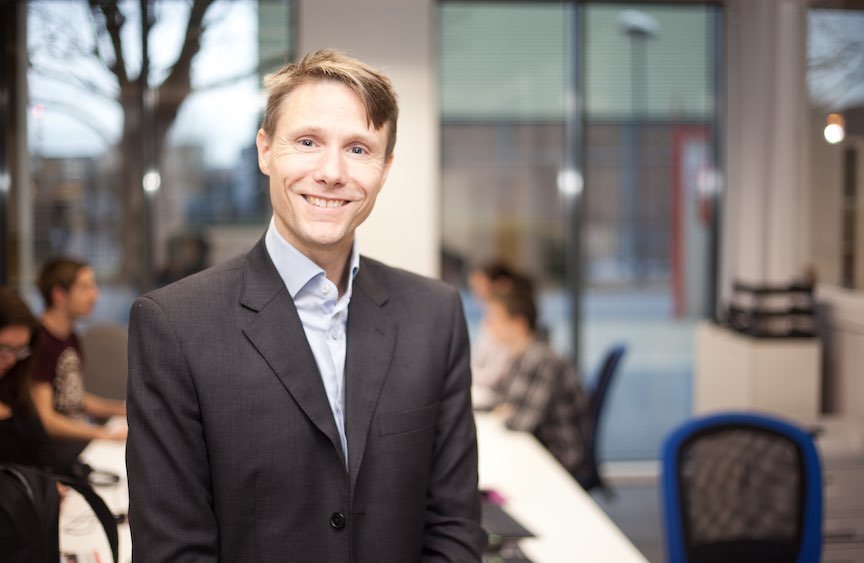 Lars Andersen, the founder and managing director of label company My Nametags, says he is ready to move part of his international operation out of the UK in the event of No Deal, but he hopes it won't come to that
What does My Nametags offer?
My Nametags makes iron-on and sticker name tags for labelling children's clothes and equipment. Customers go to our website and design their own name labels. We have nine websites in total, mynametags.com for the UK, seven websites in the rest of the EU and another for Brazil. Each website is targeted to the language and culture. For example, mynametags.it is in Italian and we answer phone calls and emails in Italian. We produce the labels in the UK, usually within 24 hours, and ship it to the customer.
My Nametags sells labels to 127 countries around the world, and we won a Queen's Award for International Trade in 2018. We are VAT registered in France, Italy, Belgium, Ireland and Malta as we are selling so many sets of nametags to these countries.
What do you see as the main problems your business will face after Brexit?
Currently, we are able to deliver our labels to continental Europe from the UK as fast or faster than local competition. It is easy and low cost for customers to order from us. We might have delivery delays, red tape, and added costs if we supply other EU markets from the UK after Brexit and we may not keep our local VAT registrations in EU countries after leaving, unless we hire a permanent representative in each of the five EU jurisdictions where we are VAT registered.
What preparations has My Nametags made for Brexit?
We are ready to set up a legal entity in the Benelux countries. This subsidiary will be a VAT-registered sales subsidiary in the case of a soft Brexit and we would set up a full production office in the case of a hard Brexit. In the case of a hard Brexit, we also expect to hire people and buy machines for our new production office, reducing corporation tax and employment tax payments in the UK.
What external support is helping you to solve the issues that Brexit has thrown up?
There is very little external support from the UK, mainly because it is hard to know what to plan for. We are currently considering potential subsidies from Netherlands or Belgium in helping to move part of our operations over from the UK to their countries, in the case of a hard Brexit.
What opportunities do you think Brexit will present for your business?
By moving marketing staff to Benelux, we will be closer to those markets, and by setting up production inside the new EU, we will deliver faster to some EU markets. But, these opportunities are insubstantial compared to the added costs and challenges of moving part of our operations away from the UK. We can see no added benefit in trading with the rest of the world, as we seem to be able to do this perfectly well from within the EU.