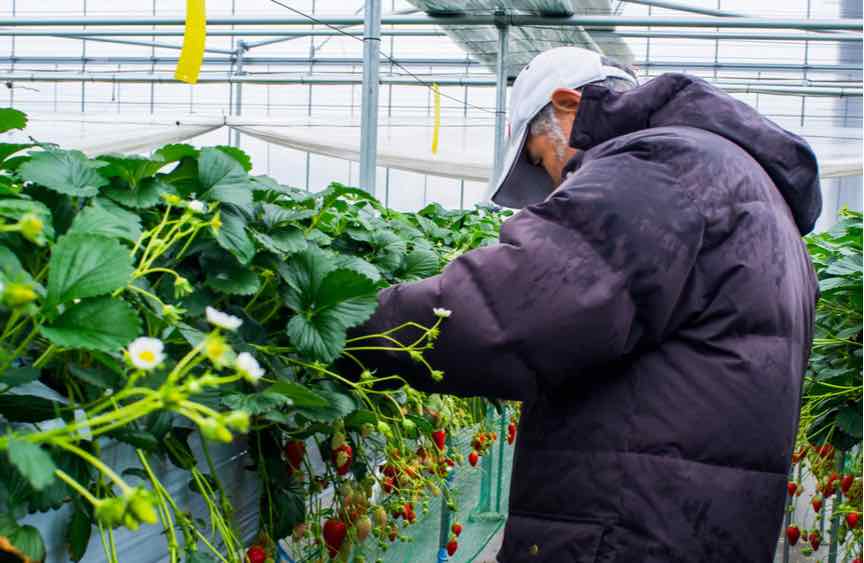 National Farmers Union (NFU) president  Minette Batters uses her New Year address to outline the challenges facing farmers this year. Anna Tobin reports
NFU president Minette Batters highlights that 2019 will be pivotal for both the UK and for farming. With regard to Britain's exit from the EU, she said: "Brexit is scheduled to officially take place in less than 90 days. And while the clock keeps ticking it's still unclear as to what will actually happen and when and how that will impact on British food and farming.
"What we need is clarity as, after nearly two and a half years since the referendum took place, we are still no closer to finding out the details of our future relationship with the EU, what kind of trading environment we could be operating under in the future and where our future workforce will come from.
"We have outlined repeatedly that a no-deal Brexit means disruption and delays at borders, technical restrictions and the threat of import tariffs, to name but a few. It would be nothing short of catastrophic and could have a devastating impact on the millions of people working in our industry, threatening livelihoods and severely undermining farm businesses.
"Beyond March 29, if a deal is struck, farmers and growers will need stability as we make the transition from EU regulation to UK-based policy and regulation. This will be a critical period as we wait to see what our trading relationship with the EU looks like.
"Despite all the Brexit uncertainty, our job – and my focus – is to engage with MPs to ensure the new Agriculture Bill will deliver for British farmers and growers. It is vital that it establishes a framework that supports farmers as food producers and custodians of the countryside. Delivering a domestic farming policy that works for the whole industry is essential if we are to continue producing quality and affordable food for everyone…
"As an industry, we are ready and able to tackle the challenges ahead as well as making the most of new opportunities. But we need everyone – producers, processors, politicians, retailers and the public – to back British farming like never before. It is my hope that in 2019 we will finally receive clarity on what the future looks like for farming – one which will allow farm businesses to do what they do best – provide food for the nation."
Ensure your Business Partners are 'Ready for Brexit' with the BrexSure Brexit audit tool
Download the Brexlist – your Brexit checklist for preparing your business for Brexit