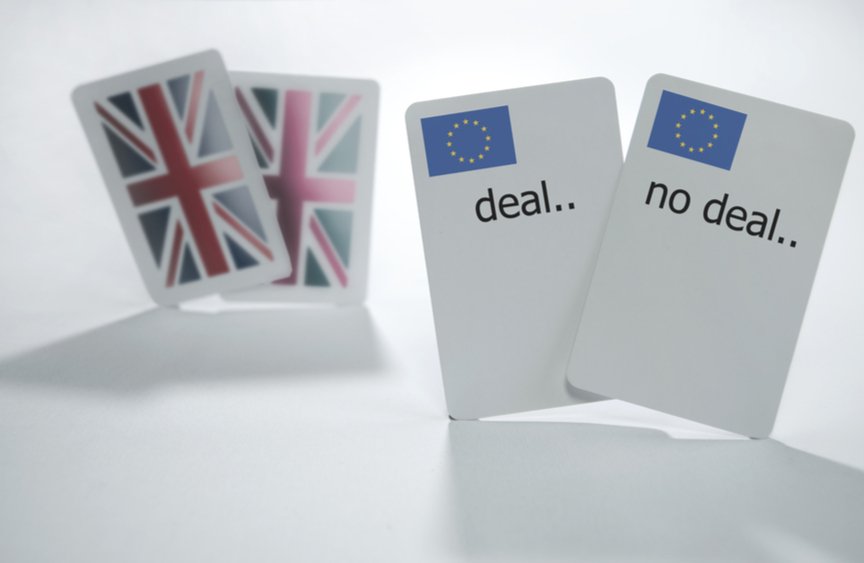 A No-Deal Brexit could very easily be handed to the UK at 11 pm this coming Friday night. The parliamentary votes and cross-party talks continue and there have been attempts to block it, but No-Deal remains the default position while an alternative solution is yet to be found.
Is your business prepared for what will be the biggest shock to hit the UK economy in decades? The effects of No Deal will radiate through every supply chain in the country. It will multiply to the power of four or five the workload of every business that trades with the EU overnight. This Saturday morning you could be filling out your first ever customs form for goods that you've been sending into the EU weekly for years. You could be paying tariffs on these goods too and having to prove the origin of each component part under new third country Rules of Origin.
It's unlikely that the country will grind to a standstill overnight as a result of No Deal. That really is scaremongering. But within days lorries will find themselves waiting longer and longer to get through the ports, as all that new paperwork will add a few minutes onto every customs check. Goods into the UK will take longer to arrive at their final destination too. This will be critical where fresh food and other short shelf life goods are concerned. Even where non-perishable goods are held up, this could shut down an entire supply chain and potentially bankrupt cash-strapped small businesses with delivery times to meet and penalties for late arrivals.
I'm still hoping that we won't jump off that cliff edge or crash out of the EU, two alarmingly accurate metaphors describing No Deal, but, just in case, make sure you're prepared:
Download our No-Deal Brexit Action Plan 
Download our Brexlist – the Brexit business checklist
Use our Brexsure Brexit audit tool to check that your business partners are ready for Brexit
Be proactive, be positive and you will be ready for Brexit in whatever form it takes. And, if another card is drawn and we find ourselves revoking Article 50 or with a long delay to our leave date, none of this will be in vain. You will find these Ready for Brexit tools will identify weak spots in your business that you can strengthen to improve your bottom line and bring in rewards, whatever happens this week.
Anna
Anna Tobin
Editor
Ready For Brexit