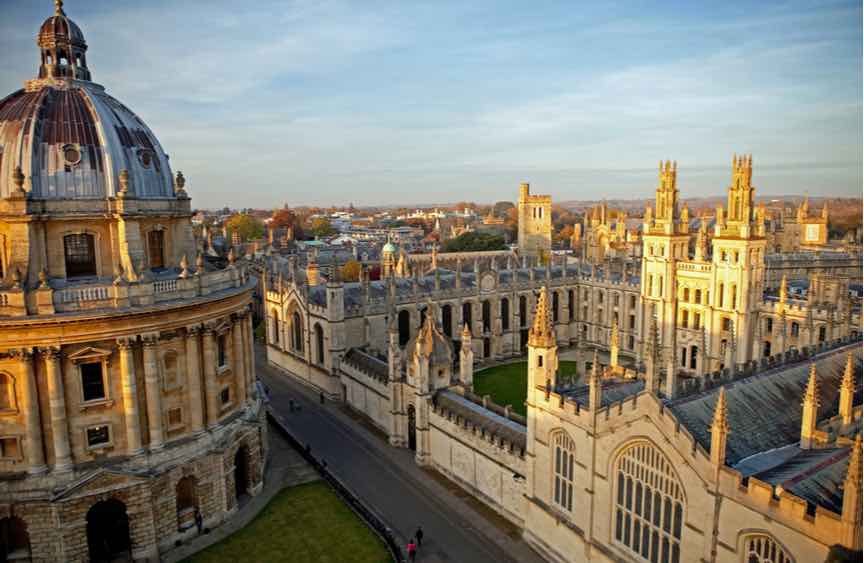 The University of Oxford is now preparing for a no-deal Brexit and it is advising its staff and students how the UK exiting the EU without a deal could impact on them and the institution. Anna Tobin reports
Oxford University receives millions of pounds a year from EU research funding; in 2017/18 it received £78 million from the EU. It also employs dozens of EU citizens and educates dozens of EU students and both these groups are concerned about whether they have a future in the UK. The university has now launched a dedicated Brexit advice page for students and a separate page for staff with Brexit concerns.
When it comes to grant funding, the university points to the European Commission's no-deal Brexit contingency plan for research grant funding. This proposes a 'grace period' to the end of 2019 where the Commission would continue to fund UK participation in Horizon 2020, providing the UK Government continues to contribute to the 2019 EU budget.
The university states: "It is our understanding that BEIS [The Department for Business, Energy & Industrial Strategy] is in dialogue with DExEU [The Department for Exiting the European Union] and HMT [Her Majesty's Treasury] and are unlikely to be able to issue a Government response to this proposal immediately. The University is keen to avoid a cliff-edge in EU programme funding and we will be working with other key stakeholders to engage in discussions with the Government about the proposal."
The university hopes that the Government will underwrite any other ongoing research projects where the EU funding is under threat as a result of Brexit. Further information can be found on this on its staff Brexit advice page.