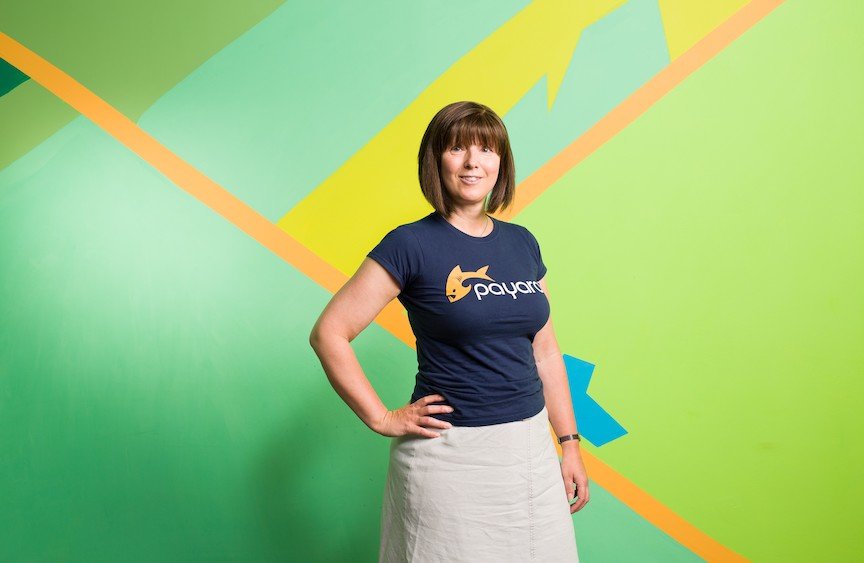 Payara
Julia Millidge, co-founder of Worcestershire-based open-source infrastructure software company Payara Services Ltd, explains how a new Portugeuse base and a focus on resiliance should successfully steer the business through Brexit
Deal or no deal? This is the question the country is waiting for an answer to. With the threat of the UK potentially leaving the EU with no deal, what would this mean for UK business?
For businesses large and small, uncertainty continues to mount as to how Brexit has and will continue to impact the economy, with a heavy question mark hanging over a potential, or even likely, recession. However, where some businesses have understandably blamed Brexit uncertainty for low sales and poor growth, our business has acted, and despite the unknown, we have worked hard to establish a strategy of resilience; protecting business operations, stability and growth for both the short and long term.
Our family-run technology business, Payara Services Ltd – a global open source software provider headquartered at Malvern Hills Science Park in Worcestershire – works with over 50 customers worldwide who rely on our tech services to enable the successful performance of their businesses and organisations.
Brexit uncertainty combined with certain government announcements, such as its aim to only take on trade agreements for goods not services, has meant we have had to adopt a strategy of resilience across our business for long-term survival, which has focused on the following core areas:
Alleviating concerns
The UK public seem to either be infuriated by, or bored of, ongoing Brexit negotiations and the continued uncertainty of the outcome, but for businesses who trade globally there is also mounting concern from international customers.
UK businesses that export or provide services to clients overseas should aim to alleviate these customer concerns by demonstrating that operations remain unaffected as the government continues to negotiate with the European Union.
When the EU Referendum result was announced in June 2016, Payara was in its infancy, but our vision to be a global open-source provider remained clear. From the outset, taking advantage of advances in communications technologies has enabled us to transform our UK conventional working patterns into a more flexible and agile operation.
We have consciously developed our recruitment strategy to incorporate a global market, attracting and choosing only the best candidates. Now, almost half of our incredibly talented team work remotely from 13 different countries around the world. This not only ensures that we can successfully service our global customers, but it has also aided us in alleviating any customer service concerns associated with Brexit uncertainty.
An international base
Payara is one of a number of organisations that have either relocated or are in the process of relocating their UK offices to an EU alternative and for the majority, this move, or expansion will be key to maintaining resilience and driving growth.
At Payara, we have taken the initiative and created our new EU office in a location that shows great potential for growth – Madeira, Portugal. It has been an incredibly positive and reassuring development for us as it has enabled us to explore new recruitment and talent opportunities, benefit from excellent technology and communications infrastructure and take advantage of Portuguese government investment.
We will aim to maintain our UK headquarters at the Malvern Hills Science Park, but the EU office will offer resilience against trade changes introduced by the final Brexit agreement.
With change comes opportunity
Change: opportunity or threat? The uncertainty of Brexit has had a significant impact on most businesses. Some have chosen to ignore it, imagining that they will carry on as before, whereas others are actively looking for ways to protect themselves or mitigate losses. At Payara, we believe that aligning change with opportunity can propel growth.
For tech businesses that see change as an opportunity, most would relocate or create new offices in core locations such as the United States. However, there are many forward-thinking EU countries looking to drive change through technology, whilst providing opportunity for growth for many UK businesses.
Despite being a small island, Madeira actively aids tech companies in a bid to diversify the industry away from traditional tourism and to attract inward investment. Technology and eco-tourism are viewed as prime inward investments. As a result, the island boasts a fantastic communications infrastructure, where new tech is consistently rolled out first.
When exploring the possibility of creating a secure international presence, Payara has been able to perceive Brexit as an exciting opportunity to create a new European development centre, a second centre for growth, with a more international outlook than the UK.
Without Brexit, and the continued uncertainty that surrounds it, we wouldn't have driven this change, and, therefore, wouldn't have experienced the same level of growth through international expansion.
The lesson? In periods of uncertainty, UK business owners need to be resilient, as through resilience will come success.
Download your No-Deal Brexit Action Plan Now
Ensure your business partners are 'Ready for Brexit' with the BrexSure Brexit audit tool
Download the Brexlist – your Brexit checklist for preparing your business for Brexit