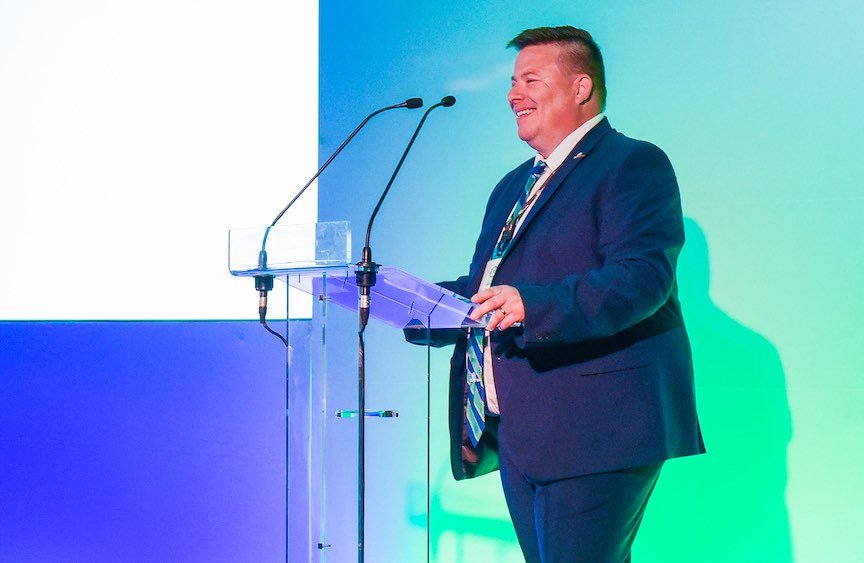 Jon White, UK managing director of shipping specialist InXpress, looks at how
 retailers can battle the unknown to mitigate Brexit disruption as best they can
This article is the view of the author and not necessarily of Ready for Brexit
Years have turned into months, months have turned into weeks, and before long, weeks will turn into days, until we leave the European Union. Much is still unclear and undecided, but what is certain is that every business needs a contingency plan in place.
For retail companies, who have already seen major changes in the last decade with the decline of the high street, and who import and export goods to and from many EU companies, it's critical to their supply chain that they have a plan in place. Seventy percent of food imports, for example, come from the EU. If not planned correctly, this could create a storm of raised costs, tariffs and port delays.
A report by Retail Economics and Squire Patton Boggs found that more than a third of British retailers find themselves 'under-prepared' for a no-deal scenario and have done little to no preparation. The uncertainty is at an all-time high. 
Understand your current needs
If you haven't already, create an inventory of your current imported and exported stock. Then, determine the value of said goods to your supply chain. Do you need it? Could you get it in the UK? Once you have the value of everything in a list, it will be easier to address your most critical assets. Which leads us to…
Evaluate your current supplier(s)
Now that you have your valued assets, evaluate the current costs and measure it against volume, any discounts that you get and logistical costs. Could you change supplier? Now might be the best time to do it, as chains such as restaurant business TGI Fridays already has. Nawaz Ali, senior currency strategist UK/EMEA at Western Union Business Solutions, has previously said that 60% of small businesses in the UK cite lower costs as the main reason they import – this is a huge number, and as a net importer, the UK is now extremely vulnerable as its currency depreciates.
It should be stressed that international trade cannot, however, simply stop because of Brexit. In the event of a no-deal, the UK and EU will trade under Article 24 of the World Trade Organisation (WTO), which provides interim measures for up to a decade after the UK leaves. But both sides need to agree to this, and since we still don't know if they will, you should consider your current suppliers to see if there is any room for change.
Establish your contingency plan
Once you have prioritised the risks and the goods that you need, create your plan to guard any short-term disruption. This might mean increasing your stock levels now and stockpiling as retail giants such as Dunelm and Tesco have done. Also, make sure that you stay up to date with the news daily, and consider getting involved in a Brexit-support group in your area. Make sure you get to know your suppliers now and engage with them to assess their supply-chain risk. What are your suppliers doing about Brexit? This will help you to assess your supply chain. If you operate in several countries, you should also ensure that you are complying with the legal requirements in each country.
Consider Authorised Economic Operator (AEO) status
Whatever the outcome in March, there are steps you can take to be more proactive and feel at ease, such as AEO certification. One of the options given by the UK Government to help minimise the risk of delays post-Brexit, AEO indicates your role in the international supply chain is secure, and that your customs controls and procedures are compliant and efficient.
Burberry, for instance, is seeking AEO status to reduce the physical checks of its goods and to simplify customs procedures, minimising potential difficulties.
It's available to any company involved in the international supply chain which carries out customs related activities in the EU including manufacturers, exporters and importers. Brexit may increase the value of being AEO-credited, but it is desirable to keep cargo moving.
Prepare for salary rises
A recent report found that more UK firms are finding it harder to recruit the staff they need after a fall in net migration from the EU. If you couple this with the fact that an estimated 500,000 EU citizens work in low-skilled jobs in the UK, it's definitely possible that retailers may need to deal with labour shortages. As a result, some employers may need to consider boosting salaries to find (and retain) the right staff, and provide other benefits in a competitive marketplace.
No one has a crystal ball, and we can't create a set list of what Brexit will mean, but we can be reactive, be clear thinking and strategic. Pay attention to Government announcements over the next few months and after Brexit happens. Deal or no deal, chaos or no chaos, preparation is key.