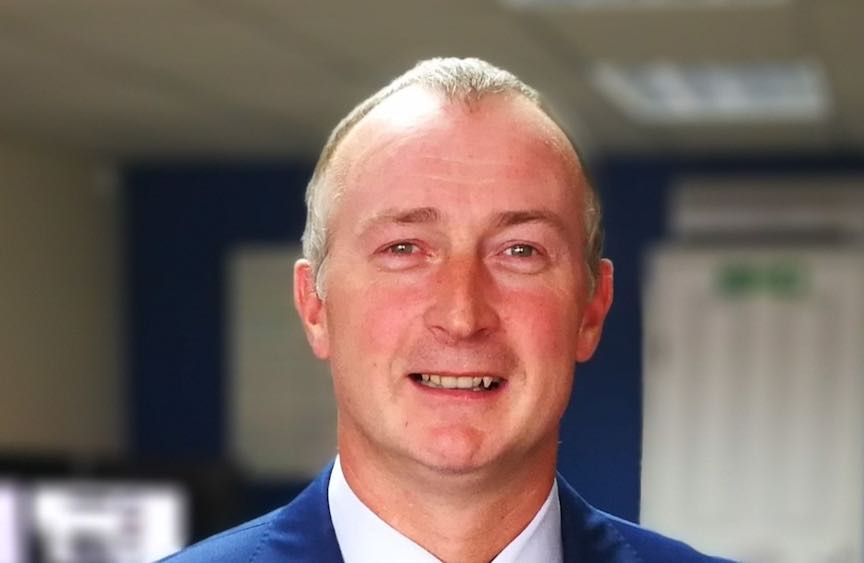 Rick Smith, managing director of Forbes Burton
Rick Smith, managing director of company rescue specialists Forbes Burton, is an expert at keeping struggling businesses afloat. He says if a company is to survive and thrive post-Brexit, preparation for it is key
This article is the view of the author and not necessarily of Ready for Brexit
The Federation of Small Businesses (FSB) recently warned that a no-deal Brexit is a "clear and present threat to small businesses" and preparation is key for survival. Surprisingly, the same research indicates that only one in seven companies has started its Brexit preparations.
The countdown is on, there are only a few months before a decision is announced and businesses must take this as an opportunity to set a plan in motion. Forbes Burton is well practised in guiding businesses through financial and legal pitfalls, ensuring companies operate efficiently and continue to turn a profit.
Ahead of the Brexit decision, it is advisable to ensure that there is a healthy kitty to aid cash flow for VAT changes and additional stock. Depending on the outcome of the Brexit deal, new VAT procedures could affect business trading. If a no-deal Brexit is announced, postponed accounting for imported goods will come into play, resulting in large annual bills taking the place of the current VAT bills that must be paid soon after the arrival of goods in the UK.
It is important for all businesses to investigate the immigration status and nationality of their staff, as Brexit could affect an immigrant's visa or residential status. It is no secret that many businesses rely on EU workers to fill jobs in demanding sectors, such as health and social care. Immigrant employment is an area predicted to hit many businesses hard. All records kept on staff also need to be GDPR compliant – even if Britain leaves the EU, a business's processes still must be compliant if it retains data on people who reside within the EU.
Of course, international contracts will also be an issue. Certain 'forces majeures' will inevitably be triggered by an event like Brexit. Sadly, this might mean contracts being terminated, or those affected trying to renegotiate or change contract terms. Being prepared in this regard is going to be crucial, so plan in measures to compensate for major fluctuations in currency or any other sharp changes. If a UK business continues to trade outside of Britain, international trade contracts will need to be renegotiated along with any partnerships and suppliers. It is easier to initiate those discussions now and sound out any issues in advance, thereby minimising the risk of disruption to trading. In a similar vein, companies need to ensure that their products are compliant with EU law and if products are imported into your business, prepare for changes in tariffs.
Playing to business strengths is also key in uncertain times. Address any knowledge gaps and concentrate on research and development ahead of the next announcement. The UK is well placed when it comes to tech innovation and medical science, for example, key areas where the rest of the world is still catching up. By concentrating on niche areas of growth, UK businesses should be more than prepared for the lean period we may be entering.
Taking a step back and looking calmly at the situation is going to be important for many in the coming months as we get closer to the key date. Avoid risks, cut controllable costs and keep an eye on the competition. Brexit isn't going away and it will have an impact on businesses. To bury your head in the sand just as things look to be changing in such sweeping ways could be disastrous. Planning is key!
Download the Brexlist – your Brexit checklist for preparing your business for Brexit
Discover how a return to World Trade Organization Rules will change how the UK trades with the rest of the world