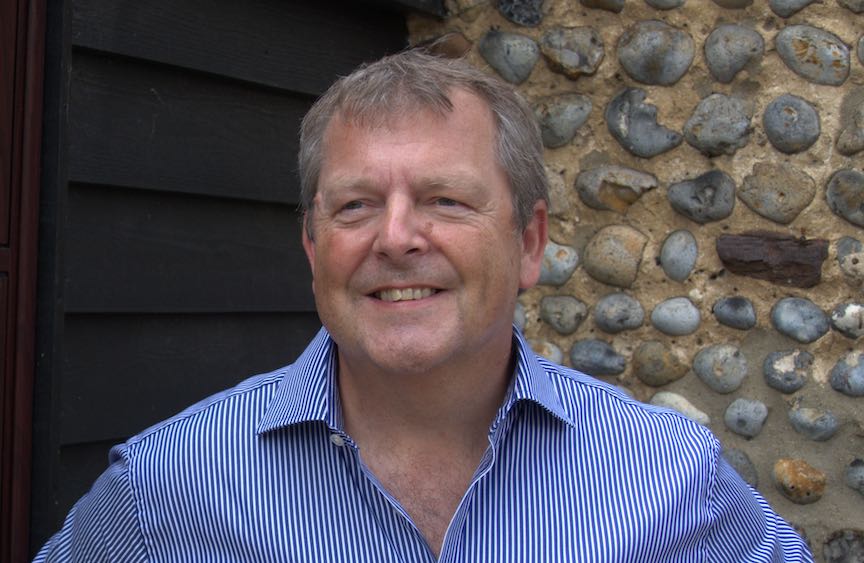 Guy Tweedale, regional vice president at international business software provider Rocket Software, advises the tech industry to prepare for the worst Brexit scenario and hope for the best
This article is the view of the author and not necessarily of Ready for Brexit
After months of uncertainty and speculation, Britain finally got the answer – sort of. Brexit has been delayed until October 31, a rather fitting date, considering the feeling of terror that Brexit might evoke across businesses. But what is scare story, what is reality? Yes, we've slipped back into prolonged ambiguity ,which breeds further uncertainty, and uncertainty is bad for business. Especially for the tech industry – an industry that, by definition, demands innovation, quick action and forward planning in order to stay on the pulse – this delay represents maddening frustration. However, we Brits are a resilient lot and instead of shaking in our boots, waiting for the inevitable, we can pull them up and spring to action right now. So, what can we do while we await our fate?
Investing in growth
The latest release from the Office of National Statistics reveals that total business investment has fallen for the fourth consecutive quarter – the first time this has happened since the 2008 financial crash. In particular, the report shows that the information and communication technologies (ICT) sector has suffered significantly, with investment down 4.9% on the previous year, and 2.7% on the previous quarter alone.
While these figures are concerning, it is important to remember the position they're falling from. The UK is tech-rich, full of enterprising start-ups and established companies. London is still considered the leading tech hub in Europe, and in 2017, the UK secured €7.1 billion in start-up funding. Testament to its strength, the UK tech industry has proven to be remarkably resilient despite the uncertainty since the referendum: it has continued to produce innovative start-ups and AI-enabled products, as well as attracting significant levels of investment.
The concern is how long this resilience will prevail. While the Brexit delay reduces the likelihood of no-deal – condemned by business experts across all sectors – it does little to reassure investors and customers of future stability. Investment is slowing down, and parliamentary indecision is beginning to threaten the UK's reputation as world leaders in the technology industry. We need to ask ourselves: How can we remain on top of the leader board?
Even before the Brexit extension was agreed upon, a third of UK businesses considered moving some operations abroad, but this comes with a new set of challenges – data is one. Once out of Europe, all the hard work to be compliant with the General Data Protection Regulation (GDPR) will have been for nought, as a new agreement to move data between the UK and EU countries will have to be put into place. As this is likely to take a couple of fruitless months, larger companies have already moved to open-data centres in mainland Europe. These cloud-based solutions allow businesses to stay agile and rapidly respond to any changes, but in the event of a no-deal Brexit, the UK will become a 'Third Country', making it difficult to access EEA cloud data from the UK. By relocating parts of the business, this can be circumvented.
Recruitment
Any Brexit deal that abolishes freedom of movement will hinder the UK's ability to recruit the best European talent, making it harder to remain competitive. Roughly one in five existing London workers in the tech industry are from the EU, and it's still unclear what Brexit will mean for their futures in the UK, however, mass deportation of EU employees is highly unlikely. Instead, companies need to prepare their staff to actually stick around, making sure that employees are aware of their eligibility to apply for British citizenship or settled status – before Britain leaves the bloc.
Casting a wider net on our own shores is another option to prevent the widening of the already existing skills gap. Traditionally plugged by the EU labour market, Eastern Europe in particular, has provided a dependable stream of IT and mainframe talent for companies based in the UK. With this option probably no longer available come October, British businesses need to move quickly to ensure that they aren't left without a skilled workforce, especially when it comes to areas where demand is already outstripping supply, as it is the case with mainframe skills. Businesses need to train their staff and offer apprenticeships in order to make sure that the necessary skills are available. As part of the tech industry working with mainframes, we need to shout the loudest to make sure potential talent is aware of what's on offer.
Moreover, the world does not end outside the EU. Turning recruitment strategies to other countries outside the bloc, local labour laws and specific remits permitting, the skill gap does not need to become an even bigger issue post-Brexit.
Don't play the waiting game
What is worse than uncertainty? The inability to act. Luckily, this is not the case when it comes to the Brexit extension. The UK tech industry might not be able to control what the final decision will be, but in the meantime, we can start preparing for the worst-case scenario. In fact, if we are well prepared, the worst case might not even happen. Yes, this uncertainty costs. It costs our businesses time and money; it needlessly tests the temperament of our workforce, and; it threatens to unsettle our position as global leaders in the technology sector. But amidst these gloomy observations, we should bear in mind that the UK – from the perspective of the tech industry at least – is heading into Brexit from a position of great strength. The talent and research emerging from the UK market rivals anywhere in the world. If our tech industry is to retain this strength, we must continue to move forward and keep an open mind. There is no time like the present.