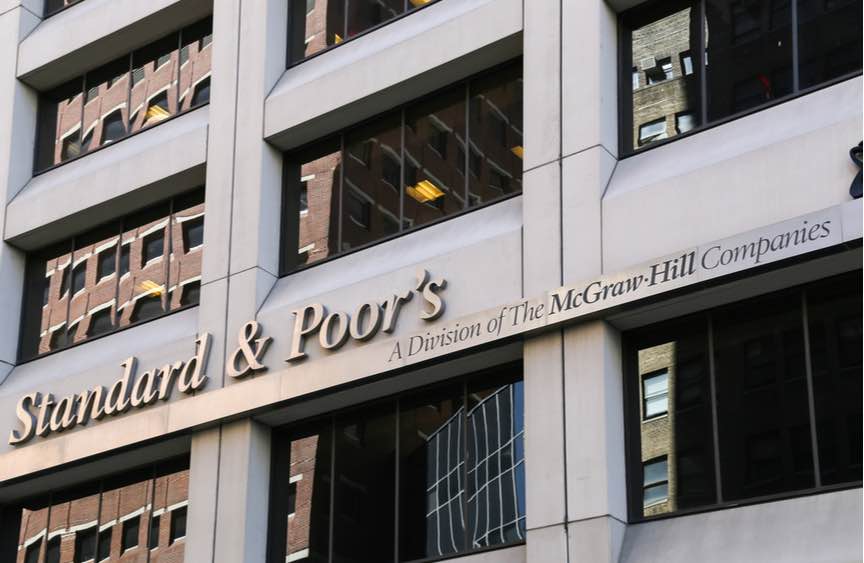 Credit rating provider S&P Global Ratings sees no deal as a distinct possibility and says it would lead the UK into recession. Anna Tobin reports
The title of S&P Global Ratings' report Countdown to Brexit: No Deal Moving Into Sight is a giveaway and it doesn't make comfortable reading. It states that while a no-deal Brexit is still not a given, the probability of it occurring has increased enough for it to become a relevant rating consideration. It sees the failure to reach an agreement on the Northern Ireland border as the biggest impediment in the way to getting a deal. S&P Global forecast a no-deal scenario leading to 7.4% UK unemployment by 2021, UK inflation peaking at 4.7% by mid-2019 and UK households to lose £2,700 in income per year from 2019 to 2021.
It claims that failure to reach a withdrawal agreement with the EU could: "push the UK economy into a moderate recession and lower the economy's long-term growth potential. Most of the economic loss of about 5.5% GDP over three years compared to our base case would likely be permanent."
It also states that economic, fiscal and debt and external assessments would come under pressure in the event of no-deal and consequently UK sovereign ratings are likely to be lowered. While it recognises that corporate contingency plans are underway it feels that they are unlikely to "insulate companies fully from market volatility, legal and regulatory uncertainty, border delays, rising input costs and tariffs, and weakening competitiveness and operating performance in many sectors.
A huge drop in property prices forecast
The S&P Global Ratings report predicts that in the event of no deal, London office prices could fall by 20% over two-to-three years, and result in negative rating pressure for severely affected issuers. And it argues that about half of social housing providers would likely suffer negative rating pressure if property prices declined consistent with a no-deal Brexit scenario. Overall house prices could see a drop of 10% by 2020.
Finance
The report foresees that UK banks would be the most vulnerable banks in a no-deal Brexit, but "severe macroeconomic weakness leading to rising corporate insolvencies and weaker collateral values would only play through to bank asset quality and undermine bank earnings and capital over time."
For structured finance, a no deal Brexit could cause potential operational and counterparty risks "may be significantly higher than the credit risk of the securitised assets if counterparties can no longer perform on existing contractual arrangements in particular if this leads to the termination of derivative agreements."
Insurance
While insurers have been planning for post-Brexit business continuity, it states that: "negative rating pressure would likely result from any downward revision to the UK sovereign rating, economic downturn, financial market volatility, or material operational challenges."
Ensure your Business Partners are 'Ready for Brexit' with the BrexSure Brexit audit tool
Download the Brexlist – your Brexit checklist for preparing your business for Brexit